Finish your trip to Milan with a little bit of knowledge about wine (and perhaps a few bottles) by taking this guided sampling of the wines of Lombardy. You don't have to be a wine expert; you just need a love of vino and an interest in learning about what makes the wine from this region so good. The tasting is lead by a professional sommelier.
Highlights
Become an expert on the wines of Lombardy
1.5 hour Italian wine tasting in Milan
Professional sommelier
Tasting of three Italian wines with cheese and cold meats
Recent Photos of This Tour
What You Can Expect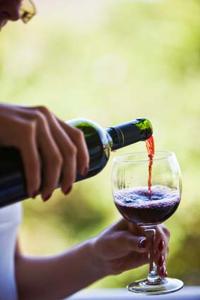 While in Milan, learn about the great wine that is produced in the region. Sip some of the finest wine in the area as an expert sommelier guides through a tasting, telling you about the history of wine production in the area and noting all the characteristics, from subtle to bold, of the vino you are imbibing. This guided wine tasting allows you to sample three different wines and to snack on cold meats in between tastings.
The wine of Lombardy is well known throughout the world and produces some legendary wines, including sparkling Franciacorta, red Sforzato di Valtellinese and sweet Moscato di Scanzo.
June 2016
The sommelier was awesome! Food and wine were fantastic
October 2015
Short wine tour but the wines were fantastic and the host and location made this an awesome time. Would definitely recommend
June 2015
Martina was the best! She had us taste three completely different wines and gave us food in between. I didn't need dinner after that. Instead I finished with going to the top of the Duomo and eating some gelato. I really recommend it, I am alone in Italy and this was one of my best choices. First day was a success in Milan!
June 2015
Our sommelier was Roberto, the owner of the bar. We had a nice group, a good mix of people from all over. We tasted 3 types of wine and Roberto was not stingy! They also served us small plates with each wine course. I highly recommend.
June 2015
Great little wine tasting at a local bar in Milan. We had three different wines, learned about them and each had a small appetizer to go along with them.
January 2015
A lovely little evening at a very cool wine bar in Milan!!
June 2014
A great way to enjoy Italian wine, also meet some great people at the tasting, great way to end the day of walking
April 2014
I loved it, the atmosphere was quaint and comfortable. The information on the different wines was very informative. I would definitely do it again.

April 2014
Good distance from our hotel, but easy access to subway transportation. Good directions are key to finding this spot (and extra time). Cool neighbourhood with lots of history. Good wine (great portions!) Food pairings were excellent and nearly constituted a meal (so don't eat right before you go). We purchased the unlimited subway ticket so we just continued our Milan sight-seeing after the tour. We did learn a lot about Italian wines in our wine tasting class, but not about the wines of the Lombardy region as the sommelier choose 3 wines from other regions.
January 2014
Excellent experience, made even more enjoyable by the knowledgable and passionate host. A must for all wine enthusiasts. Bravo federico.
Advertisement
Advertisement