Venture to the Jamaica Swamp Safari Village – site of a famous James Bond movie – with a brief stop in the historical town of Falmouth. On this two-hour tour from Montego Bay, you'll get up close to a wide variety of animals that live in this natural mangrove habitat. The Swamp Safari is home to more than 30 American crocodiles plus capuchin monkeys, the endangered Jamaican boa constrictor, green iguanas, rare local birds and more. Catch a glimpse of Falmouth's colonial past before you meet the crocodiles and their companions!
Highlights
2-hour guided tour of Jamaica Swamp Safari Village and Falmouth
Enjoy a brief sightseeing tour of Falmouth, a scenic Georgian port town
Come face to face with Swamp Safari's wildlife, like the Jamaican boa constrictor and anaconda
Watch giant crocodiles being fed by an expert crocodile handler
Learn about the famous 007 crocodile-jumping scene filmed on location!
Entry ticket and round-trip transport included
Recent Photos of This Tour
Best Jamaica Swamp Safari Village and Falmouth Tour from Montego Bay
What You Can Expect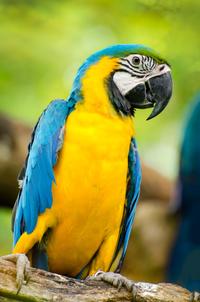 Meet your friendly guide in your hotel lobby in Montego Bay and drive to nearby Falmouth, one of the Caribbean's best-preserved colonial towns. Once a thriving Jamaican port – used for sugar and rum exportation, as well as the infamous slave trade – the streets of Falmouth are still lined with original houses and lovely old buildings. Visit St Peter's Anglican church, built in 1795, and admire other stunning examples of Georgian architecture as you embark on a brief sightseeing tour of the scenic town.
Afterward, gain entry to Jamaica Swamp Safari Village and enjoy a guided tour of the swamp. View several species of rare local birds housed in the walk-through aviary and get up close to some fascinating animals of the Americas – including agouti, coatimundi, capuchin monkey, collared peccary, tayra and mongoose.
Meet a Jamaican boa constrictor and an 18-foot (5.5-meter) anaconda as well as the nearly extinct Jamaican coney – a guinea pig-like rodent also known as the Jamaican hutia. Be entertained at a Swamp Safari crocodile show and watch as an experienced crocodile handler calls, feeds and handles the giant crocodiles. You'll hear tales about the crocodile-jumping scene from the James Bond movie Live and Let Die – filmed here in 1972 – in which the founder of the crocodile farm played the stunt double!
April 2015
This tour was great! Learned a lot about crocodiles, birds and other wildlife that live in Jamaica. This is more of a wildlife sanctuary. The tour guide was very knowledgeable about the animals and the laws that protect some of them. Held a snake and a small crocodile seeing I felt so safe!
July 2014
We were picked up from our hotel on time and taken to the Swamp Safari. Our coach driver was extremely polite and happy to tell us about the local community and other tours we might like to do on the island.
On arrival we waited for about 20 minutes for our tour to start, but no problems as we had a drink at the bar. My partner is a huge James Bond fan and he thoroughly enjoyed seeing where scenes were filmed.
It was just myself and my partner on the tour, which was fab. Tour guide was really informative and helped us to thoroughly enjoy the Swamp Safari.
Highly recommended this tour. Even though it is not well advertised, it is well worth a visit.
January 2014
The Jamaica Swamp Safari Village/F. Tour was EXCELLENT!. We really enjoyed seeing the crocodiles being fed and listening to our tour guide. She provided lots of information regarding the habits and behaviors of the crocodiles in particular and other animals as well. My husband, daughter and I actually held a boa constrictor for the first time-never thought I would do that. Not only did we enjoy the animal sanctuary...we had a wonderful driver that narrated our trip to the village and back. He also answered many questions and even stopped at specific points on the way back so we could take great pictures. This tour was definitely a highlight for us, during our stay in Jamaica!
December 2013
The guide from swamp safari village was fantastic and clearly passionate about his job, which was nice to see. However, the bus was over an hour late picking us up from the hotel, and the driver completely skipped the Falmouth Tour. He provided no commentary whatsoever - just served as a taxi to and from swamp safari village. Therefore, while I would recommend safari village to anyone, I would not recommend this tour.
Advertisement
Advertisement