Learn how to make a real Neapolitan pie with this 1.5-hour pizza-making class. Discover the tricks of the trade from an expert pizzaiolo (pizza maker), mixing and kneading your own dough and selecting fresh ingredients for your toppings. Afterward, reap the benefits of your hard work and sit down with your group to eat your creation. Enjoy a soft drink, starter and dessert to complement your pizza. Buon appetito!
Highlights
1.5-hour pizza-making class and meal in Naples, the birthplace of pizza
Learn the secrets of sumptuous Neapolitan pizzas from an expert local pizzaiolo

Mix and knead the pizza dough with your hands

Top your pizza with quality local ingredients like buffalo mozzarella and chorizo
Enjoy your pizza accompanied by a starter, dessert and drinks

What You Can Expect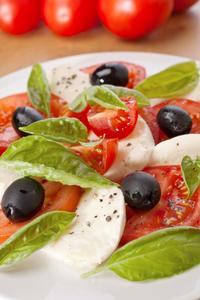 After joining up with your guide in central Naples, head to a nearby restaurant for your cooking experience. Make your way to the kitchen, roll up your sleeves and hear the secrets behind the city's beloved dish from your expert pizzaiolo.

Begin with the dough, mixing, kneading and stretching under the helpful guidance of your instructor. Unlike the Florentines up north, Neapolitan pizzas typically have thicker, doughier bases. Learn exactly how to create the right consistency to give it that soft, southern effect.

Then, choose your toppings. Naples has a less-is-more approach when it comes to their trademark dishes, relying on the high quality of their local produce to bring out the flavor. Fresh basil, tomatoes, soft mozzarella di buffalo cheese and rich olive oils are pizza staples down here, and you'll use these ingredients to give your pie the full Italian treatment.

Stick your pizza in the oven and relax with your fellow foodies while it bakes. Enjoy an included soft drink and bruschetta appetizer before digging into your own piping hot pizza. Top it all off with a dolce del giorno (dessert of the day).

June 2016
Sal and his team were OUTSTANDING! We have a private class where Sal went into great detail about pizza making. Everyone was very hospitable and warm. Highly recommend it!
April 2014
We had a great time our pizzas looked like footballs but they made ones for us to eat dinner was great would definality done there again when in Naples
July 2014
This experience was somewhat disappointing. The restaurant had made a mistake with our booking and, therefore, were not expecting us when we arrived. Therefore, nothing was prepared and we were left waiting for approximately 45 minutes whilst they sourced a translator since the pizza cook spoke little English. We got a demonstration of how to make the pizza disc from a ball of dough and then how to dress a basic Margarita with tomato puree and cheese. It wasn't very interesting or hands-on like we were expecting. The 2 demo pizzas were what we were given for dinner in addition to some fried snacks and a small creamy dessert. The staff were pleasant but the experience was disappointing.
December 2013
The restaurant itself (which was an attempt at modern, absolutely no charm) was a 10-12 minute cab drive out of the city center in a less-than desirable neighborhood. We were ushered into the "kitchen" donned plastic aprons and were given balls of dough to press out. Then we chose toppings from bowls and the owner put the pizza into an oven for 3-4 minutes, then we ate the pizza. We were served plates of fried somethings and a beverage.
The folks tried to be pleasant with us but we learned nothing and felt awkward. This could have been a really neat experience; learning about foods and flavors and getting involved in the making of a local food. But it needs a vendor truly interested in helping others to learn rather than getting naive Americans into their restaurant for quite a bit of money for little or no value. We couldn't wait to get out.
July 2013
I would give this a no star if possible. The tour was not as promised. We paid a lot of money to eat pizza and not learn anything. They did not start on time and were not ready for us and the hosts, although friendly, did not "teach" us anything as they spoke very little english.
Advertisement
Advertisement