Experience the best of Nashville's music scene with this Honky Tonk Bar Pass that allows you to listen to live performers, sip real moonshine and interact with plenty of toe-tapping locals. The $45 pass is divided into $15 vouchers to spend at three classic honky tonk establishments. It's the best way to discover the birthplace of country music and the energy of Nashville's nightlife.
Highlights
Three $15 vouchers may be redeemed at Bootlegger's, B.B King's Club, Hard Rock Cafe and/or Doc Holliday's Saloon, at a discount
Taste Tennessee white whiskey from the famous moonshine maker Popcorn Sutton
Hear great live music in a larger downtown venue, The Hard Rock Cafe
Explore several popular honky tonk bars along the vibrant 2nd Ave strip known as the District

What You Can Expect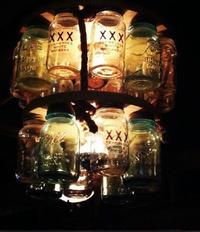 Your Honky Tonk Bar Pass puts you right in the middle of Nashville's famous music and nightlife scene with money-saving vouchers to use at some of the city's best loud, rowdy bars known for fast feet and strong drinks.

You'll get $15 vouchers to spend at three different honky tonk bars on Nashville's famous 2nd Avenue District. Walk from bar to bar and enjoy the incredible live music this southern city is known for.

Pay a visit to Bootleggers and sample one of the 13 different moonshine varieties that grew from a recipe developed by Popcorn Sutton. The bar usually showcases country and bluegrass.

Next up is the B.B. King's Blues Cub where you can tuck into famous southern cuisine influenced by various flavors throughout the south while you watch some of Nashville's top musicians take the stage. The Club hosts nightly live entertainment.

Known for showcasing historical music memorabilia, Hard Rock Cafe Nashville displays everything ranging from electric guitars to cowboy hats to platinum records. A sight to see while indulging in delicious Southern comfort food! Enjoy a live karaoke band every Thursday night in the Rock Shop!

Finally, there's Doc Holliday's Saloon, where you'll have the chance to taste local brews and strong whiskeys as you interact with locals and tune into the well-stocked jukebox. Since your vouchers are provided at a discounted rate, this Honky Tonk Bar Pass is the perfect way to kick off a Nashville night on a budget!
October 2015
The bar pass came in handy and was a nice introduction to the vibrant and exciting music scene, all performers/performances excellent. The tour included three venues - Bootlegger's, Silver Dollar, and Doc Holliday's saloons - all were easy to get to and near one other. It would have been a big plus to include Tootsie's and/or BB King's Blues Club... however, the pass was an excellent start, the others the finish and a time well spent. Thank you.
March 2015
We had a great time and want to go back. I'm glad we bought a few pub crawl tickets because we may not have gone in those places if we hadn't.
September 2015
Several places didn't know how to handle this so I did not get the full amount of my purchase.
October 2015
The whole tour was a total waste of money. My friend and I received 3 separate vouchers apiece for 15 each totaling 45. Each of the three saloons that these vouchers were to be used at did NOT have any FOOD! We didn't want to drink alcohol in the afternoon. We were hungry. There wasn't even snacks at the bar--not peanuts, not potato chips - NOTHING! Oh you could use the vouchers for merchandise. The merchandise started at 25.00. We just wanted lunch. So, obviously the vouchers were worthless - 45 apiece down the drain. Totally unacceptable! I've used Viator before and it was very good. This was a rip-off. To be truthful, I wouldn't even give one star but the review wouldn't take without it.
Advertisement
Advertisement