Experience the energy, excitement and history of one of the world's oldest cities on this multi-day tour from New Delhi. Bare witness to its wonder with all of your senses on morning and evening boat rides in the iconic Ganges River and check out the ancient steps that lead to this holy bathing and cremation site visited by tends of thousands of pilgrims each year. Your expert guide will share insight into India's three major religions—Buddhism, Jainism and Hinduism—as you navigate the narrow passages of Varanasi. Pay a visit to the spot where Buddha preached in Sarnath, before stopping at the Dhamek Stupa on this 2-Night tour by air from New Delhi.
Highlights
2-night tour of Varanasi and Sarnath with one-way or round-trip flights from New Delhi
Tour the Ghats of Varanasi with an expert guide
Ride a boat on the Ganges River and watch devout pilgrims worship
Visit Banaras Hindu University and the Bharat Mata temple
Explore Sarnath Deer Park, where the Buddha gave his first sermon
Witness the aarti ceremony, a Hindu ritual of light
Airport transfers and bottled water included
Why Our Insiders Chose This Tour
Watching the Hindu aarti ceremony at the Ghats from a boat on the Ganges River is spellbinding!
What You Can Expect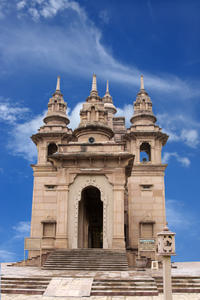 This incredible 2-night tour of Varanasi from New Delhi offers an insider's look at the religious sites tens of thousands of people make a pilgrimage to each year. Fly from New Delhi to meet your guide for a fascinating look at the Ghats and neighboring Sarnath by land and water. Airport arrival and departure transfers, as well as two nights' accommodation and breakfast are all included in this truly memorable multi-day experience.
Itinerary
Itinerary
Day 1: New Dehli—Varanasi
Meet your driver at your New Delhi hotel and relax in the comfort of a private airport transfer for your flight to Varanasi. A representative will meet you upon arrival for the ride to your Varanasi hotel.
Before heading out on a tour of the Ghats meet your guide for a tour briefing about the events occurring on the days ahead. Begin your evening tour of this spiritual city with a visit to the Ghats. This series of stone steps leads to the holy river where you'll find Hindu and Jain worshipers mediating and teaching along the shores of the Ganges River.
Your guide will share stories about Lord Shiva, who chose Varanasi as his home as you watch people from across the country gather to bathe in the waters of the Ganges. Hindus consider this to be the most holy of experiences. Gain a deeper understanding of the
belief that those cremated on the sacred steps receive salvation after their death.
Overnight Rivitas Hotel in Varanasi
Day 2: Varanasi (B)
Set sail on the Ganges for an early morning boat ride and watch as hundreds of pilgrims wade out into the holy waters as they have since ancient times. Listen to prayers and chants as your guide shares stories and history while the sun rises over head.
Next, wander through the kinetic energy of Varanasi's old city streets. Narrow back alleys and single-file passes pass by lively bazaars, food stalls and shrines. Visit the area surrounding the stunning gold-covered temple where Kashi Vishwanath, the patron deity of Varanasi, resides. The temple is only accessible to Hindus, but you'll enjoy the vibrant city life that surrounds this holy destination.
Return to your hotel for breakfast before heading out on a guided tour of Sarnath, which is about 6 miles (10 km) outside Varanasi. See the site where Buddha preached his first sermon in Deer Park and see some of the pilgrims who make their way to this ancient monument to pay their respects each year.
Follow your guide to Dhamek Stupa, where a new monastery was built by the Buddhist Maha Bodhi Society on the same location where a once splendid ancient structure stood. Wander the galleries of the archaeological museum where you'll see the Sarnath pillar
represented in India's national emblem. Your guide will share information about the first Buddhist monks who made their way here in the 3rd century BC.
Enjoy an evening cruising by boat along the shores of Varanasi as you watch the spectacular aarti ceremony unfold before your eyes. Recognized as one of the most essential rituals of the Hindu faith, you'll see flaming oil lamps wave over the Ganges as pilgrims chant over the ringing of temple bells.
Overnight: Rivitas Hotel in Varanasi
Day 3: Varanasi—New Delhi (B)
Relax over breakfast at your Varanasi hotel and explore the city on your own and at your leisure. Check out in the afternoon and ride in comfort to the airport where you'll fly to New Delhi's Gandhi International Airport (own expense). You may also opt to stay in Varanasi to end your multi-day tour.
April 2015
Varanasi is a wonderful place to visit. We totally enjoyed our days here. We felt it could have been done in one overnight though, rather than two. We had a lot of down time and nothing really to do at least from the hotel we were staying at. I would recommend a one night Varanasi trip. It takes about one and a half days to see it well. The evening and morning boat rides were great, as well as walking through the old town of Varanasi. Sarnath was also very interesting and well worth seeing.
Advertisement
Advertisement