Find out about the Big Apple's most notorious criminals on this guided 2-hour New York Mafia tour. Discover the Mafia's sordid past and listen to tales of warfare between the Bonanno, Colombo, Gambino, Genovese and Lucchese families. See where mobster John Gotti and cast members from the hit TV show 'The Sopranos' used to hang out. Stop at the legendary Umberto's Clam House, the site of Little Italy's most notorious mob shooting, and find some of the locations where classic movies like 'The Godfather' and 'Goodfellas' were filmed.

Highlights
2-hour gangsters of New York walking tour

Explore a unique part of New York City and get a taste of Little Italy's dark past
Learn the history of the Five Families, which originated from Sicilian Mafia gangs
Visit film locations of iconic gangsters movies like The Godfather, Goodfellas and Mean Streets
Recent Photos of This Tour
New York Mafia Tour: Little Italy's Mobsters, Gangsters and Tough Guys
What You Can Expect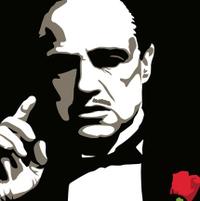 Meet the tour guide at Petrosino Square, named for Lt Joseph Petrosino, a New York City police officer who was a pioneer in the fight against organized crime. It's an appropriate spot to start this New York Mafia tour. The streets and history of Little Italy await.

Visit St Patrick's Old Cathedral, a historic landmark Catholic Church and cemetery that was featured in the film Mean Streets as well as Francis Ford Coppola's Godfather trilogy. See mobster John Gotti's favorite Little Italy hangouts and stop at the corner of Kenmare and Mulberry streets, recognized as "the curb exchange," a wholesale market that sold illegal liquor. Italian Mafia were known to set up shop at places like barber shops and restaurants on this street, including the one and only Lucky Luciano, an American mobster considered to be the father of modern organized crime in the United States.

Then it's on to the legendary Umberto's Clam House, the site of Little Italy's most infamous mob shooting — New York gangster Joe Gallo was shot and killed here in 1972. And check out Mulberry Street Bar, a century old Little Italy favorite that was famously frequented by characters from The Sopranos.

Finally, visit some of the film locations from classic gangster movies like The Godfather and Goodfellas. The tour ends at Cha Cha's In Bocca Al Lupo, a unique Italian cafe in the heart of Little Italy.
April 2016
Kyle kept us very interested in this very realistic and informative tour of Little Italy on a cold and wet morning.From the early days of the five families to the recent times of ' Teflon John 'in the 1980 s.Great Stuff! Chris and Steve H.
March 2016
Fantastic tour, brilliant knowledgeable guide who gave us lots of information and made it really interesting. I would recommend to all.
October 2015
Excellent Tour! The tour guide was very knowledgeable!

August 2015
We really enjoyed this walking tour, learning about the really interesting history of Little Italy. Kyle, our guide was very friendly, and had great communication skills.
March 2015
A great insight into the mob and how they operated fascinating and lots of sites from movies.
March 2015
Really great tour! The tour guide was friendly and really knowledgeable and all the stops on the tour were fascinating. Perfect length of time too as you had enough time to find out load but not so long your walking for too long. Definitely would recommend!
December 2014
My 18 year old son and myself greatly enjoyed this tour. The tour guide, Justin, was engaging and informative. Unfortunately renovation work is being carried out on old St Patrick's Cathedral so we couldn't go and visit the interior. We saw the house where Martin Scorsese grew up, the bar where Al Pacino and Johnny Depp had the ring scene in Donnie Brasco, walking down Mulberry St is evocative of many old films, and more recently my son's favorite The Sopranos. Highly recommended.
September 2014
We had a great time! We learned so much! The guide was very accommodating! Thanks!
August 2014
Great fun and Justin was hugely knowledgeable about the Mafia and had tons of good stories. Would recommend anyone to do this tour when next they are in NYC
August 2014
We enjoyed our tour of Little Italy, Chinatown, and Tribeca alot. Our tour guide, Alex was phenomenal!!! He gave us a wealth of knowledge about the history of the NY Mafia. I would recommend this tour to anyone who would like to know more about it. It is evident that Alex is very passionate about history and enjoys relaying his knowledge about it to others!!!
Advertisement
Advertisement