Uncover the unbelievable mysteries of the world at Ripley's Believe it or Not Museum in Times Square. An admission ticket welcomes guests of all ages to see over 500 extraordinary artifacts and exciting interactive exhibits at this unique attraction in New York City. For those who want to explore the unusual, there's an authentic 19-foot-tall albino giraffe, the world's largest collection of shrunken heads, a 19th-century vampire killing kit and much more.
Highlights
Admission to Ripley's Believe It or Not in Times Square, New York

Discounted ticket for advance bookings

More than 500 bizarre and incredible artifacts
Over 20 themed galleries
Access to New York's only LaseRace. Weave, bend, glide through a web of lasers as you try and score your fastest time!
Recent Photos of This Tour
Ripley's Believe It or Not! Times Square
What You Can Expect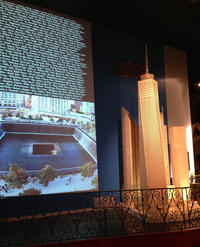 A trip inside Ripley's Believe it or Not Museum in Times Square is an experience unlike any other. First of all, it's the largest Ripley's museum attraction in North America, featuring over 500 unusual artifacts from around the world. There are 20 themed galleries with eccentric art and sculptures, one of which features used car parts — see a Captain America made from scrap metal. There are also a variety of extraordinary animals, like a two-headed goat, on display in the courtyard.

It's weird and it's wild.

For anyone who wants to surround themselves with the unusual, the unexpected and the unbelievable, this is the place. How about a World Trade Center made from almost half a million matchsticks? George Washington's hair is here. His hair. And one of Babe Ruth's uniforms. Cooperstown has nothing on this Ripley's Believe it or Not Museum.

Interactive exhibits are everywhere. The Recollections Room projects visitors' dance moves into a rainbow of color. The Amazonian Makeover exhibit should keep the kids busy for a while as they add hair, bones and war paint to their Facebook profile. Then cross through a fantastic vortex that warps time and space in a spinning tunnel.

Ripley's Times Square offers guests an unforgettable experience that can only be found in New York City. Exploring the entire museum will take close to two hours.

On the way out, stop at Ripley's Odd Shop — the perfect place to find something for everyone, like Believe It or Not T-shirts, strange collectibles, unusual jewelry, crazy candy, gadgets and toys that will ignite the imagination.
March 2016
Weird and wonderful things great place to visit!!

January 2015

April 2014
Superr..... highly recommended.
April 2014
Very big, great to see, very informative. Must do.
March 2014
Grand daughter and grandma both enjoyed. Something for everyone

Chris Hord Australia
February 2014
When we booked the tickets for this museum, we were not 100% sure if it would be a right decision. After we went to Riley's Believe It or Not, we were surprised how great the museum is. We saw lots of unbelievable events and items, and had lots of fun to participate the different activities. It is an interesting museum which will blow out your mind and expand your eyesight. We highly recommend it!!!
January 2014
January 2014
Possibly the strangest place I've ever been but so much fun and full of silly little surprises. Watch out when you're asked to roll your tongue as you may just see yourself trying somewhere later on........! Very glad I visited.
December 2013
It was Ok but my 21 year old daughter and her friends loved it so I have to higly recommend
December 2013
All sorts of weird and wonderful facts right in the middle of Times Square. Definitely worth doing!
Advertisement
Advertisement