Capture the heart of New York City and its most popular landmarks on a guided, small-group, photography tour around the Big Apple. Join a professional photographer for a walking workshop focused on a particular site or location in NYC, then learn how to compose great photos around those places, discovering valuable tips and tricks along the way. Select from six tour options: the Brooklyn Bridge, Central Park, the Metropolitan Museum of Art, NYC After Dark or one of two Iconic New York tours. Choose one or choose them all.
Highlights
New York City photography walking tour
Choose from six options: Brooklyn Bridge, Central Park, Metropolitan Museum of Art, Times Square, or two Iconic New York tours

Take home memories and skills that will last a lifetime
Learn how to compose great photographs from a professional photographer
Discover ways to use your camera more affectively
Small-group tour limited to eight people ensures personalized, hands-on instruction
Recent Photos of This Tour
Small-Group Photography Walking Tour of NYC
What You Can Expect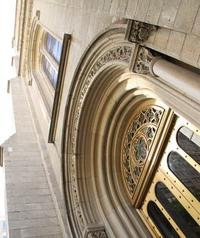 Enjoy a walking tour of New York City and get a photography class at the same time. This unique photowalk workshop is designed for both the amateur and professional photographer who wants to learn how to capture the best of the Big Apple. Among all the photography groups in NYC, this one includes a lesson plan.
Choose from one of six popular walking tours: the Brooklyn Bridge, Central Park, the Metropolitan Museum of Art, NYC After Dark or one of two Iconic New York tours.
Itinerary
On the 90-minute Brooklyn Bridge tour, meet at the entrance and start taking pictures immediately, shooting not only the bridge itself, but also the beautiful Manhattan skyline from a distance. Walk the length of the bridge and learn how to compose great images with the many lines.
In Central Park, meet at Central Park East (from May to September) or the Bethesda Fountain (from October to April) to best enjoy the typically brilliant fall foliage. This 2.5-hour tour focuses on taking pictures of the environment. From cityscapes to landscapes, learn the art of scouting for an image — what to look for and how to "visually edit" before taking a picture.
Inside (and outside) the Metropolitan Museum of Art, the topic is light. Yes, there will be plenty of artwork to photograph, but this 2-hour tour is more about the use of light. The Met features "would-be outdoor spaces" that are built inside the building — like the American Courtyard, the European Sculpture Court and more. Thanks to massive skylights, these areas are perfectly lit, offering the unique opportunity to capture a number of different architectural elements in one image. Learn the best way to shoot in mixed lighting and how to use white balance.
The NYC After Dark photo tour meets in Times Square, the heart and soul of New York City. On this 2.5-hour tour, learn about night photography and how to take pictures in low-light conditions. Discover how flash and long exposure works and how to use a combination of the two to create an image. Be sure to bring a tripod on this tour because a steady camera is a must in night photography. Understanding f/stop, shutter speed and ISO in advance is a big bonus.
Finally, there are two Iconic New York photo tours. On the first 3-hour tour, explore Rockefeller Center, Radio City Music Hall, the Empire State Building and Central Park. On the second tour, visit Times Square, the Chrysler Building, Grand Central Terminal and the New York Public Library. Learn the best ways to photograph these landmark locations and discover how to work with lines and angles to bring them to life.

July 2015
Tony was our instructor and it was just great. Lots of great perspectives on photography. We would be given instruction and then an opportunity to take photos and have Tony give us a critique. Loved it. Of course, that it was in Central Park made it also quite memorable.
July 2015
Brilliant! first time using a digital SLR, highly recommended, perfect pace, interesting insights, Tony was the perfect host
November 2014
Tour was good, the professional photographer allowed you to try your own thing but also gave good advice and tips. Good range of places visited and photographed. The afternoon just disappeared, an enjoyable tour.
August 2014
This was an awesome Tour! Zim is very knowledgeable and my daughter enjoyed the tips. The small group was nice as well. Lots of one on one attention
June 2014
I really enjoyed my Photo Walking Tour through Central Park. I received personal attention from the instructor to improve my photographs. I was given a goal to photograph a sight. She reviewed the picture and then gave me tips on how to improve the composition and use the functions of my camera. I then re-shot the same picture getting the results I was trying to get. This was so valuable. I am no longer making the same mistakes over and over hoping for a different outcome. Now before I take a picture, I hear, Zim, my instructor say..."get into it, find the picture". It was great fun and I have some fantastic pictures to remember my day in Central Park.
May 2014
Zim was an excellent safari leader. Her guidance and advice will influence my photography in the future.
January 2014
I really enjoyed the experience. The other guests were great company and Rocco our guide was very friendly and very experienced. He taught us a number of things and even though our experience varied we all gained photographic knowledge whilst enjoying the fantastic sights of NY. I went on my walking tour at the start of my visit and was able to use the experience during my stay, getting some great results. Thanks Rocco.
MGolant USA
December 2013
Zim provided terrific personal feedback coupled with practical suggestions. Some great learnings included: (1) Ask yourself what are you photographing? (2) Less is more when you are shooting. Fun and great camaraderie..
December 2013
I enjoyed the Iconic New York photo safari so much with Zim that I took a second tour with her - the Metropolitan Museum. She is just terrific. She is very articulate, can explain complex concepts clearly, and does it in a fun way. She freely shares her knowledge, photography tips, and advice. She ensured that all tour participants were successful. She seemed full of boundless energy, was patient and just a joy to be around. Really, really enjoyed it.
August 2013
Really enjoyable tour . Zim was very knowledge and entertaining . Was able to cover a range of experience from complete beginner (myself ) to much more experienced . Central Park is a beautiful venue to learn in
Advertisement
Advertisement