Viewing All 13 Photos
Certified photos by travelers like you. What's this?
May 2013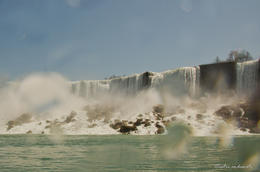 This is when we were down at the boat looking to the front of Niagara Falls. Just want to show how wet we're from my lens condition. (but not that terrible wet though)
*For sure, your shoes will all wet and just be prepared by wearing a waterproof jacket to be safe. But this is fun! no doubt! ;)
September 2014

A view of the Horseshoe, Bridalveil and American falls
September 2014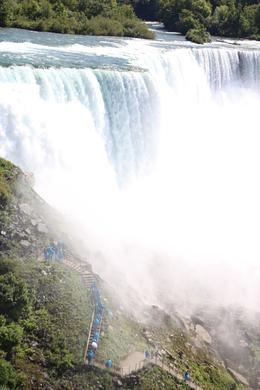 The closest you can get to the falls on the American side is using a narrow staircase to the Crow's Nest - a point battered by the spray and utterly delightful
September 2014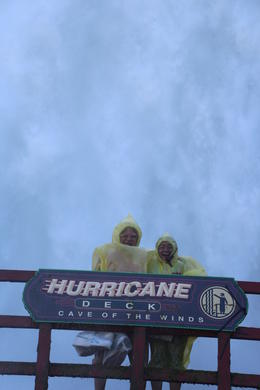 At the Hurricane Deck at the Cave of the Winds
August 2014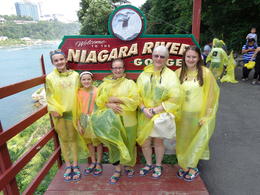 waiting to check out the falls and had a group photo taken. Carly, Natt, Liv, Lynn and Kit. What a fantastic tour for grandmothers and grandchildren and everyone in-between. We all had such a good time.

Robert M USA
August 2014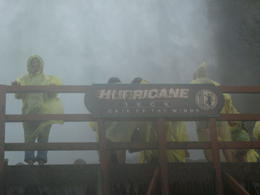 My wife, Yushan, on Hurricane deck at the Cave of the Winds.
July 2011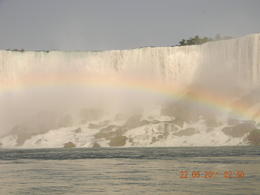 Another look at the Canadian Horse shoe shaped Falls
July 2011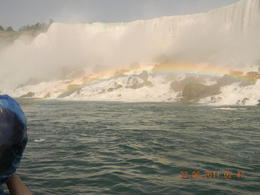 Canadian falls where 90% of the water approx 6 million cu metres flows over
July 2011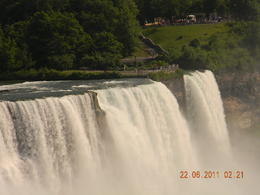 American falls where 10% of the water of Niagara river flows over.
Advertisement
Advertisement