Viewing All 35 Photos
Certified photos by travelers like you. What's this?
Lucia H United Kingdom
December 2009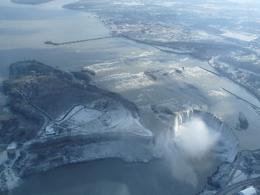 Approaching the Horseshoe Falls (1)
Lucia H United Kingdom
December 2009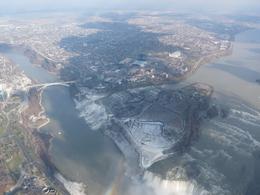 Canadian/American borders
Joe M Canada
October 2009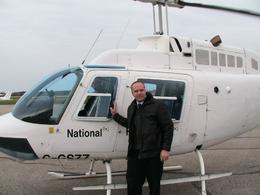 Joe Morello is stepping out the jet Ranger Helicopter at Niagara District Airport after sightseeing Niagara Falls and Niagara's Vineyards from the air. Joe : )
Andrew C United Kingdom
September 2009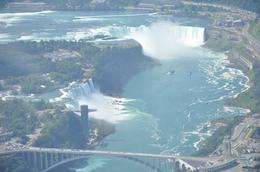 The unforgettable view as seen from the front of the helicopter when we first approached the Falls. I took this photo from the front passenger seat of the helicopter; the misty effect is an unfortunate side effect of photographing through the glass of the chopper. The American Fall is to the left in this photo, while dead ahead is the much more spectacular Canadian Fall, an incredible horseshoe shape which will take your breath away.

Jeff Australia
July 2009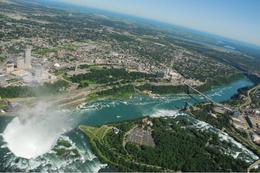 Niagara Falls and the surrounding area.

Jeff Australia
July 2009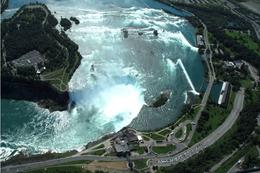 Flying over Niagara Falls on our helicopter flight.
Arundeep M USA
June 2008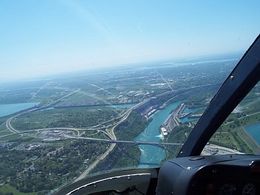 Right over the Niagara River, minutes before we approached the falls. I was right next to the pilot...right in the front seat.
Advertisement
Advertisement