Perfect for first-time visitors, this city tour is a well-rounded introduction to Ottawa's attractions, leaving you with time in the day free to explore the city on your own.
Highlights
50-minute guided Ottawa bus tour

Enjoy a photo stop at the Canadian Museum of Civilization

Stop in the Ottawa's oldest and largest public market, known as Byward Market
Pass Rideau Hall, the official residence of the Governor General of Canada
Enjoy spectacular views of the southern banks of the Ottawa River with a drive through Parliament Hill
What You Can Expect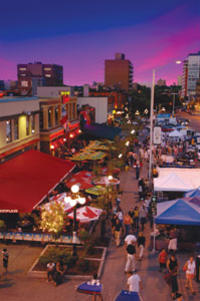 This 50-minute tour, on either a double decker or trolley will take you along Confederation Boulevard to view Ottawa's most popular museums and galleries. On Sussex Drive, you will see the famous residences of the Prime Minister and the Governor General.

September 2013
Very good tour, visiting all important areas.
July 2015
Very good tour. Learned a lot about Ottawa. Was a beautiful and warm day. Tour guide was very educated and knew what she was telling us. Did not do hop on hop off. Stayed on the whole time and did not get off.
June 2015
great team of driver and tour guide. my thanks and best wishes to the team
September 2011
Hi:
I visited Ottawa with the Viator city tour on August 9 (Tuesday).
When I booked the tickets (3 people) online, the voucher showed that the tour started from 9.30 AM. On the basis of that, I made my tour plan and bought the tickets for the Greyhound bus service, which was scheduled to leave Ottawa at 11.30 (August 9, Tuesday) AM for Toronto.
But when we reached the starting point of your city tour, we were informed that there is no tour leaving at 9.30 AM. Finally, the tour started at 10.15 AM and at 11.15 AM we had to leave the tour bus midway (in front of Westin Hotel) and rushed to the Greyhound station by taxi with my wife and child. This was really disappointing for us. After all, we are international tourists all the way from USA.
By the way, we really enjoyed the tour and your people were very nice to us. The day before we had a city tour in Montreal with Viator. It was also nice. So, I did not expect this kind of irregularity from Viator, and it made us stressed and forced us to have an incomplete tour.
The Viator booth took the voucher from us before the tour started. So I don't have the voucher right now which makes me unable to provide you with the voucher number of our tickets. But I am providing our names below which can help you find the voucher and take a look at it.
Thanks.
Subhankar Mukhopadhyay
Sutapa Mukhopadhyay
Lagnajita Mukhopadhyay
Address:
6319 Charlotte Pike # G3
Nashville, TN 37209, USA
Phone: 615 354 1343 (home), 615 403 4754 (cell)
Advertisement
Advertisement