Play a leisurely game of French 'boules' (balls), known as Pétanque, just as the French do -- with a glass of wine in your hand! This popular game is played all over Europe but its roots are firmly set in France, where locals play it in just about every village. In Paris' tranquil Dauphine Gardens, enjoy a 1.5-hour match and learn all the tactics and lingo to become a master at this much-loved 'sport.'
Highlights
Take part in a 1.5-hour match of Pétanque, a form of French boules, in Paris' Dauphine Gardens
Learn about the history of this popular French game from your friendly host
Play boules as the French do -- with a glass of wine in your hand!
Discuss strategy with your teammates and try to make a winning move known as faire un carreau
Discover the complex rules of the game!
What You Can Expect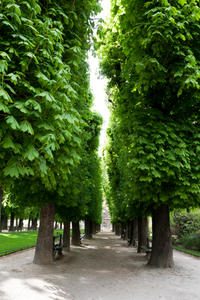 Your introduction to the game of boules starts in the elegant Dauphine Gardens, near Pont Neuf, one of Paris' most iconic bridges. Meet your host here and learn the rules of the game before joining your teammates so the match can begin!

The game played is called Pétanque, a form of boules where metal balls are thrown from a standing circle toward a wooden ball called a cochonnet. The aim of the game is to knock your opponent's ball out of the way. The most talented move is faire un carreau -- copying your leading opponent to take his or her place next to the cochonnet.

Similar to British lawn bowling, the popular game is played in towns and villages throughout France and is a sport dear to all French hearts – it's enjoyed by all no matter how young or old.

In between throws, chat with your teammates and enjoy the game just as the French do – with a glass or two of wine (or a soft drink) and some nibbles. The game lasts roughly 1.5 hours, and you can chat with your host about the history and rules of the game if you wish!
May 2014
We really enjoyed learning how to play pétanque in a lovely Parisienne park whilst drinking Rose.
June 2013
Absolutely marvellous. This was the highlight of our trip to Paris. Paul was excellent and made the activity so much fun. Great afternoon learning to play as well as having a glass or two of wine. We thoroughly enjoyed this experience and would recommend it as a wonderful way to spend the afternoon. Felt as though we were playing with a group of friends experiencing the French way of life.
September 2014
Rafael, our parisian guide, was as charming and as friendly as could be. We were, however, disappointed because we had expected to learn more about the rules and strategy of the game as outlined in the tour description. It was a very enjoyable experience in a lovely square on a perfect summer evening, but we didn't learn what we were hoping to from the experience.
June 2013
Cannot rate this as our guide did not show up at the time or place we were given in the re-confirmation call our hotel made for us. Big disappointment.
Advertisement
Advertisement