2312 Reviews
Location:

Paris, France

Duration:

Varies
The Moulin Rouge is the number one show in Paris, if not the whole of Europe. No wonder it sells out quickly! Don't miss your chance to see the world-renowned showgirls and French Cancan dancers strut their stuff on the Moulin Rouge's historic stage.
Highlights
Moulin Rouge Paris cabaret theatre show

Cancan dancers and fabulous costumes, music and settings
Choice of two show times with champagne
Choice of dinner and show or show and champagne

Moulin Rouge Paris at night is a must-see!

Enjoy Christmas and New Year at the Moulin Rouge

Moulin Rouge Paris is selling out fast! Lido and Paradis Latin cabaret shows in Paris still available. Book Now!

Why Our Insiders Chose This Tour
It's an iconic piece of Paris in a fun neighborhood. Tickets sell out quickly, though, so book as early as you can!
Recent Photos of This Tour
What You Can Expect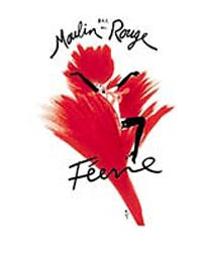 Moulin Rouge Paris sells out months in advance. If you'd like to see the Moulin Rouge show "Féerie" (105 minutes), pre-book your 9pm or 11pm tickets (including champagne!) here. For 110 years, the most legendary French cabaret has welcomed millions of spectators who have come to admire the famous French Cancan. Book ahead of time to avoid disappointment.

Le Moulin Rouge is world famous thanks to its French Cancan, and immortalized by the painter Henri de Toulouse-Lautrec. The sumptuous shows at the Moulin Rouge feature feathers, rhinestones and sequins, fabulous settings, original music and of course... the most beautiful girls in the world.

Many international stars have performed on stage at the Moulin Rouge including Ella Fitzgerald, Liza Minnelli, Frank Sinatra and Elton John. They have all put on exceptional shows, following in the footsteps of French celebrities such as Maurice Chevalier, Jean Gabin, Edith Piaf and Yves Montand.

Moulin Rouge Paris sells out every night. By pre-booking tickets you'll lock in the price, secure seats and get the most out of your precious vacation time in Paris.
Itinerary
The Moulin Rouge's new show, "Féerie", has been created by Doris Haug and Ruggero Angeletti, who, since 1961, have been the directors of the most famous shows in the world.
Choreographed by Bill Goodson, Féerie consists of : a troupe of 100 artists, including the 60 Doriss Girls that were recruited world-wide; 1000 costumes of feathers, rhinestones and sequins, designed by Corrado Collabucci, and set up in the most famous Parisian workshops (for example, 500 pairs of custom-made shoes of the size 36 to 47, ...); sumptuous settings with shining colors and unique designs created by Gaetano Castelli and made by Italian artists; the best international and outstanding acts; and the expected return of the giant Aquarium.. all of that with music by Pierre Porte, using some 80 musicians and 60 members of the chorus.
"Féerie"; 4 main scenes created to fulfill international audiences' dreams!
"The Moulin Rouge today and yesterday, the Moulin Rouge forever"
The theatre lights switch off, the curtain is raised and the entire troupe appears on stage, under the admiring gaze of the audience who find themselves entering the Garden of the Moulin Rouge to discover the magical atmosphere of the place. A touch of nostalgia!
"Sandokan"
What kind of adventures can happen to a pirate whose boat is anchored in Indonesia? Dreams? A perfect woman's love? Once in the land, one meets priestesses, or a Gorgon in her temple surrounded by snakes, women jewels, tigresses...
Will Sandokan have the opportunity to offer his treasures to the lady of his dreams or will we be witnesses to a sacrifice of love?
"The Circus"
The circus comes to town with its band of clowns, Siamese twins, pierrots, acrobats, jugglers, weird wild animals and six miniature horses! A colorful scene with beautiful music which ends with the great parade of the Doriss Girls and Doriss Dancers.
"The Moulin Rouge from 1900 to ..."
The Moulin Rouge pays a tribute to Parisian women throughout the years: on the 14th of July, for the Liberation of Paris.. with Java or Boogie music. Time passes and leaves space for new generations of women, more beautiful and free than ever!

At the highlight of this tribute, the Doriss Girls dance the world famous French Cancan!
David Le Quellec appointed new Executive Chef of the Moulin Rouge!
Moulin Rouge Dinner Menu Options
:
Subject to change at any time without notice.Vegetarian and vegan menu available.
MISTINGUETT:
Eggplants from Nice, Aged Parmesan, Arugula Pesto OR semi-cook tuna tataki, beetroot carpaccio with smoked oil

Pan fried salmon, pea's French style and burned onion OR breast of farm chicken, fricassée of seasonal vegetables, taragon juice

"Tendresse" of red berries, fruity marshmallows and raspberry sauce OR gourmandise of three chocolates "Echiquier" pastry, crispy chocolate pearls
TOULOUSE LAUTREC MENU:
Soft Boiled Egg, fregula pasta, shavings of lomo Iberian OR Dublin bay prawn tail on a bed of granny Smith apple, quenelle of Aquitaine caviar

Seared fillet of sea bass, small penne pasta, seafood broth with saffron, shellfish OR French veal loin, buratta raviole with raw, cooked vegetables
"Opera" pastry, chocolate hazelnut sauce OR "Tendresse" of red berries, fruity marshmallows and raspberry sauce
BELLE EPOQUE MENU:
Mise en Bouche
Lobster, vegetables "toma-cotta", tomato gazpacho andaluz OR warm green asparagus, pan fried turkey oyster meat, Vinaigrette sauce with chicken stock
Fillet of beef, watercress cannelloni, tomato stuffed with shallot chutney, red wine sauce OR fillet of "John-Dory" cooked on a bed of fennel, Seasonal Vegetables
Exotic "Tendresse", Mango & Passion Fruit OR Opera Pastry, Chocolate Hazelnut Sauce OR Gourmandise of three chocolates "Echiquier" pastry and crispy chocolate pearls
4-COURSE CHRISTMAS MENU:
Selected dates: December 19 - January 4, excluding December 31.

Kir royal
Sea scallops tartar in pumpkin cappuccino
Duck foie gras with sea salt in Christmas-spiced chutney
Christmas poultry with chestnut stuffing, fricassée of wild mushrooms and potato purée with butter
"Moulin Rouge" opera pastry, chocolate wings, chocolate hazelnut sauce
Half a bottle of G.H.Mumm Champagne per couple


5-COURSE NEW YEAR'S EVE MENU:
Selected dates: December 31
New Year's Eve delicacies

Petrovskaya Royal Caviar, small blinis and Isigny double cream
Lobster ravioli with Dublin Bay prawn bisque and old-style French vegetables

Citrus fruit granita, lemongrass verbena with iced vodka
Fillet of Charolais beef with pan-fried foie gras, fine ceps tart, lightly whipped potato pot with a black truffle and winter gourmet jus

"The Royal Moulin Rouge" - Grand cru chocolate cake filled with red fruit sorbet and a medley of red fruit

Coffee and delights
Champagne Cristal Roederer OR Chateau Pichon Longueville Comtesse de Lalande 2004, 2eme Grand Cru Classé Bordeaux
Soft drinks, mineral water and coffee during the evening
4-COURSE VALENTINE'S MENU:
February 13, 14 and 15

Marinated sea bass tartare and cream of sweet potato
Sea scallops and king prawn duo, confit fennel "Paysanne" style, Dublin Bay prawns bisque
Roasted fillet of veal in gravy, whipped potato with taggiasche olives, fricassee of chanterelle mushrooms with almonds
Genoise cake "Rose d'amour", with a cream of vanilla and raspberry purée scented with rose
Half a bottle of Billecart-Salmon Rosé Champagne and souvenir of the Moulin Rouge per couple

August 2015
Great show and environment, but a little cramped. Still enjoyed a great show and experience.
August 2015
August 2015
August 2015
It was a fun show -- elegant and even with show of lots of skin, still tasteful. The repertoire was varied and entertaining thru the night. Service was great considering the number of people and going in and out. We had good seats to view the performance.
August 2015
It was wonderful. I attended along with my wife and daughter. Show was full of glorious sets and costumes.
Well worth the money.
August 2015
OMG!!! What can I say???? Wife and I turned up and were whisked to front of queue. W presented our print-outed tickets to a very attractive and elegant receptionist, in the company of two very elegant doormen. And that's where it came unstuck! Smiling politely, she returned the tickets to me and gently pointed out we had come a day too early!!!!!! In shock I burst out with merde alors!, a phrase I had picked up from my father-in-law who had lived in Paris for many years. The trio burst out laughing then I realised what I had just said and apologised profusely. She waved away my apology with the comment, Now you are a true Parisienne! She searched her guest list to see if we could be accommodated, but as there was a full house nothing remained but to return the following night. And it was well worth it! A spectacular show, very professionally done. The venue was a little crowded, but we had a perfect view of the stage and every aspect of the show. Would recommend a visit to everyone.
August 2015
Excellent show, well worth it
August 2015
My husband and I enjoyed the show. However, we got the feeling that the dancers didn't really want to be there. They were just going through the motions.
August 2015
Fantastic show , fantastic experience . Every visitor should see this show
August 2015
Did not want to miss this whilst in Paris. If you have never been, you must, so again, so easy through Viator. A bit disappointed not that much Can Can, I was expecting to see more and they lip sink. Glad I went, so another tick off my bucket list.
Advertisement
Advertisement