Feast your senses on the vibrant color and charisma of the 'Féerie' show at Paris' iconic Moulin Rouge during an extravagant evening in the City of Light. Take a seat in the atmospheric theater and prepare for a dazzling spectacle of drama, dance and music. See elaborately dressed show girls dominate the stage; marvel at dancers as they perform compelling choreography; and opt to upgrade to include a French feast and fine Champagne before the show starts.
Highlights
Moulin Rouge Paris cabaret theatre show

Soak up an atmosphere filled with can-can dancers, fabulous costumes and music
Enjoy a choice of two show times with Champagne
Opt to upgrade your experience with a fine French meal
Enjoy Christmas and New Year at the Moulin Rouge

Recent Photos of This Tour
What You Can Expect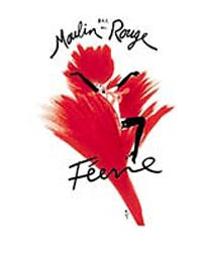 Make your own way to the Moulin Rouge and settle into a comfortable seat to watch Paris' most popular show. Select a time that suits your schedule and opt to include a fine French dinner and Champagne for a truly indulgent experience.

Feel the atmosphere crackle as the curtains reveal an exuberant troupe of showgirls, dancers and musicians ready to mesmerize their audience. Please see the Itinerary section for a detailed breakdown of show segments.
Itinerary
The Moulin Rouge's new show, "Féerie," was created by Doris Haug and Ruggero Angeletti, who, since 1961, have been the directors of the most famous shows in the world.
Choreographed by Bill Goodson, Féerie consists of a troupe of 100 artists, including the 60 Doriss Girls that were recruited world-wide; 1000 costumes of feathers, rhinestones and sequins, designed by Corrado Collabucci, and set up in the most famous Parisian workshops (for example, 500 pairs of custom-made shoes of the size 36 to 47); sumptuous settings with shining colors and unique designs created by Gaetano Castelli and made by Italian artists; the best international and outstanding acts; the expected return of the giant Aquarium; and music by Pierre Porte, using some 80 musicians and 60 members of the chorus.
"Féerie"; 4 main scenes created to fulfill international audiences' dreams!
"The Moulin Rouge today and yesterday, the Moulin Rouge forever"
The theatre lights switch off, the curtain is raised and the entire troupe appears on stage, under the admiring gaze of the audience who find themselves entering the Garden of the Moulin Rouge to discover the magical atmosphere of the place. A touch of nostalgia!
"Sandokan"
What kind of adventures can happen to a pirate whose boat is anchored in Indonesia? Dreams? A perfect woman's love? Once in the land, one meets priestesses, or a Gorgon in her temple surrounded by snakes, women jewels, tigresses...
Will Sandokan have the opportunity to offer his treasures to the lady of his dreams or will we be witnesses to a sacrifice of love?
"The Circus"
The circus comes to town with its band of clowns, Siamese twins, pierrots, acrobats, jugglers, weird wild animals and six miniature horses! A colorful scene with beautiful music which ends with the great parade of the Doriss Girls and Doriss Dancers.
"The Moulin Rouge from 1900 to ..."
The Moulin Rouge pays a tribute to Parisian women throughout the years: on the 14th of July, for the Liberation of Paris.. with Java or Boogie music. Time passes and leaves space for new generations of women, more beautiful and free than ever!
At the highlight of this tribute, the Doriss Girls dance the world famous French Cancan!
David Le Quellec appointed new Executive Chef of the Moulin Rouge!


Moulin Rouge Dinner Menu Options 2016/2017 (Half bottle of Champagne included)
Subject to change at any time without notice.Vegetarian and vegan menu available.
MISTINGUETT:
Eggplants from Nice, Shaving of Aged Parmesan, Arugula Pesto OR Homemade Paté in a Pastry Crust, Dombes Duckling, Veal belly, Poultry Breast, Beef Jelly with Port Wine
Slightly Grilled Salmon, Niçoise Vegetables with Basil Pistou OR Farm Chicken Breast, Whipped Potatoes, Fricassee of Seasonal Vegetables, Tarragon Sauce
Lime and Lemon Meringue Tartlet OR Gourmandise of Three Chocolates "Echiquier" Pastry, Crispy Chocolate Pearls, Homemade Bourbon Vanilla Custard
TOULOUSE LAUTREC MENU:
Up Side Down Tomato, Stuffed with Spring Vegetables, Cucumber Carpaccio with Fruity Olive Oil OR Scottish Smoked Salmon, Whipped Cream with Lime Jus, Blinis OR Grapefruit Terrine, Mixed Diced Vegetables, Crab Curry Crumbles
Cod Fish with Chorizo, Risoni Pasta Paella Style, Shellfish Emulsion OR French Veal Quasi, Chanterelles Mushrooms, Mixed Pan Fried and Raw Vegetables, Hazelnuts, Creamy Burrata
Opera Pastry, Homemade Bourbon Vanilla Custard OR Lime and Lemon Meringue Tartlet
BELLE EPOQUE MENU:
Raw and Cooked Asparagus, Bresaola, Pigeon Heart Tomatoes, Baby Arugula Salad OR Scottish Smoked Salmon, Whipped Cream with Lime Jus, Blinis OR Lime Marinated Dublin Bay Prawns Tails on a Bed of Granny-Smith Apple, Apple Blossom and Lomo Iberico
Pan Fried Fillet of Beef, Cheek Cannelloni, Boulangères Potatoes, Swiss Chard, Mesclun, Beef Juice with Taggiasca Olives OR Fillet of Sea Bass, Poached and Served Like a Bouillabaisse, Rouille Sauce and Croutons
Lime and Lemon Meringue Tartlet OR Opera Pastry, Homemade Bourbon Vanilla Custard OR Exotic "Tendresse", Mango & Passion Fruit
CHRISTMAS MENU:
Selected dates: December 23 - January 03, excluding December 31.
Kir royal
Christmas Amuse-bouche
Sea scallops tartar in pumpkin cappuccino
Duck Foie Gras Ballotine, candied apple, caramelized chutney of Quince
Truffled breast of bresse poultry, mixed old-style vegetables with truffle butter, poulette sauce
"Moulin Rouge" opera pastry, chocolate wings, chocolate hazelnut sauce.
On 24 and 25 December: Bûche de Noël Dalloyau (Traditional Yule-Log Cake from Maison Dalloyau)
Half a bottle of Champagne Laurent Perrier per couple
NEW YEAR'S EVE MENU:

December 31
Champagne Rosé Cuvée Alexandra 2004, Maison Laurent-Perrier as welcome drink
Assortment of Canapés
Scallops carpaccio with imperial caviar from Sologne, crunchy Brussels sprouts leaf, Granny Smith apple
Open lobster ravioli on a lobster, truffle and Leeks Bisque
Apple and manzana granita
French veal Medallion, crunchy buckwheat tuile, pan fried wild mushrooms, winter vegetables and gravy
New Year Desert
Coffee and Delights
1 bottle of Champagne Grand Siècle, Maison Laurent-Perrier ou/or Château Pichon Longueville Comtesse de Lalande 2004, 2ème Grand Cru Classé Bordeaux
Soft drinks, mineral water and coffee during the evening
4-COURSE VALENTINE'S MENU:
February 13 and 14
Marinated sea bass tartare and cream of sweet potato
Sea scallops and king prawn duo, confit fennel "Paysanne" style, Dublin Bay prawns bisque
Roasted fillet of veal in gravy, whipped potato with taggiasche olives, fricassee of chanterelle mushrooms with almonds
Genoise cake "Rose d'amour", with a cream of vanilla and raspberry purée scented with rose
Half a bottle of Billecart-Salmon Rosé Champagne and souvenir of the Moulin Rouge per couple
July 2016
My family enjoyed the show and dinner. I do not believe that there is a bad seat in the house, however the house is packed! And for good reason, the performers are first rate and put on an outstanding show.
June 2016
Just as amazing as we thought it would be but more. Fabulous show with great entertainment and nice champagne
June 2016
June 2016
June 2016
The show was a real spectacle! High energy and elements of surprise kept the show interesting. It had to be one of the most elaborate costumed cabaret I have ever seen. The place itself was beautiful and I would say upgrade to get a view from the VIP section in order to take in the whole theater!
June 2016
June 2016
June 2016
The show was fun and lively. Some of the acts were amazing and some were typical of what you would expect to see. The whole show was well done and we enjoyed it very much.
The place was packed and it was definitely tight quarters. It was difficult to get into the seats. Also, they could do a little better with line management. Once we arrived we were guided to a line and told it didn't matter which line to go to. Some people who arrived later when to a different line and ended up further up in the line. That didn't really seem fair considering we arrived early on purpose.
June 2016
June 2016
Advertisement
Advertisement