Discover the beaches of the D-Day landings on this guided day trip to Normandy from Paris. Focusing on the sites where heavy losses were suffered by American soldiers, the tour stops at the Omaha Beach Visitor Centre, Utah Beach Museum and the American Cemetery at Colleville-sur-Mer. Enjoy free time on the beaches and hear poignant tales about the events of June 6, 1944. During this full but inspiring day of sightseeing, revitalize with a cup of traditional cider and lunch at a waterside restaurant.

Highlights
Day trip to Normandy's D-Day beaches from Paris, led by a knowledgeable guide
Learn about the Normandy Invasion during WWII and the heavy losses suffered by American troops
Visit Utah Beach Museum, built on the beach where the first American soldiers landed
See one of the original D-Day B-26 fighter planes on Utah Beach
Explore the Normandy countryside and stop for a cider and calvados tasting followed by a 2-course lunch
Stop at Pointe du Hoc and visit the American Cemetery at Colleville-sur-Mer
Listen to tales of the Omaha Beach Landings at Omaha Beach Visitor Centre
Recent Photos of This Tour
Normandy D-Day Landing Beaches Tour from Paris: Omaha Beach, Cider Tasting and Lunch
What You Can Expect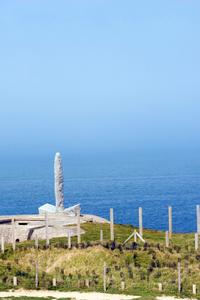 Spend a day away from Paris and visit the Normandy beaches where thousands of the Allied Powers' troops landed to free France from Axis control during World War II. During your early-morning ride aboard an air-conditioned coach to northern France, your informative guide shares fascinating commentary on the events of June 6, 1944, better known as D-Day.

Begin at the Utah Beach Museum, housed in an original German bunker and constructed on the beach where the first American troops landed. Here, learn about Operation Overlord (the Allied codename for the Normandy Invasion) and the invaluable assistance from French citizens that made a difference in the war.

Utah Beach is now home to one of only six remaining original B-26 fighter planes that were used during the invasion. Look out onto breathtaking views of the beach from inside the museum before heading down to the beach itself.

Next, head out to the countryside to a 17th-century barn with a traditional cider-making orchard, and savor some of its cider and calvados (an apple-based brandy). With your appetite opened up, settle in for a 2-course lunch at a restaurant overlooking the port of Grandcamp-Maisy. (Lunch typically includes a main course of fish or meat, dessert and a glass of cider.)

After your meal, your coach takes you to Pointe du Hoc, a cliff-top German defense the US troops heroically seized. Continue to Colleville-sur-Mer and pay your respects to the fallen at the American Cemetery.

From the cemetery, you can see Omaha Beach, one of the landing beaches where many American soldiers are buried. Inside the Omaha Beach Visitor Centre, gain insight into the landings that did not fare accordingly to plan.

Then, board your coach for return transport to your departure point in Paris.
May 2016
This tour was excellent in terms of content. the tour guide, Felix really knew his facts and he was truly a student of history. I really liked all of the stops we made, but I felt as though we needed a bit more time to truly see the museum at Utah Beach. I would recommend that there be less time spent on the cider stop and increase the time at the museum. Also, I wonder if there is any type of museum at Omaha Beach where we could have spent some time. Overall it was a great experience for me and I would recommend it to others visiting in France.
April 2016
Absolutely amazing! It was a long day, but manageable with our awesome tour guides, Daniel and Felix. Very informative tour and the cider tasting was a fun treat! Highly recommend.
April 2016
This was a great one day tour to Normandy! Daniel was a fantastic guide. More time would have been better, we wished we had had time for the two day tour.
March 2016
What a day - and wonderful experience. Dan the Irish Guy was our guide, and he was very knowledgeable. It is a long trip, but well worth it. My son and I spent 6 days in Paris and this trip was, by far, our favorite.
January 2016
This was a great tour. Our guide was extremely knowledgeable and gave us a wonderful overview while traveling on the bus. The length of tour was just right for us, as we had no family connection to D-day. If we had, we would have wanted additional time. The cider farm and lunch were delightful. It was an excellent experience.

Melanie M United States of ...
November 2015
The tour agency they used was excellent- Daniel was from Ireland and was extremely knowledgable and made the trip a lot of fun!!!! Thank you!!!!
November 2015
Excellent! Long day but well worth it.
October 2015
GREAT TOUR !!! WILL RECOMMEND IT TO ALL WHO VISIT FRANCE
October 2015
We had a spectacular day on this tour! The guides were so knowledgeable and engaging. The lunch was amazing. I HIGHLY recommend this tour.
October 2015
The tour was excellent. Felix was very knowledgeable about the history. I would definitely recommend it to our friends.
Advertisement
Advertisement