Bargain hunt like a local in the world's most stylish city on this Paris shopping tour! Pick up fabulous new pieces to add to your wardrobe as your fashion-insider guide takes you to designer sample sales and resale outlets where you can score some seriously discount couture. Visit the workshops of up-and-coming designers and learn about the latest trends on Parisian catwalks.
Highlights
Insider knowledge of the finest Paris shops and boutiques
Invaluable Paris shopping tips and savvy advice on the best goods
Attend sample sales of last year's collections with discounts of up to 70%
Smaller group means unmatched personal attention from your expert English-speaking guide

Insider tour of Paris' discount fashion boutiques
Fashion tips on how to use accessories to enhance all your outfits!
What You Can Expect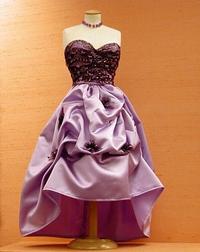 Fashion-forward Parisians know how to dress their best — without paying retail prices. Discover their shopping secrets from your guide, a local fashion insider. Meet in the 6th arrondissement in the afternoon and set off on a walking tour of the city's best-kept secrets for designer discounts.
Visit reputable resale shops were fashion editors and photographers sell garments from photo shoots and off the runway at steep discounts. Treasure hunt at sample sales where you can find one-off samples, prototypes and pieces from last season's collections at prices more than 70% off retail. Get the designer clothes, shoes and accessories you've always wanted without breaking the bank.
See where current fashion trends are made at the workshops of some of Paris's freshest designers. Many of these up-and-comers have trained at the most famous fashion houses in France and are setting the style standards for a new generation of Parisians. At the end of your 3-hour tour, say farewell to your guide and continue shopping if you wish, equipped with an exclusive map of insider shopping destinations.
December 2014
A fabulous afternoon with Sandra! She personalized the tour from the start and my wife was able to find some great items at great prices. In late November/early December, the weather can still be very nice and you don't have to fight large crowds...it was a wonderful afternoon taking in some of the best Paris has to offer. I even got to hit a wine bar or two and sample some local vino while they tried things on.
August 2013
This is a must. Bought so many things - filled an entire suitcase! Bargain prices!!!! Guide was very sweet and accomodating towards us!
January 2013
What a treat! In general I am not one that enjoys the shopping experience very much however, the guide was A+ and the selection and prices were fantastic. The next time I return to Paris I will sign up for the tour again earlier in the trip and purchase luggage in addition to a new wardrobe.
October 2012
This tour was one of the highlights of our trip! We were spoiled in that we had our guide exclusively to ourselves and she catered the tour to our interests. Starting off at Au Bon Marche our guide provided us with an overview of current trends before taking us to the various shops. We were able to find jackets, bags, jewellery, knitwear, toys and housewares at significantly reduced prices. Additionally, we were able to chat at length and received insights into French culture and life. This tour was worth every cent!
Karen Y Australia
November 2010
Fabulous tour. One on one with a very experienced haut courture lady. Took me to some very interesting places all close to the Hotel de Ville which I had no idea they existed.
October 2010
This tour was great, my guide, who I had all to myself, was lovely and took me to great shops & was very helpful
October 2010
Brilliant! Emmanuel was just wonderful. She knows all the best places and I got just what I wanted. Highly recommended.
Lesley F United Kingdom
August 2010
My daughter and I had a lovely time. It was more than we expected and our tour guide, Emmanuele was very friendly. It was an informative tour informing us of the latest fashions. We visited numerous fashion designer shops and our guide kept within our budget for purchasing items. The tour lasted for more than 2 hours, but time flew by. My daughter tried on so many clothes, styles which she thought she would never try on. Our guide was very knowledgeable and we never felt pressured that we have to purchase anything. In fact we did, and my daughters friends were impressed with her dress. The tour was excellent and I would highly recommend it. Thank you Emmanuelle for making our time in Paris GREAT.
Gail D USA
July 2010
My daughter and I were thrilled with our tour. We were taken to stores and shops we'd never have found ourselves and bought loads of fabulous clothes. Our guide was fun and really knew her stuff!!!
July 2010
My 14-year-old daughter and I took this tour and absolutely loved it! She had saved up for 2 years to buy a Louis Vuitton purse in Paris. We thought this tour would be a good way to save on couture handbags instead of shopping on the Champ de Lysee. Our guide met us at a coffee shop in the Marais fashion district. She spoke perfect English and French and was very friendly and professional. She had an excellent knowledge of the shops in the area and of the upcoming trends in fashion. Since we were the only 2 people on the tour that day, our guide asked my daughter what she was shopping for and then tailored the tour to visit the shops most likely to carry Louis Vuitton purses. There are no guarantees of what you'll find on this walking tour, that's why you can find such great deals. Most items are new or come from the catwalks, photo shoots or are trial runs or last year's styles. Others are resale items, but we were told if they were. She escorted us to shops that are hard to find and unique. She greeted the shopkeepers warmly and explained to them in French what we were seeking and then translated their replies into English for us. By the end of the tour, we did find one Louis Vuitton purse; it was a resale item, but my daughter wasn't crazy about the style. However, she was thrilled to buy two new Chanel bags. We also found great clothes and accessories along the way. A perfect shopping day in Paris!
Advertisement
Advertisement