See a hidden side of Paris during a private tour of the city in a vintage Deux Chevaux, an iconic French 2CV convertible. Let your private guide lead you away from the city's most famous sights for a tour of off-beat Paris. Travel through the Marais district to see some of the historic mansions. Find some of Paris' notable street art. Pass the elegant Place Vendôme. Select a tour start time that fits with your travel schedule, and enjoy exploring another facet of Paris.
Highlights
Private 1.5-hour 2CV tour of Paris's hidden gems
Relax in a vintage convertible 2CV car, driven by a private guide
Discover quirky sites that the tourist maps miss, like Stravinsky Fountain
Admire a contemporary piece of street art called Kiosque des Noctambules
Visit Le Marais neighborhood to see two ornate mansions: Hôtel de Sully and Hôtel de Sens
Why Our Insiders Chose This Tour
If you've been to Paris before and want to see more of the city away from the main attractions, this is the tour for you! You can let your guide drive you away from the well-worn tourist paths to see what this city really has to offer among the cobbled alleyways and hidden squares.
Recent Photos of This Tour
What You Can Expect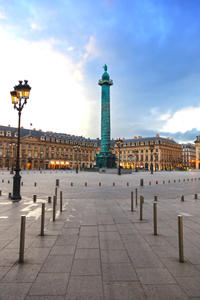 Meet your private guide for the day at either your hotel in central Paris or near Opera Garnier, and climb into the waiting vintage 2CV car. These somewhat odd-looking cars were first introduced in the mid-1940s as work vehicles for French farmers, and though the design changed quite a bit over the years the original cars have become much beloved in France and elsewhere.
Ease out into the city, taking in the sights from the passenger seat of your 2CV, as your private guide offers informative commentary about the city and (if you like) the car.
Pass up the more familiar sights of Paris for some of the city's lesser-known attractions. Drive past the lovely Place Vendôme, an overlooked square surrounded by chic shops and jewelry stores. See a mural by French artist Jean-Michel Othniel, a piece of street art called Kiosque des Noctambules. Pause for a photo-op by the Stravinsky Fountain, decorated with sculptures that are supposed to mimic running water.
Drive through the bohemian Marais quarter to see Place du Marché Sainte-Catherine, another pretty and overlooked square, as well as two luxurious private homes – Hôtel de Sully and Hôtel de Sens. Listen as your guide tells you about the artists and street performers who work and live in Le Marais.
Your tour lasts roughly 1.5 hours, after which your guide will drive you back to your city center hotel or to the pick-up point near the Opera Garnier.
Please note: Citroen 2CVs are smaller than modern cars, so for the comfort of all travelers these tours are limited to three people per car (not including the driver). If your group is larger than three, that's no problem – this tour can be booked for groups as large as nine people, with each trio having its own car and driver and all cars traveling together in a convoy.
November 2015
Simply the best tour my two friends and I did in Paris!
Our guide was entertaining, very knowledgable and we really did see sights we would never have found otherwise!
The soft top car was such a fun way to see Paris and everywhere we went people pointed and took pics.
Huge fun and highly recommended.
Gaybriella
September 2015
A fantastic and different way to see Paris. Our tour guide Marion was very knowledgable and took us to hidden sights we would never have found on our own. Our favourite was the view between a row of houses of one of the turrets of Notre-Dame. The 2CV was comfortable and we were able to have the roof down most of the time despite the rainy weather.
August 2015
Had a wonderful time! Would highly recommend this tour and we will go again the next time we are in Paris!
Tracey Jerger - Illinois USA
May 2015
Best ever we hit all the major places and even went down a tiny rue that no other car could fit into. We saw almost everything in an hour and a half. Our tour guide Kevin was great. The back seat had no seat belts though.
April 2015
We loved this great tour. Our guide was very informative and we enjoyed the back roads of Paris.
Carol Bajorek USA
October 2014
My husband and I did this and loved it. Kevin was the perfect driver/guide. The car was fun and enabled us to see the back streets and alleyways a tour bus could never have managed. My husband has loved walking the streets of Paris but is no longer able to do it. He was dreading just sitting in the hotel while others in our group explored. This was perfect - he saw as much or more than they did - and had bragging rights about the fantastic ride. We have done several tours of Paris but would definitely recommend this one and do it again ourselves - requesting Kevin, of course. It was refreshing to have a guide who we could have a conversation with and learned so much about the past, present and future of Paris, along with the gossip behind the doors we past.

October 2014
We loved it. The guide was very knowledgeable, yet good fun. We went down some tiny streets and enjoyed seeing places of interest that we would never have found on our own, or on a regular bus tour.
June 2014
It was great riding around in the 2CV convertible, taking in the sights. Great experience!
April 2014
Paul, our driver spoke great English, he was very knowledgeable and took us to certain parts of Paris that we hadn't seen before, which was really nice to do. He asked us where we'd like to be dropped off when the tour was finished. We thought that was a great touch! Thoroughly recommend doing this tour!!! The Citroen 2CV is a querky touch too!
April 2014
Thoroughly loved our morning discovering the secret side of Paris and the bonus was doing it in 2CV. Our driver/guide, Vincent, was great and shared quirky anecdotes and personal stories to add to the enjoyment. The time went so quickly which must be a good sign. It was one of the highlights of our trip to Europe. Would definitely recommend this tour to anyone considering it.
Advertisement
Advertisement