From classic Greek sculptures to masterpieces of Impressionist painting, enjoy a day of artistic treasures with a private tour of the Louvre and Musée d'Orsay in Paris. Enjoy skip-the-line access to both museums so you can make the most of your day. Step back in time at the Louvre to see iconic works of ancient and Renaissance art, and admire paintings and sculptures by Impressionist and Modern masters at the Musée d'Orsay. Enjoy the personalized attention of a private guide, with tour numbers limited to four people.
Highlights
Private tour of the Louvre and Musée d'Orsay with skip-the-line access to both museums

Enter the magnificent Louvre, the most visited museum in the world, from the underground Carrousel du Louvre

Learn the stories behind famous Louvre artworks such as the Mona Lisa, Venus de Milo and The Raft of Medusa from your expert guide
Enjoy some free time for lunch (own expense) before rejoining your guide at the Musée d'Orsay
Hear anecdotes about famous paintings at the Musée d'Orsay by artists including Van Gogh, Monet, Renoir and Gauguin

Private tour limited to four people ensures a more intimate experience

Why Our Insiders Chose This Tour
Whether you are an avid art fan or not, this private tour is the best way to see two of the great art museums in Paris in one day. The guide is flexible so you can see the works you are really interested in -- and you get to skip the lines too!
What You Can Expect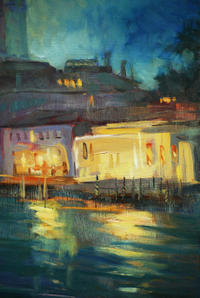 The museums of Paris are home to some of the finest collections of art in the world. Your museum tour begins in the morning at your central Paris hotel, where you'll meet your private guide and travel to the Louvre. Bypass the long queues and enter the museum through the underground Carrousel du Louvre.
Spend 2 hours at the Louvre's hallowed galleries viewing some of the most famous works of art in the world, including the Venus de Milo, The Raft of the Medusa, the Mona Lisa and paintings by artists like Rembrandt and Delacroix. Your guide can customize the tour based on your personal interests, and will share an art historian's perspective on all the works you see. Feel free to ask questions and linger in front of your favorite pieces as long as you like.
Midday, enjoy some leisure time to continue exploring the Louvre on your own or have lunch at a nearby café (own expense). Reconnect with your guide at the Musée d'Orsay, and enjoy skip-the-line access once again to head straight inside.
Housed in a Beaux Arts former train terminal, the Musée d'Orsay boasts a collection of more than 4,000 European works from the mid-to-late 19th century, including the largest Impressionist and Postimpressionist collection in the world. Take a guided tour of the museum's highlights to see masterpieces of painting and sculpture by artists including Monet, Renoir, Rodin, Gaugin, Suerat and Cézanne. Say farewell to your guide at the Musée d'Orsay, where you can continue exploring on your own or head out to continue sightseeing in Paris.
June 2016
Our guide's depth of knowledge exceeded our expectation. The time passed quickly with her. Money well spent! JW, Colorado
September 2015
Our tour guide was the most amazing young woman. She was so knowledgable and friendly. The Lourvre is so massive, that she had a nice plan to move us through it, hit some highlights, and describe French history through the paintings. Lunch at Dorsay was amazing. Highly recommend the tour.
August 2015
Excellent guide/great experience.
March 2015
The tours were fantastic. Helen was exceptional and we would highly recommend both the tours and Helen to anyone inquiring into whether this is both highly educational and worth the money. Thank you very much for our entire family. Best, PDW
August 2014
Absolutely wonderful! We were able to see what we most wanted to see, and our guide even went over her time allotted. We only had one day, but managed to see works by Da Vinci, Michaelangelo, Botticelli, Raphael, Renoir, Monet and Cezanne, to name only a few. However, we only were able to see a small bit of all of the art there, so spend several days if you can.
January 2014
This was a great tour and a must as there is much to see.
December 2013
Tour guide was excellent!! We did not feel overwhelmed by the Louvre. Our guide really allowed us to enjoy and appreciate the art!! Definitely a must do if it's your first trip to the Louvre.
August 2014
December 2013
This was one of the longest tour that we had. We walked for 6 hours and didn't get to see everything. Our tour guide was amazing. She was very knowledgeable, polite and helpful. We didn't have to wait in line which was nice. This is a must see for once in a life time.
May 2015
It was nice to avoid the lines at the Museums. The guide was friendly and kind. However, she did not offer much information beyond what a printed guide would have, and very little background on artists and styles. For $650 I was expecting an expert art guide. I feel I was shortchanged on this tour.
Advertisement
Advertisement