24 Reviews
Location:

Phoenix, Arizona

Duration:

2 days / 1 night
The Grand Canyon has so many sights and colors, and this two day trip gives you time to see them all. From the brilliant red sandstone country of Sedona, to a visit to the Painted Desert and an authentic Navajo Reservation, you'll love every minute.
Highlights
2-Day Grand Canyon Tour from Phoenix
Guided tour to the dramatic red rock country of Sedona
Journey along the East Rim to some spectacular viewpoints
Visit to an authentic trading post on the Navajo Reservation for shopping
Recent Photos of This Tour
What You Can Expect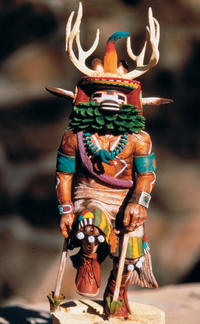 Explore the Grand Canyon on this overnight tour which includes Sedona, the Painted desert and a visit to an authentic trading post on the Navajo Reservation for shopping.
Day One:
This tour offers a perfect way for a visitor to spend extra time at the Grand Canyon. The overnight tour begins with a visit to the dramatic red rock country of Sedona where your guide will point out some of the scenic highlights and includes a stop for coffee and photos. Then travel to the Navajo Indian Reservation to visit a local trading post with a great selection of traditional and local art. After arriving at the Grand Canyon, tour the East Rim drive for stops at dramatic viewpoints. Then enjoy time in the Grand Canyon Village area for views or a nature walk before checking into your local accommodations.
Day Two:
Your morning is free to take an optional helicopter tour or see the Imax Theatre presentation. Enjoy a walk along the rim or take the West Rim tram (seasonal) to other scenic viewpoints. You will return to Phoenix in the evening.
Overnight accommodations will be made at either the Yavapai Lodge, Maswik Lodge or Bright Angel Lodge subject to availability.

Please note: The price displayed is based on 4 people in a single reservation. If you require separate rooms you must make separate reservations. There is a maximum of 4 people per room.

June 2015
June 2014
Excellent tour of the Grand Canyon!
May 2014
I highly recommend this Tour! I chose this tour because I wanted to see the Sedona Red Rocks, the Navajo Reservation, and the Grand Canyon. I was picked up at my hotel in Phoenix. The morning of, the driver called me on my cell phone to let me that he was on his way and the exact time (down to the minute) that he was going to be at my hotel. I found that to be very helpful and courteous. On the drive through the desert to the Sedona Red Rocks via the scenic route, the tour guide was highly informative and friendly. I learned a lot about both the city of Phoenix and the surrounding desert. We viewed the beautiful Sedona Red Rocks (= mountains that look like red rock formations) from the bus windows. We stopped for 30 minutes at the Sedona Red Rocks "tourist strip", a one block street of touristy shops. (If you want to spend a lot of time in Sedona, this tour is not for you. If I ever go back to Phoenix, I will take an all-day tour of Sedona from the same tour company. Or I will take a shuttle to Sedona and stay at a local hotel with a beautiful view of the Red Rocks. A friend of mine who took the 3-hour Sedona Jeep ride told me it was very hot and bumpy; and not the tour for me. To be truthful, I would rather see them from a tour bus). While at Sedona, a couple on the same tour bus as me took the time to purchase food that they said was just ok. In other words, don't waste valuable time at Sedona purchasing food!! Our stop at the "Navajo Reservation" was a 30-minute stop at an over-priced store selling native items that is not even owned by a Navajo!! (The store employs many Navajo, so I was happy to purchase items there). We had to take valuable time (out of our 30-minute stop) to order our Take-Out food and wait in line to pick up the food. It's not native food, so I don't recommend wasting the time – bring food on this tour if possible. (ie. Buy a sandwich to go at Denny's. You are allowed to eat food on the bus). Then we drove to the Grand Canyon. We st
May 2014
Our two day Grand Canyon tour was great. Our first guide Cory was passionate about the area, and obviously loved his job. He made the trip up informative and fun. Really appreciated all the little anecdotes that all the guides shared with us. The accommodations at the canyon were excellent...first class actually. Glad we chose this company. They are totally consumer friendly and experienced. We even had a change in scheduling and that worked out easily. Would use Viator again for sure.
January 2014
Everything was perfect!! It was a really good choice.
December 2013
Both tour guides were well versed in the sights we saw, plus history of the region. The slight stop in Sedona was disappointing, because we could not stop on the highway to photograph any of the scenic views. However, the Navaho Indian reservation was a nice stop at their trading post. Once we arrived at the Grand Canyon things slowed down and we were treated to several stops to take photos, prior to making a late lunch stop at Bright Angel restaurant, then on to Masswick Lodge where we spent the night. The next day we enjoyed time to explore on our own, until we were picked up at the Lodge for the return trip back to Scottsdale and our condo.
June 2011
it was wonderful the our guide Tom gave us a history lesson not just of the canyon but of the Arizona territory as well. He made a point of stopping at great places for pictures and souvenirs. So much to do next time we will take the three day tour.
February 2010
Fantastic staff, knowledgeable and friendly. Good tour!
February 2010
The actual visit to the Canyon was a once in a life time trip and words cannot explain this wonderful experience.
October 2008
I really enjoyed the trip. Staying overnight was definitely worth it; I had a full day to explore the canyon after a good night's sleep. The only problem I had was getting back into the canyon the second morning--the shuttle driver told me he was not supposed to honor the pass I had, and it would've cost $25 to get a "valid" one. Otherwise great trip, got to see and learn a ton! Our guide on the first day was outstanding too.
Advertisement
Advertisement