See the best of Italy on a comprehensive 10-night tour from Rome to Tuscany, Venice and the Amalfi Coast. During these 10 days in Italy, you'll visit some of the country's greatest hits, including Siena, Florence, Bologna, Naples, Capri and UNESCO-listed Pompeii. Compare the historical sites and rich cultures of these different areas of Italy while admiring top attractions like the Florence Duomo, St Mark's Basilica and the Vatican Museums. Accommodation at 3- or 4-star hotels is included.


Highlights
10-night tour of Italy with hotel accommodation included
Stay in the exciting cities of Rome, Florence, Venice and Sorrento
Enjoy excursions to Assisi, Siena, Bologna, Padova, Montepulciano, Naples, Pompeii and Capri
Learn about top Italian attractions like St Peter's Basilica in Vatican City and Doge's Palace in Venice
Explore Pisa on an optional excursion from Florence

Choose from standard or superior hotel accommodation
Recent Photos of This Tour
What You Can Expect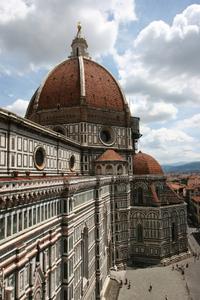 Your 10-night tour of Italy starts in Rome, where you have free time to explore its famous sights like the Colosseum. Then depart the city by coach for 10 exciting days, traveling through Tuscany, Venice, Campania and the Amalfi Coast.

Throughout your tour, soak up the different types of Italian culture as it varies between regions from north to south. Enjoy the stunning Italian coastline, admire the medieval architecture of hilltop villages, take a boat ride to the island of Capri and be wowed by the volcanic ruins of Pompeii, a World Heritage site.

Standard (3- or 4-star hotels with basic facilities) or superior (luxurious 4-star hotels) accommodation is included for one night in Rome, two nights in Florence, two nights in Venice, two more nights back in Rome, two nights in Sorrento and one final night in Rome (make your hotel selection when booking). Some meals are included, and for the rest, your guide will give you plenty of free time to visit local restaurants on your own to enjoy the regional cuisine.

Please note: Rates do not includes city taxes, which you will pay directly to hotels upon arrival or checkout according to the procedures of local city boards; city taxes will change according to hotel category. Hotels are subject to availability at time of booking; in the rare event that the mentioned hotel is unavailable, you will be accommodated at another centrally located hotel of the same star rating. During the low season (November 2016 to March 2017) the visit to Capri Island will not take place and so you will be free to enjoy a full day in Sorrento on your own.
Itinerary
Day 1: Rome
Check in to your Rome hotel in the early afternoon and spend the rest of your day at leisure. The city is a sightseers' paradise with architectural delights to be found around every corner. Perhaps take a stroll around the area known as Ancient Rome to see the iconic Colosseum or check out Vatican City, home of the pope. All entrance fees, attractions and meals are at your own expense.
Overnight: 3-star Hotel Rome Garden or Holiday Inn Express or 4-star Hotel Mediterraneo
Day 2: Rome – Assisi – Siena – Florence (B)
Leave the city after breakfast by coach and travel north to the hilltop town of Assisi in Umbria. A UNESCO World Heritage-listed town, Assisi is best known as the birthplace of Italy's patron saint, St Francis of Assisi. Stop for a walk with your guide, seeing the incredible Basilica di San Francesco, which is dedicated to the saint, as well as Santa Maria degli Angeli Church.
Continue traveling west into Tuscany to visit the city of Siena. Surrounded by ancient walls, the city is best-known as the venue for the Palio, a famous horse race. Stroll around at leisure, exploring Piazza del Campo where the Palio takes place each year, and see other highlights like Siena Cathedral and Palazzo Comunale – the city's elegant Gothic palace. Return to your coach and travel to Florence to check in to your hotel. Spend the rest of your evening at leisure.
Overnight: 3- or 4-star Hotel Mediterraneo or Raffaello in Florence
Day 3: Florence (B, L)
After breakfast at your hotel, head out on a morning tour by coach with your guide. Taking in the city's architectural highlights your tour visits places like Piazza della Signoria – home to the majestic Palazzo Vecchio – and Piazza della Duomo to see Florence Duomo topped by Brunelleschi's Dome. Admire Giotto's Bell Tower and learn about Renaissance art in the city from your guide.
Break for lunch at a traditional restaurant in Piazza Santa Croce, and then finish your tour back at your hotel. The rest of the day is yours to enjoy at your leisure. Perhaps take a stroll across Florence's magnificent bridge – the Ponte Vecchio – to visit the bohemian Oltrarno neighborhood, or relax in the beautiful Boboli Gardens. An optional excursion to the nearby city of Pisa can be also be arranged at your own expense.
Overnight: 3- or 4-star Hotel Mediterraneo or Raffaello in Florence
Day 4: Florence – Bologna – Padova – Venice (B, D)
Depart from Florence after breakfast and travel north out of Tuscany to Bologna in Emilia Romagna. The birthplace of the widely loved pasta dish – Spaghetti Bolognese – the foodie haven of Bologna has some magnificent monuments, too. Walk around town with your guide, passing through Piazza Nettuno to see the Fountain of Neptune while learning about lavish palaces like Palazzo Re Enzo and Palazzo del Podestà.
Leave Bologna after lunch (own expense), and relax on the journey northeast to Padua, the neighboring town to Venice. Enjoy time at leisure to explore the city's handsome streets or visit its most celebrated monument – St Anthony's Basilica. Meet your guide at the pre-arranged time, and then travel to Venice. Check in to your hotel and enjoy dinner.
Overnight: 3-star Hotel Delfino or 4-star Hotel Carlton Gran Canal in Venice
Day 5: Venice (B, D)
Relax over breakfast and then meet your guide at Piazza San Marco for your morning Venice tour of by
vaporetto
– one of the city's water buses. Ride around the canals, and hop off at the important sights to get up close to the attractions. Admire Doge's Palace, where the doges of Venice once ruled, and then head inside St Mark's Basilica (Basilica di San Marco) to see Italian Byzantine architecture at its finest. Dripping with gold and ornate mosaics, the cathedral came to symbolize the wealth and power of 11th-century Venice.
Head back outside and stop for photos by St Mark's Campanile – the cathedral's distinctive red bell tower. Your tour then finishes in town, and you can spend the rest of your afternoon and evening sightseeing independently or relaxing.
Overnight: 3-star Hotel Delfino or 4-star Hotel Carlton Gran Canal in Venice
Day 6: Venice – Montepulciano – Rome (B)
Leave Venice after breakfast and return south to Tuscany, traveling by luxury coach. Rather than a city stop, your tour's next visit is to the hilltown of Montepulciano in a picturesque area known as Val d'Orcia. As you explore the town independently, soak up the views of the gently rolling Chianti hills that surround you, and admire the gorgeous Renaissance architecture. The town is best known for its wine production, so make the most of your time here to shop for quality Tuscan wines. After enjoying lunch (own expense), return to your coach and travel south to Rome to check into your hotel.
Overnight: 3-star Hotel Rome Garden or Holiday Inn Express or 4-star Hotel Bettoja in Rome
Day 7: Rome (B)
After breakfast, start your day with a morning tour of Rome's highlights. Visiting the Vatican City, get ready to skip the line and start your tour of the Vatican Museums. You will visit the most important art collections and you will also have the opportunity to admire the beautiful Spiral Stairway. The Gallery of Tapestries and Geographical maps will be also visited before arriving to the Sistine Chapel and St Peter's Basilica.
Your tour will finish here and you have all the afternoon to explore the Vatican City at your pleasure. Once you decide that you cannot do any more walking, return to your hotel and give your feet some rest!
Overnight: 3-star Hotel Rome Garden or Holiday Inn Express or 4-star Hotel Bettoja in Rome
Day 8: Rome – Naples – Pompeii – Sorrento (B, L, D)
Leave central Rome in the morning, and travel by coach to sunny Naples – your first destination of the day! Arrive around late morning, and then set off to explore on a leisurely paced walking tour. Centered on its UNESCO Cultural Heritage site (Naples' historical center), your tour takes in the top city attractions like Piazza del Plebiscito – home to the Royal Palace of Naples (Palazzo Reale) – and Galleria Umbero I, with its glass-roofed arcade.
Travel inland to Pompeii and, after lunch in town, visit its UNESCO-listed archaeological site to see the ancient Roman ruins with your guide. Hear how Pompeii lay buried under volcanic ash for centuries following Mount Vesuvius' 79 BC eruption, and marvel at the incredible ruins that are scattered around. Return to your coach and travel to the Amalfi Coast. Stop in the picture-perfect town of Sorrento and check in to your hotel in time for dinner.
Overnight: 3-star Villa Maria and 4-star Hotel Michelangelo or Grand Hotel Flora
Day 9: Sorrento – Capri – Sorrento (B, L, D)
Enjoy breakfast, and then travel from Sorrento port to the Island of Capri by hydrofoil boat. Hop aboard a rowing boat at Capri's Marina Grande harbor, and relax as your guide rows you around the island to see the magical Blue Grotto (Grotta Azzurra), an under-lit cave. Return to Marina Grande and travel by minibus to the village of Anacapri, perched high above its glamorous Capri Town neighbor. Explore at leisure, admiring its romantic wisteria-draped villas and gaze down over the beautiful Bay of Naples.

After a break for lunch in Capri Town, enjoy a walk around the swanky Piazetta (Piazza Umberto) – Capri's place to see and be seen! Board another hydrofoil boat in the late afternoon and return to Sorrento in time for dinner

Note: Your Blue Grotto trip is subject to good weather conditions. In the event of storms or heavy rain, your tour visits Faraglioni (a rocky inlet) instead. During the low season (November 2016 to March 2017) the visit to Capri Island will not take place and so you will be free to enjoy a full day in Sorrento on your own.

Overnight: 3-star Villa Maria and 4-star Hotel Michelangelo or Grand Hotel Flora or Acampora Hotels in Sorrento

Day 10: Sorrento – Rome (B)
After breakfast, spend your morning in Sorrento at leisure. If you've not had much time to discover its charm, then here's your chance. Perhaps take a stroll along Corso Italia and climb the steps to see atmospheric Piazza Tasso, tucked away in the heart of Sorrento Old Town. Soak up views of the sun-soaked cliffs, where Sorrento's houses almost seem to be stacked on top of each other, and then shop for any last-minute souvenirs of the gorgeous Amalfi Coast.

Meet your guide at the pre-arranged time, and then return to Rome by coach.

Overnight: 3-star Hotel Rome Garden or Holiday Inn Express or 4-star Hotel Mediterraneo, Hotel Massimo D'Azeglio or Beverly Hills in Rome

Day 11: Rome (B)
Your 10-night Rome tour finishes after breakfast in your hotel.
Apollo Canada
August 2015
Our group saw all the main sites in Rome, Florence, and Venice. Also we visited many other areas including Sienna, Assisi, Naples, Pompeii, and Sorrento. We had an excellent group of visitors from around the world, and Carlos, our tour guide, was a great source of information on the areas we visited. A very enjoyable and worthwhile tour!
July 2015
I absolutely loved everything. Our first tour guide, from Rome to Venice and back, was just wonderful. The hotels were great, the food was great, the bus was great, everything!
The only complaint I have it that I didn't like not having one tour guide from Rome to Sorrento. I felt like I wasn't sure what we were doing sometimes. I couldn't get a hold of her on the phone. It was just a little confusing. And I did NOT like the blue grotto! It was NOT worth waiting in the water, bobbing up and down, in the sun and heat, for an hour and 1/2!! Not at all!! Wish I hadn't wasted my time doing that. :
October 2015
well scheduled, good local tour guide, fun and interesting!
July 2014
see Feedback of VIATOR56694425
July 2014
very good: Tour Guide Mario (Carrani) on the Trip Assisi, Florence, Venice + all other local Carrani guides
good: 4*accomodation
to be improved: switching of buses at Pompeij connecting the Naples/Pompeij Excursion to the Sorrento/Capri Excursion; no tour guide waiting coming back from Capri to Sorrent

Charo United States of ...
September 2015
The part of Rome to Florence was OK and the tour guride Miss Patrizia did a fair job. She was not sure of the schuedule because she was assigned at the last minute by the tour operator. She tried to be nice and helpful as much as she could. Sabattini was the driver and my complements to him for the good job. In Venice we had an older lady that was a local guide with much knowledge and culture. But we had to find out way back to the hotel on our own and that was a more than an hour and half walk experience without a guide. Sorrento was the most caotic expecience with a tour guide was stinky smelling, no knowledge at all, the oposite of on the Pompei ruins that took us for almost 3 hours tours with lots of knowledge and making the experience a beautiful learning one. The lady that took us after Pompei to our hotels, Ornella, was young and very talkative in several languages. Her personal presentation was all sweaty, torned jeans and in dirtly sneakers, totally unprofessional. The tour guide fromSorento to the island of Capri was the worst of the entire tour, changed things at the last minute, did not explain anything about the place, just took us to a very poor restaurant and ordered the most cheapest food and left us on our own until we all complaint to go to the blue grott, so he was forced to take us all there to at least see it from the outside since the water levels were high and we could not get in. His name was Hector. The entire entire experience was with last minutes changes, no proper tour guides, left abandoned in the pouring rain in the Vatican tour for 20 minutes enough time to get us all soaking wet and latter with a cold and sore throught. I am aware that September is the month of high season for Italy, but the tour operator could have been more organized with the customer service!
July 2015
We liked the tour director and the local guides. Not impressed at all with the meals included with the tour package.
Advertisement
Advertisement