See some of the most beautiful architecture, fountains and squares in Rome on this walking tour of the city's historical center. You'll stroll along cobbled laneways, stopping to visit famous attractions like the Trevi Fountain, Piazza Navona, the Spanish Steps and the Pantheon. A break for gelato or coffee is included. When booking, you have the option to upgrade to include a tour of the Colosseum and other Ancient Rome sites beforehand.
Highlights
3-hour afternoon walking tour of Rome

On-the-ground tour of Rome's most famous sites
Stroll from Piazza del Popolo to the Spanish Steps and Trevi Fountain
Visit the Pantheon, one of the world's most famous buildings
See two of Rome's most famous squares - Piazza Navona and Campo de' Fiori
Personalized attention on a small group tour
Guaranteed English commentary
Enjoy a home-made Italian gelato in summer or a cappuccino or hot chocolate in winter
Recent Photos of This Tour
Best of Rome Walking Tour: Pantheon, Piazza Navona and Trevi Fountain
What You Can Expect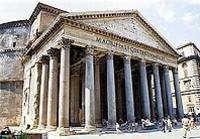 Your walking tour starts at Piazza di Spagna, one of the city's most popular squares, known for its setting at the bottom of the Spanish Steps. Walk up these famous steps to enjoy a lovely view from the top, and then continue along Rome's winding cobblestone alleys to the Trevi Fountain.

Stop at the fountain to post for photos and throw a coin in the water, if you wish, which legend says ensures your return to Rome someday. Then continue to the square that Romans consider to be the center of the city, Piazza Colonna, home to a column erected by Marcus Aurelius. Make your way to the Pantheon, a stately temple known for its concrete dome and open oculus, before heading to Piazza Navona, one of Rome's liveliest squares, where street artists show off their talents and visitors mingle around Bernini's Fountain of the Four Rivers. Finally, you'll arrive at Campo de' Fiori, another bustling square to the south of Piazza Navona.

Please note: The Pantheon is closed on Saturdays for mass. If your tour takes place on a Saturday, you'll listen to explanation about the Pantheon from the outside.

Optional Colosseum and Ancient Rome upgrade:
When booking, you have the option to upgrade your walking tour to include an additional tour of Rome's ancient attractions, including the Colosseum. This is a morning tour, so it would take place first, starting with a leisurely walk up Oppian Hill for a view of the Colosseum.

Then head back down and enter the Colosseum, skipping the main entrance line with your priority-access ticket. With your guide, walk around the first and second levels of this legendary amphitheater, listening to stories about the gory gladiator battles that once took place here. Next, walk over to the Roman Forum, passing by the Arch of Constantine, and climb up Palatine Hill for more views. You'll end on Via Sacra, a main road that links the Colosseum to Capitoline Hill. You have about two hours of free time before the Best of Rome walking tour starts so you can have lunch or take a break on your own (own expense).

By booking these two tours together, you'll save 13% compared to booking them separately.
Itinerary
Best of Rome Walking Tour includes but is not limited to:

Piazza del Popolo
Santa Maria del Popolo Church
Spanish Steps
Trevi Fountain
Piazza Colonna
Palazzo Montecitorio
Pantheon
Palazzo Madama (Senate of the Italian Republic)
Piazza Navona and Fontana dei Quattro Fiumi
Campo de Fiori

May 2016
Excellent tour, starting at the base of the Spanish steps currently under construction and making our way over to the Piazza Navona, thru the Trevi Fountain and other sites on the way. Our guide was terrific. Be sure to wear comfortable shoes, as it's a bit a of walking. The highlight was the Pantheon, which even though we'd seen before, we didn't appreciate the history and the superb architectural elements e.g. the dome ceiling that make it inexplicable how ancients were able to build it. We also couldn't get over the how, by design, the internal air circulation within the Pantheon prevents most rain from hitting the floor through the open hole in the top of the dome. Amazing!
May 2016
This was a great one, with Salvatore Sal as our guide. He was good-natured, calm at all times, and like all City Wonders' guides, he was knowledgeable, answering any and all questions. We really saw a lot on this tour.
April 2016
Definitely recommend this tour. Our guide Teresa was great, very knowledgable and passionate. Being able to skip the line is helpful as well. The tour uses headphones so you can hear the guide at all times. 3 hours is just the right amount of time. A must if in Rome for a short time
April 2016
Our tour guide was great and very knowledgeable.
R W United Kingdom
April 2016
Nice walking tour through interesting sights
December 2015
Our guide Sara was absolutely amazing and very informative. I had an amazing time and I would definitely recommend booking this tour.
November 2015
Elizabetha was great. The tour was interesting and a good way to cover some of the main attractions in the city either as an introduction, or when time is short.
November 2015
FANTASTIC!!! Alice was our tour guide and she was excellent. Italian born and bred, her English was perfect but she had a fantastic Italian accent! Really, really knew her stuff. Delightful, interesting, good sense of humor..... great way to get introduced to the city we did the tour only a few hours after we arrived. No wasted time .... organized and efficient.
November 2015
Tour guide was very knowledgeable and had pleasant personality--very positive. Enjoyed the tour much.
November 2015
Absolutely wonderful Roman guide, Valentina! A real treat!
Advertisement
Advertisement