Make the most out of your Roman sightseeing experience with a private history of Rome tour led by an art historian guide. You'll explore the city's ancient Imperial sights on a walking tour from the Arch of Constantine to Piazza Venezia, visiting major attractions like the Colosseum and Roman Forum along the way. Listen to expert commentary about ancient Rome and the Roman Empire from beginning to end, and enjoy the personalized attention that comes with a private guide.
Highlights
Private walking tour of Rome's ancient Roman highlights
Private guided tour of the Colosseum
Private guided tour of the Roman Forum, in particular the Palatine Hill
Choice of morning, afternoon or evening three-hour tours
English-speaking guide specializing in art history
Enjoy privileged, personalized attention from your guide on this special private art tour
Customize the tour to suit your own interests
Recent Photos of This Tour
Private Tour: Imperial Rome Art History Walking Tour
What You Can Expect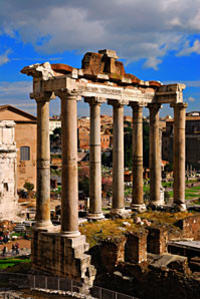 Meet your guide at the Arch of Constantine (Arco di Costantino), next to the Colosseum, to begin your private walking tour of ancient Rome's main landmarks. Admire this monument to the Emperor Constantine, an arch that generals and rulers passed underneath when riding proudly through the Roman Forum along Via Sacra, a road you'll walk along.

Head inside the Colosseum for an in-depth tour with your knowledgeable art historian guide, who points out details and tell stories about this legendary amphitheatre. Then enter the Roman Forum to explore landmarks like the Arch of Titus before walking up Capitoline Hill. Hear about Diocletian, who built a palace and circus here that's now part of Capitoline Museums. Your tour then ends at nearby Piazza Venezia, a central location from where you can continue discovering Rome's famous sights on your own.

Note: This private tour can be customized to your interests by your professional guide; please list any particular interests you have, such as architecture, history or culture, at the time of booking so your guide can prepare.
April 2016
April 2016
Great private tour. Lots of information . . . our guide was very knowledgeable. We would recommend this tour . . .
December 2015
This has been by far the best tour I have ever made in my life, the reason being Gianluca. He really did set the bar high for other tour guides. He is knowledgeable, kind, courteous, witty and every positive adjective you can think of. The time flied so fast and we left with years and #39; worth of knowledge. If you wanted to see the coliseum and the roman Forms, then you would be out of your mind if you do not go with Gianluca.
July 2015
Wow, what an amazing day. Our guide Luca was incredible, blending archeological research with historical account. Our tour started on Palatine Hill as the Colloseum lines were mixed resulting in long waits even for those with passes. All the better as we explored Palatine Hill at a leisurely pace with very few other tourists. Upon our return to the Colloseum, Luca's experience with the confusing line system resulted in a very short wait for entrance.
Luca's knowledge was expansive and his courtesy for our comfort knew no bounds. A wonderful introduction to Roman history by a guide who is obviously passionate about his work and was able to continue with impeccable English even after my own English brain began to melt in the July heat. Thank you Luca.
June 2015
Having a private quide massively enhanced out experience in the ancient city. Our guide Luca explained architectural structures and their social functions amongst the ruins. He made the very hot day manageable and enjoyable.
June 2015
It was great and our tour guide was excellent! Highly recommended.
April 2015
Luca was extraordinary. Amazing depth of knowledge. His English is excellent. A wonderful guide. The Coliseum part of the tour is awesome. I remember visiting in the early 80's and the Coliseum was in real disrepair. The difference is stunning. Luca pointed out so many cool yet subtle things that would go by unseen if they were not pointed out by a guide.
The Forum part of the tour requires some moderate walking and stair-climbing but is quite doable. A real shame that everyone pillaged this incredible bit of history over the years.
In summary, Luca was great and if you can afford it, this is the only way to see Imperial Rome.
March 2015
Luca was very kind and knowledgeable. The sites were amazing!
January 2015
This was a wonderful experience. Our guide, Luca, was so knowledgeable about all of the sites we visited and made our tour so very enjoyable. Altogether our tour was so very educational and exceptionally interesting.
July 2014
We had a simply wonderful tour!!!!!! Highly recommended - a great guide who was knowledgable, witty and brought the forum to life,
Advertisement
Advertisement