When in Rome, learn some great techniques of photography on this guided, 3-hour, small-group walking tour. With nearly 3,000 years of globally influential art, architecture and culture on display, this capital city of Italy is the ideal classroom. Choose from one of four routes. This unique "photowalk" offers participants an authentic city adventure and rare opportunity to experience Rome from an insider's perspective. Learn from a professional photographer how to properly compose images, how to create dramatic effects based on the lighting conditions and so much more.
Highlights
Learn how to incorporate lighting conditions to create dramatic photo

Learn how to capture the atmosphere of a particular scene

Learn how to compose a photograph to get the maximum effect
Recent Photos of This Tour
Rome Photography Walking Tour: Learn How to Take Professional Photos
What You Can Expect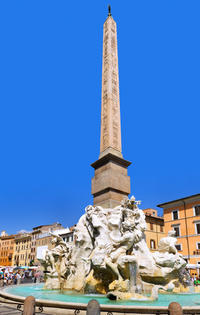 This unique "photowalk" begins in Central Rome with a professional photographer tour guide who will point out the specific details of photography that are oftentimes not seen by the untrained eye. Learn the best places — and the best angles — in which to take pictures on each of the four given routes. The guide is not only an expert in photography, but also a Rome insider with an in-depth knowledge of the city.
Learn the basics of how to properly compose an image using the rule of thirds. Learn how to incorporate the current lighting conditions to create a more dramatic photograph and what to look for to tell a story with each image. Also, learn how to take great shots of not only iconic landmarks in Rome — like the Colosseum, the Pantheon and St. Peter's Basilica, to name just a few — but also those places many people are unfamiliar with.
Choose from one of the following four routes:
Itinerary
Ancient Rome Tour: Colosseum, Pantheon, Capitoline Hill, Theatre of Marcellus, Roman Ghetto, Turtle Fountain
Vatican Route Tour: Pantheon, St. Peter's Basilica, Piazza Navona, Ponte Sant'Angelo and Castel Sant'Angelo
Rome Grand Tour: Capitoline Hill, Piazza Navona, Pantheon, Temple of Hadrian, Trevi Fountain, Spanish Steps, Villa Medici, Piazza del Popolo
Hidden Rome Tour: Ponte Sant'Angelo, Piazza Navona, Piazza di Pasquino, Palazzo Farnese, Campo de' Fiori, Palazzo Spada, Trastevere, Piazza di Santa Maria
October 2015
Luca provided the best photography walking tour. He asked good questions, listened to my concerns and expertly guided me. It's clear he loves Roma and he made me see it with fresh eyes. I have a new approach to travel photography as a result of this tour. Thank you Luca!
May 2015
I enjoyed shooting photos around the Vatican with Marco. It was like having a mini-master class in photography. I had taken a photography class a while ago and Marco reviewed the basics of photography with me. We worked on composition, the rule of thirds, best way to hold the camera, and using the manual settings on the camera. We talked about creating photos, getting the photo how you want it when you shoot it rather than relying the computer for post shooting editing. I would recommend this for anyone who wants to learn more about photography and get some tips on taking better photos.
October 2014
Marco was great. He quickly assessed my skill level and then customized the tour to my interests. He is a highly professional and talented photographer. I learned a lot that I've already been able to use.. my photographs have improved because of his help. And it was a lot of fun. He's a natural teacher.
June 2014
Fantastic, Marco introduced me to a new way of looking at photography and reinforced all the concepts and techniques of photography, great tour around the old city of Rome, loved the coffee and pastries.
October 2013
Marco was a great guide and good company. He shared many ways for me to better my technique and take photographs with greater impact. He is very knowledgeable about the area, sharing cheerful greetings to folks nearly everywhere we went. This adventure was one of my favorite activities in Rome and I would recommend it.

August 2012
Excellent experience and highly recommend as a way to improve your photos and get a good guide knowledgeable about the city and history. Saw a lot of out-of-the-way places we would otherwise have missed and got some terrific photos and photog tips as well.
November 2010
Steve was excellent. We book these tours to get an artists perspective on the city. We expect the photographer to know unique locations to get great shots that capture the essence of the city, to provide guidance on composition, use of light and perspective and finally give suggestions on getting the best photographs from our camera's. Steve did all that in a charming and congenial way.
John K USA
August 2010
I enjoyed the tour a great deal. Steve Bisgrove was my guide. He started by finding out my level of knowledge and then teaching me things that were just beyond where I was. I had never had a photography class and so some of the things he taught me were really basic, which is exactly what I needed. Steave taught me a bit about composition, as much as I could absorb really. He taught me about the primary settings on my camera and how they impacted the picture. He told me about additional information I needed to learn, and suggested sites to get that information when I have time. I found the instruction very helpful. The walk included discussion of topic selection and hints about where to look to find interesting subjects to photograph, in any city really, since there is no shortage in Rome. I believe that anyone would find 4 hours with Steve useful and informative, and they will take better and more interesting pictures at the end. I would say that the percentage of my photos that look good in a slide show went from about 20 to more like 80 as a result of the instruction. THANKS STEVE. I could have imporved the experiance by letting him know what camera I use before the trip.
Anonymous
July 2010
I took a walking tour of ancient Rome on Monday, June 14th with Steve and I have to say it was fantastic. I was expecting a group of 6 but to my surprise it was a one on one tour. Steve's knowledge of Rome was excellent and it was terrific seeing Rome from his point of view. He knew all the best locations for incredible photographs. Best of all, Steve was an excellent teacher. This tour was much better than I had anticipated.
Anonymous
June 2010
I took the walking tour of ancient Rome and I have to say it was fantastic. I was expecting a group of 6 but to my surprise it was a one on one tour. My tour guide's knowledge of Rome was excellent and it was terrific seeing Rome from his point of view. He knew all the best locations for incredible photographs. Best of all, my tour guide was an excellent teacher. This tour was much better than I had anticipated.
Advertisement
Advertisement