Arrange for an easy arrival to Salzburg International Airport without the hassle of navigating public transit or waiting for a taxi! Book a private airport transfer and get to your destination quickly in a comfortable vehicle. Daily, round-the-clock transfer is available from Salzburg Airport to your Salzburg City accommodation. Price is per person, based on 8 adults per vehicle. Reserve your ride today!
Highlights
Private arrival transfer from Salzburg airport to your Salzburg hotel
Stress-free meet-and-greet arrival in Salzburg

Rates cover private groups of 1 to 8 passengers
Private transfers operate 24 hours, 7 days a week
What You Can Expect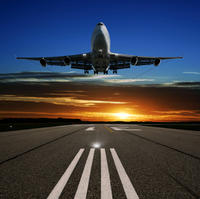 Upon arriving at Salzburg International Airport, avoid the stress of finding a bus, train or taxi to get from the airport to your hotel! Book a convenient private car in advance, providing flight details and your Salzburg City hotel details. (Don't forget to book your return transfer!) Round-the-clock service is available, so even if you arrive on the first or last flight of the day, your reservation is secure. Prices are per person based on eight people per vehicle.

Within 24 hours of booking, you'll receive confirmation and a voucher to present to your chauffeur. A friendly driver will meet you in the Salzburg Airport Arrivals Hall and provide luggage handling (gratuity is optional, but appreciated). Then sit back and enjoy the direct ride into the city. Easy!
May 2016
I have not used Viatour for these services but instead went through my destination hotel to make these arrangements. I now believe that it is less costly if you go through Viatour. My driver showed up waiting for me with the sign.
March 2016
It was nice to avoid the hassle of an airport arrival after a long flight from Los Angeles by a friendly greeting. A taxi would have been cheaper but having a nice and friendly person sheparding me to my hotel destination was worth the money.
August 2015
Daniel the driver guy is so friendly and very good looking too which is a bonus. My daughter admire him so much.
June 2015
Driver was waiting for us on our arrival, taken straight to hotel, cheap and quick, highly recommmended
December 2014
Excellent. The driver was a very nice young man who was full of very useful information. It was a pleasure to be greeted by such a smart, chatty and informative person. He was on time and greeted us with a smile and a cheery welcome.
September 2014
January 2014
Perfect and totally worth it. Why go outside and look for taxi. Precook and then you have nothing to worry about.
September 2013
The driver was in the arrivals hall to pick us up, very easy to spot as he held a sign with our name on it. On the drive to the hotel he pointed out various sights and gave us some tips on places to eat. He was very helpful with all the luggage. Would recommend without hesitation.
December 2012
It was great to have someone waiting for us after a long international flight! Really great to not have to drop a million other people off first! Professional driver, clean vehicle. Terrific service. Would definitely use Viator again!
August 2012
There when we arrived...couldn't have asked for more! Will definitely use Viator again in the future!
Advertisement
Advertisement