25 Reviews
Location:

Salzburg, Austria

Duration:

2 hours 30 minutes

(approx.)
Over the centuries the Prince Archbishops of Salzburg represented the worldly and clerical power in their own independent principality. Many impressive monuments still stand witness to their reign. Renowned architects and artists worked throughout the centuries to create architectural jewels. Since the 18th Century, the melody of Mozart's 'Magic Flute' and other famous compositions resound between the historic walls of Salzburg. Gain an insight into the Gothic, Renaissance and baroque aspects of the city as Mozart saw it on this informative sightseeing tour of Salzburg.
Highlights
Guided tour of Mozart's Salzburg

See the city's historic Renaissance and Baroque monuments in the context of Mozart's 18th century world
Visit the Residence of Mozart and enjoy a museum visit and multi-media show
What You Can Expect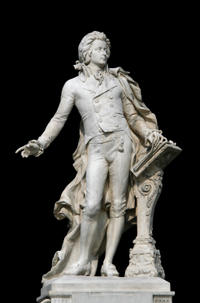 After your coach tour, you will visit the newly reopened Residence of Mozart on Makart Square, dating back to 1617. Mozart lived in this house from 1773 to 1780. Today, this famous residence houses a museum on the first floor of Mozart's former living quarters, documenting the history of the building and the life of the Mozart family. Your tour will conclude at Mozart's Residence, allowing you time to enjoy the attraction at leisure, and there will be an opportunity for you to see an informative multi-media show.
July 2015
Uma visita pelos principais pontos interessantes e no final a Casa de Mozart, sensacional o audiovisual nesse museu, em quase todas as línguas. Imperdível!
July 2015
Excellent small minibus tour. Personal touch given and the tour guide went above and beyond the call of duty to provide accurate information.
March 2015
Interesting tour. Our guide was good and very knowledgeable. Short and sweet tour.
April 2013
We upgraded this tour whist in Salzburg as we had covered city highlights in the Sound of Music tour.
We did the salt mines, eagles nest and a lake region where the name escapes me at the moment. This is an experience not to miss, again another amazing day in Salzburg!
Daisy V Puerto Rico
October 2012
Excellent. Our guide was excellent and very helpful. We saw the most important sites.
November 2010
This was a great overview of Salzburg and would like to go back for more. We only had a few hours in Salzburg and am glad we picked this tour.
John W USA
May 2010
Very knowledgable guide.
Peter B United Kingdom
January 2010
I enjoyed the Traces of Mozart tour! Would recommend this to all who visit Salzburg!
January 2014
It was very informative but could be longer. Price was abit steep for a short tour.
May 2013
This tour showed us a good overview of the city. While others have said the same thing, it is time for your company to act: referring to Mozart in the title is misleading and unnecessary. The tour of the Mozart Museum at the end is pretty lame as well. We really learned very little from the museum other than there are lots of paintings said to be of him that are not Mozart. In addition, the tour is short and easily could be 30 minutes longer with a few short stops added. Since it is in a small van it is difficult to see out and see taller buildings. Taking photos is impossible.
Advertisement
Advertisement