19 Reviews
Location:

San Diego, California

Duration:

7 hours

(approx.)
Fancy a day trip into the deepest, darkest heart of Africa? Want to visit Asia on the same day? At San Diego Zoo Safari Park you can travel to faraway lands and discover exotic animals from all around the world. With transportation and park entrance included you have everything you need for a day of fun for the whole family.
Highlights
Transportation and admission to San Diego Safari Park

Experience an African style safari
Take the Bush Line Monorail, an incredible 55 minute ride which takes you through Africa
Get up-close and personal with animals
Why Our Insiders Chose This Tour
It's so cool how you can see exotic animals like lions, cheetahs and rhinos in habitats similar to their natural environments. If you don't want to make the long drive there yourself, this is a smart choice.
What You Can Expect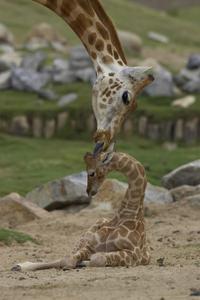 The Heart of Africa is the largest, most exciting new development in San Diego Zoo Safari Park history. It invites you to experience an African style safari as you search for wildlife in the 30-acre habitat. The WAGASA Bush Line Monorail is an incredible 55 minute ride which takes you through Africa and Asia to see animals in the expansive, naturalistic enclosures of San Diego Zoo Safari Park.
Test your wildlife knowledge at the Animal Trackers show, and get up-close and personal with animals at various keeper talks throughout the day. With so much to see and do at San Diego Zoo Safari Park, you are sure to enjoy a day of fun and education for the whole family.
Please note: This is a transportation and admission package. You will not be able to redeem your voucher at San Diego Safari Park.

Itinerary
Some of the attractions at San Diego Zoo Safari Park include:
Experience Africa:
This interactive family show features life-sized "parade puppets," magic, and music to involve and entertain you as you help bring life-saving rain to the animals during this playful African folktale. Come join the fun and help bring the rain!
Animal Trackers:
Test your knowledge of wildlife trivia as you play along during Animal Trackers, a new, interactive show at the Park. Held at Benbough Amphitheater, the game show-themed program includes visits from some very special animal guests. Come see how much you really know about animals!
Frequent Flyers Bird Show:
An East African crowned crane in flight is a stunning sight viewed by only a privileged few, until now! The crane is one of the stars of the Safari Park's all-new bird show, Frequent Flyers. Frequent Flyers offers spectacular flights and focuses on a variety of birds from around the world. You'll find this program engaging as you watch more birds free flying, offering a chance to see the feathered cast's natural talents. With over 40 different species and growing, no two shows will be the same. Frequent Flyers is full of great fun, natural history, fantastic stories, and, of course, lots of birds!
Animal Encounters:
Meet a variety of critters and their trainers during these up-close-and personal talks throughout the Park. And always keep your eyes open, because you never know what wild thing may be making a surprise walk through (or flyby!).
Elephant Show:
You will be amazed by the way our keepers work with a 10,000-pound (4,500-kilogram) pachyderm, as elephants demonstrate behaviors that feature their strength, intelligence, and versatility.
October 2015
My wife and I visited San Diego Safari Park in September while I was attending a local convention.
We flew from New Jersey and next day took the shuttle to the Park. The weather was beautiful and
the safari park was excellent. The only complaint was the unhelpful attitude from the customer desk
at Santa Fe train depot. But we're thankful to a couple tourists who helped us locate the shuttle.
Yes, the Safari Park is worth the trip even flying from East Coast.
August 2013
This was a wonderful experience. Make sure you have good hiking shoes as you will be doing a lot of walking. There are plenty of resting spot to view the animal. Get a snak or just relax and enjoy the day.
June 2013
November 2011
The driver was knowlegeable. He was on time to pick us up at the Park. We saw a lot of Southern CA while heading over to get those who were at Legoland but not a big deal. The Safari Park is excellent. We had enough time there. The whole experience made for a great day. Thank you.
June 2011
The experience at San Diego zoo Safari was excellent. The transport arrangement worked fine. But there was no add value other than provide the transport and drop and pick us up at the Safari park. For example they could have spoken about the highlights of the Safari park, the various options available there, like the balloon ride, different animal experiences, the various sections of the zoo etc. The travel time to the Park could have been utilized better.
February 2010
The trasportation was well organized and the driver was very friendly. It was a wonderful day with the animals.
September 2013
The Safari Park trip went well. Transportation was on time both going and returning. We had a van going to the park and we returned in a party bus. The park was good, but the heat and the uphill climbing were gruesome.
July 2013
Everything went well. The bus showed up on time. We reached the Safari Park a little after 10 a.m. but we had to leave by 4 p.m. instead of 5 p.m. It would have been better if we could stay till 5 p.m.
July 2013
This tour was excellent and I would highly recommed to others. Transportation to the Safari park was convenient and on time. The driver was very gracious and dropped all of us to our hotel on the way back. It was a very pleasant and fun experience.
January 2013
Advertisement
Advertisement