Spend the day shopping for bargains and sightseeing south of the border during this 5-hour day trip to Tijuana from San Diego. Check out some of the city's top sights, including its Old Bullring, Plaza Rio, Avenue of the Heroes and Tijuana Cultural Center. Then enjoy a Mexican taco snack and bargain for some souvenirs along Revolution Avenue (Avenida Revolución). Your Tijuana trip also includes round-trip air-conditioned transport from your San Diego hotel, guide and a snack.
Highlights
Tijuana shopping and sightseeing trip from San Diego

Enjoy local and traditional Mexican cuisine

See points of interest such as Avenue of the Heroes and the Tijuana Cultural Center
Search for the best bargains and shopping around

Why Our Insiders Chose This Tour
Get a little taste of Mexico on this afternoon excursion from San Diego. See some top Tijuana sights and get insider trips from your guide on where to find the best bargains!
Recent Photos of This Tour
Tijuana City and Shopping Trip from San Diego
What You Can Expect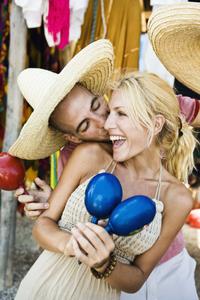 Feel worlds away from San Diego with just a short drive as you journey across the Mexican border into Tijuana for several hours of shopping and sightseeing. It's the perfect chance to add some international culture, crafts and cuisine to your next San Diego visit.
Start your trip with an afternoon pickup from your San Diego hotel or Kettner Boulevard, continuing by air-conditioned coach across the Mexican border and into Tijuana. Once you arrive, continue to the city's Cultural Center, featuring a range of art and rotating exhibitions on contemporary Mexican culture. Then head to the Zona Rio, a district that includes the giant Rio Mall and statues of famous Mexican figures like the Aztec King Cuahutemoc, along with American political leaders like Abraham Lincoln.
Head next to the now-demolished Tijuana Bullring and to see the Tijuana Water Tower. You may be getting hungry by this point, so help stave off your cravings you'll make a stop to make your very own Mexican taco, filling a tasty tortilla a selection of meat, chicken and veggies, plus toppings including guacamole, cilantro, salsa and onion. Before concluding your excursion, make a stop at Avenida Revolución (Revolution Avenue) a street renowned for its shopping, so you can hunt for a few bargains.
Important Information:
U.S and Canadian Citizens must bring a passport for re-entry to the United States. Non-U.S. Citizens must also bring their passport. You may be required to show a I-94, Multiple Entry Visa or Resident Alien Card for re-entry to the United States. You must confirm and obtain any visa requirements prior to border crossing. All visa requirements are the sole responsibility of the traveler.
March 2016
The tour guide Theresa as great. She took us to a beach talked to us all the way and gave us lots of information.
The shopping was not great.
I wouldn't do it again , but I can say I have been to Mexico.
February 2016
I found the trip very interesting. Our tour guide who was from Tijuana was excellent. I was hassle free going in and out of Tijuana as our guide knew the protocols well. The shopping was good on the Avenue Revolution though you do get hassled by shopkeepers. I should add though they were always polite. There was no problem with feeling safe and there were plenty of police around. I did not go off the main strip and our guide advised us not too. For a taste of Mexico well worth it.
January 2016
Juan was a wonderful tour guide! He kept us interested and engaged the entire time and helped us to explore the city to the fullest! Would definitely recommend!
November 2015
The tour guide, Juan, was awesome. He was knowledgeable, friendly, and made the afternoon trip very enjoyable. I would recommend this trip and, in particular, Juan as a tour guide, to anyone who is interested in visiting Tijuana.
September 2015
Our trip to Tijuana was awesome, thanks to Juan our guide/driver. He made the trip a success. He was very knowledgeable, friendly and funny. We had plenty of time to shop and enjoy. Juan made this trip a memorable one as we had never been to Mexico. Thank you Juan! This is a definite must do!
June 2015
Juan was entertaining and made extra efforts to help us with a difficult purchase. Excellent tour and we felt safe. Couldn't ask for more.
March 2015
An amazing day seeing the sights of Tijuana ,wan our tour guide was the best ,make sure you book the tour he is on
March 2015
Lots of fun, Juan was great! I can't wait to go on another Mexico tour.
December 2014
The best part of our tour was Juan -our driver. He was very knowledgeable and stayed with us the entire time. We thought we were going to be in a big BUS, but we ended up in a 9 person van that was a little run down. Other than that though, it was awesome. Got some TJ keepsakes and had a blast!
October 2014
This tour was fantastic! We had such a great tour guide/driver, Juan. He gave us so much history and pointed out many things of interest along the way. He was very personable and knowledgeable. He said he had only been working for the tour company for a month. This tour was to include 2 free tacos (typical Mexican snack it's called in the tour listing) but he knew nothing about it. When another passenger said that's what he booked too, Juan went to call his superiors. When he came back he said that was true and took us to a restaurant. It seemed to me something wasn't right because he had to do a lot of talking to the restaurant people. And we didn't get to make our own like the listing said so something was up. In the end we each got our tacos and beans and paid for our own drinks. Cheap margaritas!!! We loved Tijuana. We went in thinking it was filthy dirty and a scummy town. Well, it's a big city just like any other. However, it was clean, clean, clean. No garbage at all on the street or sidewalks. (maybe in other areas but not Avenida Revolucion) It was cleaner than most cities here in the US!! We did some shopping and probably still got ripped off after bargaining, but whatever. It was a great experience and I'm glad to have said I've been there. This was a great trip all around!
Advertisement
Advertisement