Add some Mexican spice to your time in San Diego during this 4-hour sightseeing trip to Tijuana. Travel by coach south of the border before enjoying a narrated tour past attractions such as Cuauhtemoc Monument, Agua Caliente, the Avenue of Heroes and the statue to General Zaragoza. The head off on your own to bargain for a few souvenirs (and maybe grab an authentic Mexican lunch) along Avenida Revolución. Your trip also includes round-trip hotel transport.
Highlights
Sightseeing tour of Tijuana from San Diego

Take a comfortable coach ride to the Mexico border and enjoy narration from your knowledgeable guide
See several sites including the Avenue of the Heroes, Agua Caliente and General Zaragoza Statue
Enjoy free time at Avenida Revolución to browse local shops, art galleries and restaurants

Hotel pickup and drop-off included
Recent Photos of This Tour
Tijuana Sightseeing Tour from San Diego
What You Can Expect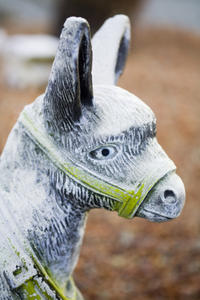 You'll be picked up from your San Diego hotel and taken on a comfortable coach ride south to Tijuana, a town right below the US-Mexico border.

Learn from your guide how this city, founded in 1889, was once home to the Grand Casino, which attracted celebrities and Hollywood movie stars like Charlie Chaplin, Rita Hayworth, Jack Dempsey and Babe Ruth.

Pass the Avenue of the Heroes (Paseo de los Héroes), noted for its many monuments and sculptures of heroes, like the Monumento a la Raza (Monument to the Race), the Abraham Lincoln statue, the Ignacio Zaragoza statue, the Cuauhtémoc statue and the Lázaro Cárdenas statue.

See Agua Caliente, named for the neighboring hot springs. This historic entertainment center is home to a casino and hotel that were designed in a Mexican and Californian colonial style, and is fitted with gardens, its own airstrip and bungalows.

Stop at Avenida Revolución, the tourist epicenter of Tijuana, where you can spend two hours browsing shop and art galleries. Grab a drink at the bars or head to a local restaurant to enjoy some Mariachi music over a fresh Mexican meal (own expense).

Continue driving past Frontón Palacio Jai Alai, a landmark fronting nearly an entire block of Avenida Revolución. See the General Zaragoza Statute, commemorating Ignacio Zaragoza Seguín, a former general in the Mexican army, and see the Cuauhtemoc Monument, honoring a 16th-century Aztec ruler.

Other highlights of your tour include Jai Alai Fronton Palace, the Wax Museum (optional), the Tijuana Cultural Center, the Agua Caliente Race Track and the Bazar de Mexico.

After your tour, you'll be taken back to your San Diego hotel.
Kenny United States of ...
March 2016
I had heard different things about Tijuana, but my brother had been down a few years ago and said I should see it. I'm really glad I did. I decided to do a tour instead of walking across, because I heard that the wait times in the pedestrian line could take 2 hours to get through the border. Once again I'm glad I did. For starters Mike, the guide was great. Thanks Mike!! He has been doing tours for over 10 years, and has friends, connections, and a good handle on the how and why of Mexico and its people. The advantage of a tour verses the selfie, was hearing about the people and the history of Mexico on the way there. Also Mike will show you places in TJ you wont see on your own, as well as recomendatons on buying tacos and other things. We had about 2 hours on our own to shop and eat, which is enough for your basic tourist. So should you go to TJ??? If you have any intrest in coulture, and seeing the real Mexico for yourself, yes. If you like operating and exploring on your own, yes!!! If lots of people and a lot of noise bother you, not so much. But eather way if you go with this tour, your will be taken care of!!!! Dont miss the chance.
February 2016
Mike! Awesome tour guide This is the best way to visit Tijuana from California!
February 2016
Wasn't sure what to expect. Had heard lots of different stories about going to Tijuana. Our tour was fantastic. Michael our guide and bus driver was the best. Booked through Viator and scenic tours was the company they used. We were all very impressed.
January 2016
Mike was our amazing guide! He was personable, knowledgeable, and entertaining. He asked us questions to get to know us and catered the tour to our interests. Getting into TJ took 5min. Mike drove us around the city, explaining the different neighborhoods, history, and where it was safe to go or not. He encouraged us to stray off the beaten tourist path to see real Mexico and gave us the confidence to try it. Thankfully, that's what we did. We found the BEST tacos we've ever had for 7 pesos each at a random little shop, then a little bakery and picked up some yummy sweet bread. We loved walking through the streets and going into shops that the locals went to. It was a great experience and made us want to visit TJ again! We didn't feel unsafe once, even after dark. Mike was right, Tijuana is a safe place for tourists again. Highly recommended! In fact, we had such a great trip we didn't mind the 3hr trip back to San Diego 2hrs waiting in the bus at customs. So glad we didn't drive or trolley for this first trip to TJ.
CC United States of ...
November 2015
My tour to Tijuana was the best. My driver Mike was awesome and very knowledgeable. On my next visit to San Diego I will tour with Viator Also will recommend this company to anyone I know traveling in the San Diego area.
November 2015
This tour was the highlight of our trip to San Diego we really enjoyed the commentary by our tour guide, Mike. He was personable, informed and informative. We enjoyed meeting the individuals he has become friends with in Tijuana, including the children and the shopkeepers. Tijuana was very clean compared to the border towns south of Texas. The first sight we saw in Tijuana was a Costco which really surprised us. Thanks, Mike and Viator, for a most enjoyable day.
Craig D United Kingdom
October 2015
On phone customer service was a bit discourteous and poor, which initially made me a bit anxious about the trip. That said, I went along with it. And had a whale of a time. Great tour guide. Very knowledgeable and courteous. Nice option to hop over to Mexico if you're limited on time.
Shell Australia
October 2015
I loved this tour, our guide was amazing, he loved his job and was passionate about making this tour a fabulous tour and it was... Do it
September 2015
I came from Canada to celebrate my daughter Grade-12 completion. My daughter said I couldn't have been better, and we got true feel of the Mexican culture
August 2015
I really enjoyed this tour. Mike may well be the only tour guide left willing to take tourists from San Diego to Tijuana and I really appreciate both his dedication and enthusiasm. He is a genuinely kind person, and really wants people to have a good time on the trip. It is obvious he also genuinely cares about the people living in Tijuana and by bringing tourists there he is doing his part to help out as he can. This tour was really like no other tour I have been on. Mike is not out to charm anyone and does not mince words: he tells it like it is. He told us all about the problems Mexico is having, and Tijuana in particular. He talked about the drug gangs, the extreme poverty, the difficulty shopkeepers in Tijuana are having making a living both because there are so few tourists, and because of the low value of the peso. He not only talked about it, he showed us the seedy side of Tijuana. We drove past areas of pretty extreme poverty, and he took us on a short drive along several streets where call girls were everywhere. These girls were young and obviously in desperate circumstances. Several of us on the bus later talked about how just the few miles between Tijuana and San Diego separated these teenage girls from the life they would have led had they grown up in San Diego. These girls would be in high school and looking forward to lives full of great potential, rather than working as prostitutes in Tijuana. Later Mike showed us the hundreds of crosses people have put up along the Mexican border. Each cross represents someone who lost their life trying to make it into the US. The fence between the US and Mexico is getting ever higher, with more and more security. This means that attempts to get across will become increasingly desperate and the line of crosses will only continue to grow. Very sad. Without exception every person we interacted with in Tijuana was kind to us and we felt safe. The trip is a true learning experience and one I would highly recommend.
Advertisement
Advertisement