Explore the wildlife and scenic vistas of El Yunque, the island's most-famous rainforest and nature preserve, before cooling off with a refreshing waterfall swim, on this 6.5-hour Puerto Rico hiking trip from San Juan. Discover the diverse plant life that inhabits this semi-tropical ecosystem, including orchids, giant ferns, wildflowers and hardwood trees, before taking a rigorous hike to La Mina Falls, a picturesque site where you can cool off with a swim amidst the idyllic landscape. Your tour also includes a guide and round-trip transportation from San Juan.
Highlights
Hiking tour in El Yunque rainforest from San Juan
Learn about the diverse vegetation and wildlife from your knowledgeable guide
Enjoy a semi-athletic hike past waterfalls and tropical nature
Complimentary pickup and drop off from most San Juan hotels
Recent Photos of This Tour
El Yunque Rainforest Hiking from San Juan
What You Can Expect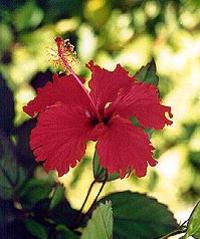 Lace up your walking shoes for a day of wildlife adventure and hiking in El Yunque, a rainforest that's home to more than 240 species of plants and animals. The day culminates with a hike to La Mina Falls, a scenic waterfall where you can cool off with a refreshing swim among the lush greenery.
Start your day with pickup between 8 and 9am from your hotel in San Juan. The tour then proceeds through the rugged landscape of Puerto Rico, climbing towards El Yunque rainforest, an area named for Yuquiyu, an Indian spirit that translates as "Forest of the Clouds." Take a chance to visit some of the park's most picturesque sights, including Yokahu Tower, for photo taking, and keep your eyes out for some of the park's numerous species of endangered plant and animal life.
Then proceed to the day's main hike to the glorious La Mina waterfall. This rigorous 35-minute walk, which winds its way through the beautiful forests of El Yunque, climaxes with a visit to this gorgeous waterfall where you can frolic in the cool waters and relax in this placid forest environment.
Your day of outdoor adventure concludes with a return trip to San Juan, arriving around 3:30pm.
June 2016
Tony was awesome. Not only was her very personable, but more importantly he was passionate about the information that he delivered. El Yunque and La Mina falls were breath-taking but I was most impressed with Tony!!!
May 2016
We had a small group and a great driver/guide which made this tour very worthwhile. The rainforest is beautiful and we had a good day to walk it.
April 2016
If you and #39;re ever in PR take this tour with Tony He is THE BEST! He and #39;s very well informed and his tour is amazing! Definitely a must tour when in PR

February 2016
Tony did a good job explaining everything we encountered during the tour and more. His knowledge and experience of living just outside El Yunque made the experience feel like you had an inside scoop. The trail you hike on is one of the common paths so it can get crowded depending on the the time of day.
January 2016
The trip was amazing. If you want to experience the bio-luminescent bay - this is your best option.
Make sure you pick a moonless night, preferably without clouds.
December 2015
Tony is a great tour guide. Highly recommend this tour if you're in San Juan!
November 2015
Loved it! Tony was a great source of information!

July 2015
Great tour! Prepare to get a little wet as it rains daily but it was refreshing in July. Our tour guide Ricky was awesome and very knowledgeable about the history and plant life.
July 2015
Our tour guide Nararyan was entertaining and knowledgable, and it was wonderful to walk along a stream to get to the waterfall. The waterfall swimming hole is crowded and chilly but still a great experience. There are also smaller pools along the way if you want to take a dip in a less crowded spot. I highly recommend the tour.
June 2015
Great tour! Great tour guide! Pretty sites and they pick you up at your hotel.
Advertisement
Advertisement