Discover Savannah's culinary charms on a 2.5-hour, small-group gourmet walking tour through the city's elegant historic district. Stroll cobblestone streets past mansions draped with Spanish moss, and pause for tastings at iconic restaurants and gourmet shops. Take a seat at Paula Deen's restaurant, The Lady and Sons, a local landmark for old-fashioned fare, and learn the history of your favorite dishes. The tour evokes a traditional southern menu that changes with the season: sip sweet peach tea or taste local honey, nibble classic pork barbecue or try handmade Savannah chocolates.
Highlights
Food walking tour of the Savannah Historic District

Learn about Savannah's history and culture and visit restaurants featured on the Food Network and Travel Channel

Enjoy tastings at 6 or 7 Savannah restaurants

Food samples may include southern pork BBQ and local honey

Visit The Lady and Sons, a famous local restaurant owned by Paula Deen

Small-group tour limited to 16 people for more personalized attention from your guide

What You Can Expect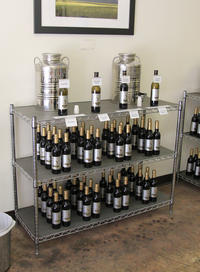 Meet your knowledgeable guide at Wright Square Cafe to begin your exploration of the famous restaurants and food shops in the Savannah Historic District. As you walk cobblestone streets among stately old houses and Spanish moss with your small group, learn about Savannah's tumultuous history and distinctive culture.

Along the way, visit 6 or 7 restaurants and gourmet shops, some of which have been featured on the Food Network and Travel Channel. Chat with the owners and sample local favorites that may include southern pork BBQ with dipping sauces, fresh breads, Georgia peach tea, local honey and handmade chocolates. Your tour will definitely include a dish at local institution The Lady and Sons, owned by Savannah resident Paula Deen.

All tastings are included and add up to a full meal. Working off the calories is no sweat since your tour will cover a total of 1.5 miles. Your 2.5-hour tour concludes back at Wright Square Cafe, making it easy to continue exploring the gourmet delights of the Savannah Historic District on your own.

July 2015
This was the highlight of our trip. Very informative, fun, and great food. Our whole family went together. It was entertaining for my three girls ages 15, 13, and 11. In fact, my 15 year old said it was awesome.
January 2014
This was a great tour. The guide was very personable and knowledgeable. Not only did we get to taste some great food at places we would never have found on our own, but learned a lot and had a great time. I highly recommend it.
August 2015
June 2015
Our tour guide (Ralph, I believe) was great! Very informative, honest and friendly!

May 2014
This tour was good but not great. However, there was significantly more history discussed on this tour than other food tours I have taken in the past.
June 2014
I think this tour needs some constructive criticism. The tour guide was a very affable gent and gave us many interesting facts about Savannah but I have been on other food tours and the food part of this tour was sorely lacking. I expect food tours to be designed to showcase regional specialties and the Lowcountry has many of those. I thought we might sample seafood, particularly shrimp and grits or crab, maybe even she crab soup. Savannah has its own honey company and instead of visiting a local business, we want to an olive oil and balsamic vinegar store - every town of any size has one of these stores so it was nothing special or specific to Savannah. Perhaps we could have had a dish that showcased okra or maybe some of the creole-cajun influences in the region. Instead we had a hamburger at one location and not a very good one and we went to an herb store. The highlight of the tour was Leopold's as it is a local and world class ice cream shop (although the portion size there was barely visible to the human eye). Paula Dean's was a major disappointment. No one from the restaurant talked to us or welcomed us and we got one small sample from the buffet. Other food tours we have been on have given us a normal portion of each item and highlighted the region they were located in. Also, many of the restaurant managers gave us a little talk about the food and how it is part of the food scene in their region. We experienced none of this on our Savannah Food Tour.
Advertisement
Advertisement