Interested in dinner and a show in Seattle? Look no further than this evening of entertainment plus a full-course gourmet meal at Teatro ZinZanni. The main event is part circus and part cabaret. It has been described as "the Kit Kat Klub on acid," a 3-hour whirlwind of international cirque, comedy and cabaret artists, served up with delicious food and drink. Think improv comedy, vaudeville revue, music, dance and sensuality rolled into a colorful format that is never quite the same from one evening to the next.
Highlights
The most unique and exciting cabaret show in Seattle!

Dine on a gourmet full-course meal while being entertained

Enjoy magic, comedy, acrobatics and much more!

Fast-pace show unfolds above, around and in front of you

Show takes place in a beautifully restored turn-of-the-century, hand-crafted tent

Performers and performances are always changing, so no show is ever the same

What You Can Expect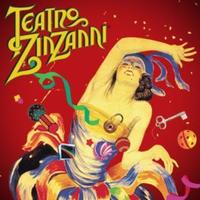 Don't expect a nightclub setting for this dinner and show in Seattle. It's inside a "spiegeltent." To house Teatro ZinZanni, two beautiful antique theaters were imported from Belgium and built in downtown Seattle. The European cabaret tents, also known as spiegeltents or mirror tents, were created in the early 1900s by renowned craftsman Willem Klessens. These warm, intimate circular theatres hosted dances, wine tastings, cabarets and celebrations in Europe for almost a century. There are currently about 100 of them in existence, and Seattle's Moulin Rouge is among the oldest in the Belgian collection.

This production of "Love, Chaos & Dinner" combines improv comedy, vaudeville revue, music and dance. The 3-hour performance has been described as "the hottest ticket in town." The fast-paced action happens above, around and even alongside the audience as they dine on a gourmet meal.
Itinerary
Sample Dinner Menu - each course of your meal is served at your table and service is completely intertwined with the show

First Course
Shrimp Samba -a fresh twist on the classic shrimp cocktail, served with mango jalapeno salsa

Second Course
Cream of roasted butternut squash soup - seasonal butternut squash is slowly roasted then blended beautifully with cream and topped with a dollop of coriander crème

Third Course
Salad carnival - crisp butter lettuce and Belgian endive salad tossed with hazelnut star anise dressing served with pickled red grapes, a tangy orange wedge and a slice of toasted baguette topped with fresh chevre sprinkled with fried bittersweet shallots

Fourth Course (choice of several main courses are always available)
Grilled flat iron peppercorn steak - seared to a medium rare perfection and served with Laphroaig scotch marinated butter button mushrooms, velvety mashed potatoes and crisp green beans

or

Grilled wild-caught salmon - rubbed with sumac and coriander and topped with dill-flecked cucumber yogurt dressing, served with citrus honey-glazed fennel and buttered noodles

or

Roasted carrot, leek and gruyere crostada - wrapped in a puff pastry and served with a cranberry-ginger-raisin chutney and green beans

Dessert
Chocolate sumapaz - decadent Peruvian chocolate surprise


Sample Matinee Menu - each course of your meal is served at your table and service is completely intertwined with the show

First Course
Chilled, roasted vegetable ratatouille tower
with saffron and fire-roasted tomato sauce

Second Course
Golden split pea soup garnished with lime crème

Third Course (choice of several main courses are always available)
Herb crusted Lamb Chop and petite Double R Ranch Kobe sirloin with smoked Gouda cream, mandarin-carrot-Yukon mash and seasonal vegetables

or

Wild caught Halibut with citrus-Peppadew butter served with fines herbes and yuzu sage cream sauce, roasted leek and Thai basil jasmine rice and seasonal vegetables

or

Roasted pumpkin and mascarpone ravioli topped with citrus herb cream and garnished with toasted almonds and parmesan cheese

Dessert
Passion fruit cheesecake and an orange almond petite sponge cake filled with chocolate rum butter cream

A full selection of wines, beers, spirits and soft drinks are available for purchase. Menu is subject to change.

June 2016
Clever and amazing! I will do this again!

June 2016
June 2016
This is an excellent dinner entertainment experience! A must do when in Seattle! The cast were fantastic and I could not stop laughing. Everyone was very talented and extremely entertaining. I highly recommend this dinner show to everyone!

June 2016
Incredible show! Very entertaining. Not for children.
June 2016
We went for my partners 70th birthday celebration. They gave us a great table we were with a young mother and her teenager son and she was called upon out of the audience so it was all great fun. The performers were world classed, the whole show was brilliant and entertaining. We were thrilled and I picked a wonderful venue for my chaps birthday.
December 2015
Great night! I would recommend this as a must see.
November 2015

November 2015
We had a FABULOUS time!!! Everything was over 5 STAR quality. The entire evening was so wonderful--performers, music, Band, 5 course dinner YUM, inter-action with the audience, humor, talent. We have never gone to this event before and will definitely go again and pass the word to all of our friends. Praise to all of you. What remarkable, unique TALENT!!!!! See you again!!
September 2015
Excellent show. Great performances. Good food.
BRIAN S USA
September 2015
This show is a knockout. Humor, trapeze, acrobats-you get it all. And it is great fun. As good or better than broad way in a very intimate setting. This show lasts four hours so you definitely get your monies worth. Food is good but not great. But you will remember the show for a long time afterwards! The various actors are fantastic.
Advertisement
Advertisement