Viewing All 13 Photos
Certified photos by travelers like you. What's this?

May 2016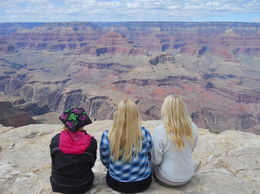 Cindy, Emily and Katie Prescott Incredible moment enjoying the unbelievable greatness of this place.

November 2015

My wife and others take in the beauty
October 2015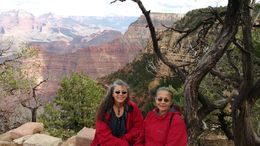 Debbie Herscek and LaVerne Cutrone posing at Grand Canyon on an unforgettable road trip organized by Viator. The Grand CAnyon shuttle is FANTASTIC. The railway ride is disappointing.
October 2015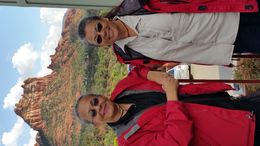 This is LaVerne M. Cutrone and her sister Deborah Hercsek posing on the patio of the Range Grille in Sedona Uptown restaurant. A fabulous place to eat. Great service. Great food.
Cant go wrong eating here. The shuttle with Kristen, our driver, educator, was a 10!
The train ride was disappointing.
November 2014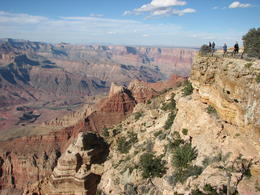 Grand Canyon - view from scenic point on Rim Trail
Advertisement
Advertisement