147 Reviews
Location:

Seoul, South Korea

Duration:

Varies
On this tour of the Korean Demilitarized Zone from Seoul, feel the reality of Korea's turbulent history as you explore the line that divides North Korea and South Korea. Travel by comfortable coach and learn fascinating history from your expert guide about the role this zone played in the Cold War and the Korean War, and how it now stands as a symbol of both division and unification. Sites you'll visit include Imjingak Park, the Freedom Bridge, the 3rd Infiltration Tunnel and the DMZ exhibition hall.
Highlights
Korean Demilitarized Zone (DMZ) tour from Seoul
Explore the front lines of the North Korea-South Korea border with your expert guide
Discover the symbol of this zone, representing both division and unification

Observe North Korea through binoculars atop the Dora Observatory
Learn about the tumultuous history of the country as you visit Imjingak Park, the Freedom Bridge, the 3rd Infiltration Tunnel and the DMZ exhibition hall
Choose from several tour options

Recent Photos of This Tour
DMZ Past and Present: Korean Demilitarized Zone Tour from Seoul
What You Can Expect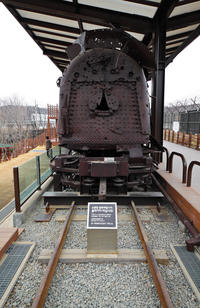 After pickup from your Seoul hotel at your selected departure time, you will be taken by comfortable coach to the Korean Demilitarized Zone (DMZ), a strip of land splitting North and South Korea, becoming one of the tensest fronts during the Cold War and the Korean War.

Stop first in Imjingak, a park located in the banks of Imjin River where you'll see artillery and war artifacts that were used during the Korean conflict. Proceed to Freedom Bridge, crossed by nearly 13,000 Korean POWs on their return back to freedom. As you explore by foot, learn from your guide about the powerful significance of this bridge.

Re-board the coach and head to the 3rd Infiltration Tunnel, located beneath the border of North Korea and South Korea. Here, learn about the role of these tunnels, which are believed to have been planned as a military invasion route by North Korea. See where the South Koreans have blocked the actual Military Demarcation Line with concrete barricades.

Continue to the DMZ exhibition hall to browse photographs and war artifacts. This hall now stands as a symbol of peace – an attempt to mend the damages wrought by Korea's history.

You'll then be taken to the Dora Observatory, where you can use binoculars to scope out North Korea. Listen to your guide explain the lifestyle across the river as you observe the village of Kijongdong.

Next, head to Dorasan Station, a historic and symbolic spot that marks both the division and a gateway of exchanges between the north and the south. Proceed to the Unification Village to observe the daily life of this small farming community, which specialized in creating soybean milk, traditional soy sauce and corn goods.

If you choose the morning tour or afternoon tour only, you'll end back in Seoul at City Hall. If you choose the morning tour with lunch, you'll stop first at a local restaurant for lunch.

If you choose the full-day tour, you'll enjoy lunch and then head to Insadong Antique Market, which was once the largest market for antiques and artworks in Korea. Browse the various shops, peruse crafts and bargain for that perfect souvenir with the help of your guide. Your tour will end here.
January 2016
Very well planned. Our guide Michelle was very engaging, animated and very personable. She shared her personal perspective of N. Korea which made the drive to the DMZ zone interesting. She kept us abreast of what we were going to see and how much time we would have. Highly recommend. Best part of our trip to Seoul.
January 2016
It was a great learning experience.
Because of a miscommunication the confirmation email from the tour company was dumped into my Spam folder in my email, and we were advised also by the hotel officer that nobody from the tour came at the agreed time, we missed the hotel pick-up. However, Sunny and Erica were very gracious and asked us to meet them at another pick-up point, and they paid for the taxi fare.
On our way to Imjingak and DMZ, our tour guide, Erica, kept reminding us of important details so that we don't run into problems while visiting DMZ, such was when not to take photos because we will be in a military facility, the steep slope going to the tunnel so that we can gauge if we are healthy/fit enough to be able to go up and down the tunnel, to stay with the group so that we don't get lost since it is peak season of the tour, etc.
The way Erica provides information about the tour, the history of the Korean War, etc. is very inspiring and moving. I can sense in her the national pride of being able to fully recover and develop into a rich nation from being a totally poor and devastated post-war country, and the hopefulness for a reunification. It made me respect South Korea and its people even more.
When we got to the observation platform overlooking the demarcation line/Korean border and North Korea, my friend told me that some of the tour guides from the other tour groups simply pointed the tourists to the huge billboard and asked them to read the labels of the interesting spots, and them left them on their own. Our tour guide, Erica, however, took time to point and explain to us the interesting things we can see where is the flag pole, where is North Korea, where is the Kaesong Industrial Park, etc..
Overall, we were taken care of very well and Erica provided a very good learning time to us.

November 2015
This tour was excellent. The tour guide, Sunny, was very helpful, knowledgable, and kept us entertained on the bus ride. The sites we got to see were very interesting, and it was a surreal experience actually seeing a North Korean town from the observatory. The only thing that I didn't like was the stop at a duty free shop on the way back we were there for quite some time and most people were not interested in buying anything. Overall a small complaint out of a very interesting and worthwhile experience.
November 2015
Our tour guide Sunny was great, and make trip very enjoyable!

November 2015
Excellent tour. Our tour guide Rebecca was fantastic and very knowledgeable. Best tour we took on our entire trip to Asia. A must see.
November 2015
A very educating tour. Our tour guide was very knowledgeable, energetic and friendly. It was amazing to see it in person instead of on TV. At the end of the tour, we had lunch with our guide and she answered all the questions we had over a fine Korean meal.
October 2015
A very well organised tour, with meaningful comments and interaction by our tour guide.
August 2015
Very good. Excellent guide, informative and we'll organised.
July 2015
Great tour we learned a lot about the history of Korea past and present.
June 2015
Excellent trip. Picked up from our hotel in Seoul and had a very informative and interesting tour with a very enthusiastic and knowledgeable guide. Well recommended.
Advertisement
Advertisement