Tour code:
3443DAYSEVILLE
Submerge yourself in the stunning sights of Seville, Cordoba and Granada on a 3-night tour of Andalucía's historical and cultural highlights. Enjoy comfortable and conveniently located 3- or 4-star hotels in each city and engage in authentic cultural experiences with a knowledgeable guide. Start in the sparkling city of Seville to discover the impressive Royal Alcazar Palace and see a fiery flamenco show; immerse yourself in the opulent majesty of Granada's Alhambra Palace; and marvel at the incredible interior of Cordoba's Mezquita, an architectural amalgamation, on an informative walking tour. Upgrade to enjoy return transport back to Seville on the final day of the tour.
Highlights
3-night Andalucia tour from Seville to Cordoba with 3- or 4-star hotel accommodation
Spend a day and a night in three of Andalucia's most interesting cities
Enjoy sightseeing tours of Seville, Granada and Cordoba as well as cultural experiences such as a flamenco show
Visit UNESCO world heritage sites including Seville's Royal Alcazar Palace and the Alhambra in Granada
Explore Cordoba Synagogue and the Mezquita, the city's famous cathedral-mosque
Upgrade to include transport from Cordoba to Seville at the end of the tour
What You Can Expect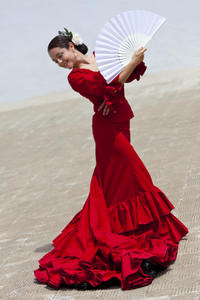 Explore the astounding area of Andalucía, home to magnificent Moorish history, feisty flamenco, traditional tapas and year-round sunshine, on this cultural 3-night excursion. Discover the architectural and artistic highlights of Seville, Cordoba and Granada with an insightful and informative guide; see the colossal Seville Cathedral and stroll the gorgeous gardens of Royal Alcazar Palace; choose from a serene afternoon at Granada's ambient Arabian baths or wander the city by night and enjoy a selection of specialty tapas; and discover Cordoba's eclectic cultural scene during visits to synagogues, mosques and magnificent Moorish palaces.
Choose from 3- or 4-star accommodation in each city and upgrade to return to Seville from Cordoba on the final day of the trip. Entrance fees to attractions, accommodation costs and transportation is all included in the price of this tour.
Itinerary
Day 1: Seville
Start your 3-night tour with a pickup from either Seville Airport or Santa Justa or San Bernardo train stations to your Seville hotel. Drop your bags at your hotel, and then head out on a walking tour of the Andalucian capital. Discover the charming medieval lanes and secluded piazzas in the neighborhood of Santa Cruz, and then visit Seville's UNESCO World Heritage-listed Royal Alcazar Palace (Reales Alcázares) to learn about its history and former life as a Moorish fort.

Head inside another of Seville's UNESCO-listed sites — Seville Cathedral (Cathedral of Saint Mary of the See) — and admire its opulent Gothic architecture that showcases the city's 13th-century wealth. After exploring with your guide, walk up the cathedral's 343-foot (100-meter) Giralda Tower to take in panoramic views from the top. Learn how the bell tower was built to emulate a Moroccan minaret and has since become the symbol of Seville.

Your tour finishes after leaving the cathedral, so use your free time in the afternoon to enjoy lunch (own expense), shop or sightsee independently. In the evening, leave your hotel by coach and head out to see a flamenco show in town. Seville is recognized as the birthplace of the fiery flamenco dance, so where better to see a show? Travel to Baile Flamenco Museum to watch a 1.5-hour traditional flamenco show with tapas and a drink, and watch some of Seville's finest flamenco dancers perform on the dance floor in front of you. After the show finishes, make your own way back to your hotel.

Overnight: 3- Hotel América Sevilla, 3-star Hotel Derby, 4-star Hotel Petit Palace Santa Cruz hotel or similar in central Seville

Day 2: Seville – Granada
Leave your Seville hotel and travel east to Granada by train or coach. After roughly two hours arrive in the historical Andalucian city framed by the stunning mountain range of Sierra Nevada. Drop your bags at your hotel, and then head out for your first stop, the Alhambra: Granada's UNESCO-listed stunner. Head inside the hill-top palace complex with your guide, and discover its highlights on a skip-the-line walking tour.

After making your way past the long entrance lines, visit the oldest part of the Alhambra, Alcazaba Fortress, with its myriad of ramparts and towers. Admire the views, and then continue to the Nasrid Palaces to marvel at the elaborate public rooms and intriguing Islamic art of the old Moorish buildings. From the palaces, stroll outside to Generalife Gardens and check out where the Moorish kings of bygone days once relaxed amid terraces of colorful flowers.

Finish your Alhambra tour with a hotel drop-off, and enjoy free time in the afternoon for lunch (own expense) or to explore independently. Later in the day, you have the choice of a visit to Granada's Arabian baths — Hammam Al Andalus — or an evening walking tour of the city with tapas for dinner.

If you choose the Arabian baths option, relax at leisure in the bath's seven different pools, all beautifully adorned with glistening tiles. Alternatively, meet your guide in Plaza Nueva in the early evening for a 2.5-hour walking tour around the Albaicin neighborhood. Learn about the city's Moorish past and see historical landmarks such as Royal Chancery of Granada and the Church of San José. In between sightseeing, visit four of Granada's top tapas bars to feast on small-plate specialties. Enjoy one drink (house wine, draught beer or a soft drink) in each bar. Both options do not include hotel pickup or drop-off.

Overnight: 3-star Hotel Maciá Monasterio De Los Basilios, 4-star Hotel Macià Real de la Alhambra or similar in central Granada

Day 3: Granada – Cordoba
From your Granada hotel leave the city by train or coach as you travel northwest to Cordoba. After roughly 2.5 hours of traveling, arrive in the ancient Moorish city, drop your bags at your hotel, and then head out on a walking tour.

Visit the Alcázar de los Reyes Cristianos, a site also known as the Palace of the Christian Kings, that was built in the 14th century. Walk through the inside of the palace and see Arabian baths, Roman mosaics and a sarcophagus of marble that dates to the 3rd century.

After exploring the Alcázar, stroll to Cordoba Synagogue, nestled in the heart of the city's Jewish quarter. Head inside to admire its ornate interiors and learn about Cordoba's Jewish community that formed part of the city's cultural mix from the 2nd century onwards.

The final highlight of your walking tour is the magnificent Mezquita, a cathedral converted from an original mosque when the Christians conquered Cordoba in the 13th century. Modifications took place more than two centuries later, so the building's original Gothic style is combined with Baroque and Renaissance elements, resulting in an interior that's incredible to behold.

After spend the rest of your day at leisure, perhaps take a stroll down Calleja de las Flores, a sun-dappled alleyway speckled with colorful flowers, or check out the lively tapas bars and bodegas (wine bars) that spill out onto the streets.

Overnight: 3-star Hotel Eurostars Maimonides, 4-star Hotel Macià Alfaros or similar in central Cordoba

Day 4: Cordoba or Cordoba – Seville
Check out of your hotel in the late morning. You can choose to finish your 3-night tour in Cordoba, or upgrade to include a transfer back to Seville. If you select the upgrade, simply leave your Cordoba hotel by coach at a prearranged time and travel back to central Seville, finishing your trip in the late afternoon.
November 2015
We were able to see highlights of Seville, Granada and Cordoba without worrying about transportation or hotels. Ask for a detailed schedule before you book. We arrived back at the hotel late at night and then had an early morning pick up each day. This worked for us but it was exhausting. Also the pick ups and drop offs were not always consistent with the description.
August 2015
It was nice especially Granada, we didn't enjoy Cordoba as much.
February 2015
The overall tour itinerary was good and satisfying. The sights are good and the tour is well worth it..sights and food were awesome.
The agencies in Granada and Cordoba were very good, but the agency in Seville was poor. Firstly, when we e-mailed called to confirm our pick up from the train station at Seville, there was no response. Then we called from Madrid and there was no English speaker at their end (for an English only tour); we got a local person to speak and confirm that someone will be there to pick us up. When we actually reached the station, there was no one...we called the contact number on the tour voucher, and they told us they were in Granada, and we should call Seville (no move to help us). Finally we called the Seville number they gave, and somehow managed to be assured that someone had been sent. So over 45 minutes after arrival our driver turned up. The hotel...while it was a Best Western, the rooms were really tiny, and there was no room at all in the bathroom especially on the WC....I am relatively short at 5'8"...I wonder how a 6 foot tall person would manage. The day guide was good but the evening guide was very ordinary...she also did not give us clear directions for next day's pick up...same lady accompanied us to Granada. At the Al Hambra, while there were English only and English+Spanish tours, she put the rest of our group on the English tour and put us on the combo tour which is boring since half the time you don't know what is going on...when we protested she told us to take it or leave it. She did not drop our bags in the hotel in Granada on the way out, and did not give us clear directions for evening pick up or any contact number or even hotel name..she was more interested in taking bookings for an evening walking tour after the Al Hambra. Somehow we avoided being stranded by pestering her for details. In contrast, the agencies in Granada and Cordoba were perfect and so were the hotels...so we ended the tour on a high!
May 2015
The SIGHTS of this three day excursion are fabulous.
Arriving in Sevilleunorganized, no itinerary given, very spotty at bestthe Seville Office really needs to tighten up their business approach I think. It was confusing and annoying to NOT BE PICKED UP FOR OUR EXCURSIONS !!!! It left me unsettled and somewhat annoyed. Heading to Granada, the tour guide was lovely yet was also a bit tentative about all the comings and goings. Felt like a bit of the Seville Residue lingered :-/. As we approached Granada and then connected with our Granada TOUR Folks.things turned around!!!! The Granada STAFF were stellar, well organized, friendly and attentive. I highly recommend that Tour Group for Granada. Moving on to Cordobaagain ran into DISORGANIZATION, UNCLEAR DIRECTIONS, TOUR WAS TOO BIGthey kept adding people on to the tourso it got bigger and bigger. The accommodations in Cordoba were well positioned in the old city! Great buffet breakfast! NO where near the quality of the Granada STAFF. Overall, the Seville portion needs work and the providing of transportation to and from hotel should be included !!!!!!!! Suzanne
July 2014
Granada is No.1 of the highlight of the tour. The hotel is good. The tour guide is very nice and speaks English very well. His name is Victor. The Flamence show in Seville is another highlight. The hotel in Seville is not in the walking distance from the town. We have to take taxi back to hotel after the Flamenco show. The guide tours in Seville and Cordoba were Spainish and English combined. The Spainish is most used by the tour guides.
December 2014
I would not recommend this tour as the local operators were not helpful in sharing the details of our itinerary. First of all, we do not know that this is not an escorted tour. So we were caught by surprise when the local guide told us that he does not know the details of our evening tour after the Seville cathedral. We had to find our way to the local tour operator and find out exactly what time and where is our next tour. The next few days were the same. The local tour operator did not tell us where is our hotel and when quizzed by the tour guides, they were equally surprised that we were not aware which hotel we are staying. There were also conflicting information, the tour details from Viator stated we will travel by train but we that was not the case from Seville to Granada. We had to find our way to and catch cabs from hotels to the local tour agencies in order to make it to the tour on time. Bad planning by the local agencies. Anyway, I think Viator needs to be responsible for some of these issues as well as the tour details did not highlight that this is not an escorted tour. If I had known that I need to manage my luggage and find my way to the local agencies only to be confused by them, I would not have taken this 3-day tour. It have been much better for me to plan my own day tours. I hope Viator can work on this to prevent others from learning the hard way.
December 2014
The tour guides were excellent, but we could have had them all the same had we done day tours based in Seville and would have saved tons of money. The four star hotels provided were the very bottom of the line. Very disappointed. For the rest of our vacation we used 4 star hotels everywhwere else, including Seville on our way back, and they were all so much better. We booked this tour because we thought it would make things easier for us and more hassle free. Turns out even transportation between cities could have been done by us just the same "cause the only thing the agency did for us was buy the train tickets and have somebody pick us up to and from the station. Coordination was horrible, when we were in Granada nobody seemed to know how things were gonna work with us, who were the only ones in the tour who would not be going back to Seville. Would definitelly NOT recommend this tour for this money at these hotels and with nothing that would make it worth paying so much more money.
June 2014
While the staff were mostly friendly they weren't particularly helpful. We experienced a huge lack of communication. It was unclear where we were supposed to be, who we were supposed to meet or even what time we should be there. Each individual element of tour was fine, the bits in between dreadful.
Advertisement
Advertisement