This action-packed tour from Siena takes you to three extraordinary spots in Emilia Romagna: Museo Ferrari, a Modena balsamic vinegar estate and Parmigiano-Reggiano Cheese Factory. Tour the Ferrari Museum and learn everything there is to know about one of the world's coolest cars. Then test drive a Ferrari or Lamborghini for 10 or 20 minutes by upgrading. Then try some lauded balsamic vinegar and Parmigiano-Reggiano cheese.
Highlights
Day trip to the Emilia Romagna region from Siena
Explore Museo Ferrari in Maranello and visit its Ferrari simulator designed by Renzo Piano
Upgrade to include a 10-minute or 20-minute Ferrari or Lamborghini test drive, if you wish
Visit a Modena balsamic vinegar estate and try samples of the much-loved sweet vinegar
Enjoy a 3-course lunch featuring high quality local produce
Spend your afternoon on a tour of the Parmigiano-Reggiano Cheese Factory in Modena
Recent Photos of This Tour
What You Can Expect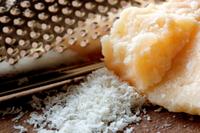 After meeting your guide in the center of Siena, hop in the comfortable coach and drive north through Tuscany to the Emilia Romagna region. In Maranello, pull up to Museo Ferrari, a museum dedicated to everyone's favorite sports car. Learn about the history of Ferrari and take in the excellent exhibition on the automobile. Watch a short film about the car.
Then head inside the Galleria del Vento, a Renzo Piano-designed wind tunnel that is a Ferrari-driving simulator. Learn here about the aerodynamics of Ferraris and how they are tested. And for the ultimate experience, upgrade the tour so that you can have the opportunity to test drive for 10 or 20 minutes an actual Ferrari or a Lamborghini. Jump in the driver's seat and with an instructor by your side, put the pedal to the metal and cruise around a race track.
When the tour is finished, hop back in the coach and head to the nearby balsamic vinegar producer to learn about the history of balsamic vinegar production in the region and see how it is made. The dark and slightly sweet vinegar is made from non-fermented grape pressings and then aged in a kegs. Tour the estate and then, of course, sample some of the vinegars and even purchase a bottle or two.
The next stop is lunch where you'll be able to indulge in some local specialties from the region: prosciutto, cheese, mortadella and more balsamic vinegar. And then it's on to a Parmigiano-Reggiano Cheese Factory in Modena. This cheese workshop, producing some of the best Parmigiano-Reggiano in the world, is a great place to spend some time. Learn about how it's made and aged and then try some of the cheese itself and learn how it tastes and feels differently based on how long it has been aged.
Hop back on the coach for the journey back to Siena.
August 2015
More than what we expected. Everything was just wonderful!
March 2015
August 2013
We departed Florence for Siena and joined the trip there thinking that Siena should be the start point but to our surprise, we needed to travel back to Florence to join the big group. This was not stated in the itinerary and we have to spend 2 extra hours on traveling to and from Siena. This piece of information should be stated and if we knew that, we would have joined the trip in Florence. The trip is good especially the experience of being the passenger of Ferrari drive. Time control can be improved so that the trip can be ended on time, ours is 1.5 hour late.
October 2013
We were very excited to take this tour. On our designated day and time provided, we got up super early to take the train to Siena where our tour was booked. We went to the location provided and waited. After a half hour we had to ask strangers to use their cell phones to call. We were instructed we were in the right place and someone would be collecting us. Needless to say, after several more phone calls, and 2 1/2 hours of our day wasted, the tour had left Siena at 7 a.m. and not 7:40 as instructed. Not only that, the location instructions we were provided were for leaving from Florence, not Siena. Our day was pretty much shot to hell because of it. The gal we spoke to pretty much said that it was our fault we were at the wrong place and were we just out of luck.
Later on, we made one last call to them. We were then told that they would accept responsibility for the mix up and they would rebook us. Fortunately we were in Tuscany for a few more days and were able to accept their rebooking.
Once we actually got on the bus, we had a good time. Elio was a fantastic guide, and there was only the three of us on the trip. We did enjoy it, and would recommend it. There was interesting information provided. The balsamic aspect was amazing. I would just recommend that call the day before to make sure THEY have given the correct information on where to meet.
July 2014
This wasn't our best experience. This tour includes several hours of driving, and whereas the countryside is lovely, enough is enough... You spend just a short time at the balsamic vinegar facility, and just a few minutes at the cheese factory! I guess if you really like seeing the Ferrari museum (which was good) and taking the test drive it would be fine, but otherwise this tour was a waste of an entire day.
Advertisement
Advertisement