10 Reviews
Location:

Siena, Italy

Duration:

5 hours

(approx.)
Explore Montalcino, the home of Brunello di Montalcino wine, on a half-day trip from Siena, and visit Abbazia di Sant'Antimo, too! Discover Montalcino's medieval history from a guide, and then enjoy free time in the town to soak up the views and shop for wine. Visit the Romanesque church, Abbazia di Sant'Antimo, and then tour the vineyard and relax in a local winery, sampling a variety of Tuscan wines as well as the famous Brunello.
Highlights
Half-day trip to Montalcino and Abbazia di Sant'Antimo from Siena
Travel through the UNESCO-listed Val d'Orcia region to the hill town of Montalcino
Enjoy free time in Montalcino to soak up the views and visit the wine shops, if you wish
Visit Abbazia di Sant'Antimo, a Romanesque abbey with stunning Travertine sculptures
Sample wines on a Tuscan winery tour and try the world-renowned Brunello di Montalcino

What You Can Expect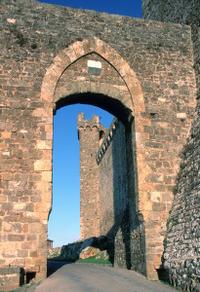 Leave central Siena and travel with your guide to the beautiful Val d'Orcia region in the Tuscan countryside – a UNESCO World Heritage Site. Prime winemaking territory as well as a beauty spot, the region is home to the medieval hill town of Montalcino where one of the world's greatest red wines is produced – Brunello di Montalcino.

Hear the history of Montalcino as you travel, learning about its rich wine, and then stop in the town to enjoy roughly one hour of free time. Its enoteche (wine shops with bars) are unrivaled in Tuscany, so, if you're hoping to buy wine to take home, then this is the place to do it. Alternatively, the town's views are equally divine, so perhaps pay a visit to its 14th-century Fortezza; entry is at your own expense, but once inside you can climb the ramparts and soak up vistas of the emerald fields that abound. It even has its own enoteca, too.

Meet your guide at the pre-arranged time and travel the short distance to Abbazia di Sant'Antimo – a resplendent Romanesque church, built with local Travertine stone. Set in a gloriously secluded valley, the abbey would have once been a must-visit spot for Christian pilgrims following the Via Francigena – a road that (supposedly) linked Rome to Canterbury in England.

Head inside with your guide to marvel at the abbey's 15th-century frescoes and the stone animal sculptures that adorn the pillars. Admire the sunlight streaming in through the open windows, bathing the altar in an ethereal glow, and – if you're lucky when you visit – you might get to hear some Gregorian chanting by the resident monks.

Hop back aboard your coach and travel to a nearby winery to wind your tour up on a high note, sampling Brunello di Montalcino, plus other selected Tuscan wines. Tour the cellars and vineyards, learning about the sangiovese grapes that are grown in the area, and then sit down for a wine-tasting session with your guide.

Travel back to Siena in the early evening, finishing your tour back at the start point.
June 2014
Such a fantastic afternoon!! Our guide, Marianna was wonderful - and Brunello Wine Tasting was just fantastic! Beautiful setting; a lovely hospitable and fun host in Paulo, whose English was wonderful; and with a setting to die for........The abbey at Sant'Antimo was just beautiful in fabulous surroundings; and Montalcino picture postcard! The only negative for me would be that half an hour isn't really enough time to visit Montalcino........but all in all a hugely enjoyable afternoon; where we met some wonderful people, who will surely remain friends!! x
December 2013
The tour started in Sienna, which gave us the chance to explore the city, which was absolutely wonderful. Our guide picked us up. He was a wonderful man, who knew a lot about the region and shared lots of stories about Sienna and Florence history. We stopped along the way and had lots of photo opportunities. After some driving we got to Abbadia Ardegna, the winery where we walked around the factory and some vineyards. The absolute highlight was the owner of the winery, Mr. Mario. A vivacious and passionate about wine, 80 something year old man who has been working there for the majority of his life. He only speaks Italian, but whether you understand the language or not, you can still understand his passion for his winery and his Brunello de Montalcino wines! Otherwise the guide translates everything perfectly well into English. We tried several wines, which were delicious! After the wine tasting we drove on to Sant'Antimo which is a beautiful abbey. The architecture is sobre and gives space to reflect. On the ride back to Sienna all of us fell asleep in the car. I guess the wine tasting did it's work properly!
Thanks for a very wonderful and unforgettable day! The price and quality are a definite 5 star for us!
December 2013
October 2015
Good tour, especially the visit to Abbazia di Sant'Antimo.
October 2015
A nice trip, to two scenic spots. Most of the trip time was taken up with the wine-tasting: five wines and then grappa to wash it down. Unguided time of an hour in Montalcino more time would have been appreciated, and 45 minutes at the abbey Abbazia di Sant'Antimo, where 20 minutes was more than enough. But still, a nice inexpensive excursion to 3 interesting places in an afternoon 2-8 pm .
May 2015
Good tour overall.
Abbey was interesting but would be better if we had been there for the chants- they could sequence the tour to ensure that.
cons- No guided tour of Montalcino- bus dropped us off for an hour on our own
November 2014
A very nice afternoon! Really wanted to get to the Abbazia di Sant'Antimo, but Montalcino is also a favorite of mine. Despite a rainy day, I really enjoyed this tour. Only suggestion is a little more time in Montalcino.
December 2013
Beautiful ride through the countryside. Be prepared for twisty roads! The visit to the winery with wine-tasting was superb!
September 2015
The tour was good, but somehow the description or the itinerary on viator is kind of misleading. The tour started with wine tasting and we spent approximately 1 hr 15 min at the winery. Consequently only 15 minutes were given at the abbey and around 40 minutes in montalchino. So it was a bit disappointing that the emphasis was more on wine tasting and less on sightseeing. Montalchino and abbey tours were not guided. Both places deserve a bit more time to look around and enjoy the views. Actually checked the tour description of the local tour operator and there it is advertised as a wine tasting tour with stops at montalchino and the abbey. So, Viator, please modify your description.
May 2015
Beautiful scenery!! Great guide but....we were combined with a Brazilian group not supposed to be and their guide talked all the time and our guide had trouble getting a chance to talk. Also the medieval town had no bathrooms or restaurants open. Wine tasting was ok but we did not see much of the winery. I think the trip had a problem because the Brazilian group dominated everything.
Advertisement
Advertisement