Get lost in the wild with your choice of three park admissions – Singapore Zoo, Night Safari or River Safari – and experience the best of Singapore's natural attractions. Explore more than eight habitats at Asia's only river-themed wildlife park, catch sight of the famed orangutan at the zoo or embark on an after-dark wildlife adventure! Enjoy complimentary round-trip transfers from your hotel to Suntec City, with hourly departures aboard the comfortable Monster Rhino coach. Then take your time touring at your own pace – fun for the whole family!
Highlights
Admission ticket to your choice of three Singapore wildlife parks
Select entry to Singapore Zoo, Night Safari or River Safari
Observe pygmy hippos, cheetahs and orangutans roaming in naturalistic environments (if Singapore Zoo option selected)
Watch flying foxes and other nocturnal creatures in the night jungle (if Singapore Night Safari option selected)
Explore eight of the world's freshwater river habitats and observe giant pandas (if River Safari option selected)
Travel by air-conditioned Monster Rhino coach to and from the park
What You Can Expect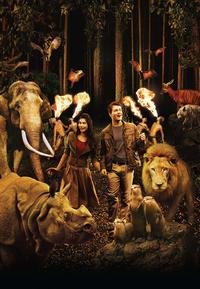 Choose from three fabulous wildlife parks in Singapore, and take your family for a wild ride! You'll be picked up from your hotel and transferred to Safari Gate at Suntec City Mall. Enjoy shopping for souvenirs before hopping on the express Monster Rhino coach, which departs hourly and takes you directly to the parks.
While aboard the themed coach, sit back and enjoy a video preview about the parks during your comfy 45-minute ride. With luxurious theater seating, you'll enjoy great views along the way.
Explore your selected park at your own pace and end your day or night tour on your own time. When you are ready to leave, check in at the Safari Gate counter at the park entrance and you'll be transferred back to Suntec City.
Please see descriptions of each wildlife park in Itinerary below.
Itinerary
Option 1: Singapore Zoo (open 8:30am-6pm)

Singapore Zoo, one of the world's top zoological parks, is a nine-time winner of the Best Leisure Attraction Experience award by the Singapore Tourism Board. Travel aboard a guided tram or explore on foot at your own leisurely pace around the 64-acre (26-hectare) open zoo, a wildlife haven for more than 300 species of birds, reptiles and mammals.

Nestled within the lush Mandai rainforest that stretches into the Upper Seletar Reservoir, the Singapore Zoo offers an innovative approach to animal keeping where wildlife roams freely in open and naturalistic habitats with very few cages. Features like streams, rock walls and other natural landscapes are used to separate the animals, including some rare and endangered species. Keep an eye out for giraffes, underwater galleries of otters, pygmy hippos and giant estuarine crocodiles from special viewing platforms. Watch from glass observatories as predatory cheetahs and lions roam Wild Africa's savannah grasslands along with zebras and rhinos.

Walk-through exhibits bring you face to face in more intimate encounters. You'll have kangaroos eating from your palm at the Australian Outback and see flying foxes soar in the Fragile Forest. Learn about the world's most successful orangutan-breeding program and see the largest social colony of these highly intelligent primates outside of their disappearing tropical rainforest. Watch the orangutans swing from vines and branches, and don't miss a chance to photograph their antics.

At Singapore Zoo, you'll find nature-inspired souvenirs at two gift shops and plenty of dining options (own expense).
Option 2: Singapore Night Safari (open 7:30pm -12am)

Night Safari, the world's first safari park for nocturnal animals, is a 10-time winner of the Best Attraction category awarded by the Singapore Tourism Board. This after-dark wildlife adventure offers the unique experience of viewing 2,500 animals in their naturalistic, nocturnal habitats.

Experience the thrill of traveling through the tropical night jungle after dusk aboard a guided open tram that takes you across seven of the world's geographical zones, from the rugged Himalayan Foothills to the swampy banks of the Asian Riverine Forest. Your tram guide will share fascinating facts about the animals and habitats as you roam through 98 acres (40 hectares) of secondary jungle enhanced by subtle moon-glow lighting.

Then, explore several walking trails for a chance to see more night creatures at closer quarters. You'll weave through habitats specially designed to replicate the natural environment, from the Southeast Asian rainforest to the Indian subcontinent. Stroll through two giant aviaries where Malayan flying foxes and giant flying squirrels soar close by. Watch beautiful leopards from a glass observatory and look for fishing cats as they engage in their nightly riverside hunt. Go on walkabout into the outback to discover native wallabies!

Enjoy performances by a talented troupe of tribal warriors with their fiery stunts in the Thumbuakar Performance and don't miss the highly entertaining and interactive 20-minute Creatures of the Night Show, which highlights the natural abilities of some of the most fascinating nocturnal animals.

Night Safari offers unique shopping as well as dining, from gourmet fast food to popular local delicacies served in a traditional village ambiance (own expense).

Option 3: Singapore River Safari (open 9am - 6pm)

Explore the world's most iconic rivers at the 30-acre (12-hectare) River Safari, including more than eight river habitats. River Safari is home to 5,000 animals that represent 300 animal species, from the manatees of the Amazon Flooded Forest to the giant pandas of the Yangtze River.

Chance a rare encounter with these magnificent creatures, including 42 endangered species, as you meander through the park. See the critically endangered Mekong giant catfish in one of the world's largest freshwater aquariums, and look for giant river otters, the Chinese giant salamander and the giant freshwater stingray along the way. With the pristine Upper Seletar Reservoir as your backdrop, you'll learn about the ecosystems, unique cultures and biodiversity of the Mississippi, Congo, Nile, Ganges and Murray rivers, and enjoy the unique sights and sounds of each river zone.

Visit the Yangtze River zone's Giant Panda Forest to see the largest panda exhibit in Southeast Asia. Observe Kai Kai and Jia Jia as they eat, play and sleep in a simulation of their natural habitat amid lush plants, boulders and water features. Tour the Squirrel Monkey Forest to find these short-furred primates swinging from the trees, or travel by boat on the Amazon River Quest, keeping a lookout for the jaguar, Brazilian tapir, capybara, giant anteater and red howler monkey. (Please note: The boat ride for Amazon River Quest is closed until further notice.)

If you'd like, find panda-inspired memorabilia or underwater-themed retail at souvenir shops, and feast on savory Chinese fare at a variety of thematic restaurants (own expense).
November 2015
Another tour well worth doing. Totally different perspective seeing the animals at night in a natural - like environment. So much more to see and do at the zoo than just the night safari
September 2015
September 2015
August 2015
Excellent evening spent at the Night Safari.
Transport to the Zoo comfortable and efficient and great to see the bus waiting at the end of the night - even dropped us off close to our hotel.
Zoo great - loved the 4 walking routes and the tram trip - did not eat or use the gift shop etc but facilities appeared clean and reasonable value. If you arrive and the quequ for the tram is long do the walking tour first as trams much quieter later - we would suggest this anyway as you can take as much time as you want as long as you leave the time at the end for the tram.
Overall we would highly recomment this trip with Viator and the Night Safari
February 2015
April 2014
Excellent day and we really appreciated the round trip transfer.
November 2015
The day we went to Singapore Zoo it was raining, so really did not get to enjoy the whole experience, but on the other hand the park looks amazing
October 2014
The Singapore Zoo was a great day and well worth it. Too improve tour, it would be better if you could have transfers on the half hour as well as on the hour. The voucher for this was a little confusing as to where we had to start the tour and if transfers were included from the hotel.
June 2014
The contents of the zoo was excellent, Entering the zoo via the lines set up was disappointing as lines verged to ticket machines and people continually kept pushing towards the gates. Better crowd control was needed. Transport to the zoo is not from your hotel as advertised. We went to meet the Fun Vee bus to take us to the city to join the main tour connection. We waited with other people only to find out it was 45minutes before the next bus. We caught the MRT to the area and had not propblems after that. The bus returning us to the city dropped us off near our hotel which was on the way to the city.
March 2014
after entering zoo we thought the queing system for tram was disorganised.there was a rush to get to where people lined up.no trams were there and was a 15-20 minute wait for first tram. as flash photography was banned toward the end of ride animals were difficult to see as the lights around them had not yet taken effect.it is perhaps better to wait for darkness before taking ride.
Advertisement
Advertisement