Take your visit in Sorrento to new heights during this 6-hour adventure combining a ride aboard a 4x4 all-terrain vehicle, hike to crater of Mount Vesuvius and winery visit. Traverse the volcanic landscape of Vesuvius National Park aboard your rugged 4x4. Then take a 30-minute hike to the 3,445-foot (1,050-meter) summit, where you'll enjoy panoramic views of the Gulf of Naples and the Sorrento Peninsula. Finish your day at a local winery, where you'll enjoy a tour, wine-tasting and leisurely lunch.
Highlights
6-hour Mt Vesuvius tour from Sorrento with wine tasting and lunch

Ride through Vesuvius National Park aboard an all-terrain 4x4 vehicle
Hike to the crater of Mt Vesuvius and look out over Naples, Pompeii and Capri
Visit a winery in the foothills and explore the vineyard

Enjoy a relaxing 3-course lunch and savor three samples of local wine during a tasting session

Recent Photos of This Tour
Mt Vesuvius 4x4 Tour from Sorrento Including Hike, Lunch and Wine Tasting
What You Can Expect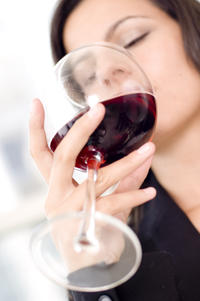 Board your coach in central Sorrento in the morning and settle in for your 1-hour journey to Vesuvius National Park.
Once you enter the park, transfer to an all-terrain 4x4 vehicle and take an air-conditioned ride up the mountain with your guide.
Hop out
at Reserve Alto Tirone to start your 30-minute hike along Matrone's Road, a quiet trail that meanders gently up to the volcano's crater.
Stop several times along the way to admire the landscape, learn about the history of Mt Vesuvius, and listen as your guide points out sights in the distance such as the city of Naples, nearby Herculaneum, Pompeii and the sweeping Sarno River Valley.
After reaching the top of the crater, at an altitude of roughly 3,445 feet (1,050 meters), enjoy spectacular views of the Gulf of Naples, the Sorrento Peninsula and the islands of Capri and Ischia. Soak up the views, take photos, and then reboard your 4WD vehicle to journey down the mountain. Back amid the foothills of Mt Vesuvius, finish your day with a wine tasting at Le Cantine del Vesuvio winery. Stroll through the vineyards, learn about the winemaking process from a wine expert, and sit down to a leisurely lunch accompanied by a tasting of three of the estate's wines: a white, a red and a rosé.
After lunch, reboard your coach and relax on the drive back to Sorrento, arriving in the late afternoon.
Sample Menu:
Appetizer:
Bruschetta with local cheese, salami and cherry tomatoes



Main course:
Spaghetti with fresh tomatoes



Dessert:
Pastiera (typical Neapolitan cake made with ricotta cheese), served with a shot of grappa

May 2016
We would highly recommend this tour. We were collected from a coach park in central Sorrento. The park was easy to find and within easy walking distance from hotels. We boarded the coach and made our way to the vineyard first for a bathroom stop. We reached Vesuvius coach park and changed to the 4 x 4 vehicles, these vehicles take you most of the way up to the top and are very bumpy but lots of fun. You get to see how some magnificent views on the way up. Next comes the hike to the top, I would recommend sensible shoes as the pathways are gravel and it is quite steep, it takes roughly 20 mins depending on your group. The hike is so worth it as the views are magnificent and you can take some spectacular photos. At the top there is a bar to buy drinks and a souvenir shop also. You get roughly around 45 mins at the top and the walk back down to the 4 x 4's is much easier. We were then taken by coach to the vineyard where we had a lovely lunch and lots of lovely wine to taste. We had a real good laugh and enjoyed ourselves so much. You get to walk around the vineyard and learn a little about wine making. You can also purchase any wine that you like. I would highly recommend the white wine, it's lovely. Sadly our trip was over and we were taken back to Sorrento and dropped back at the coach park. Our tour guide was Raffy, she was very knowledgable and gave us lots of information. Raffy answered everyone's questions brilliantly, she certainly knows her stuff and she is a lovely lady too. Pointers for the trip - wear sensible shoes and even if the weather is warm, it can get quite cool as you climb Versuvius so a cardigan would be an advantage. Don't forget your camera and bottled water. This is a brilliant trip, not to be missed. A great price too. You will not be disappointed
May 2016
This tour is great and definitely worth doing on your trip to Sorrento. The views from the top of Mount Vesuvius are just stunning and worth the trek to the top of the crater. The ride on the 4x4 style buses was a lot of fun and probably the most bumpiest thing that you will ever do!
We had Raffy as our tour guide and she was bubbly, lovely and full of energy.
The tour includes a three course lunch with a lovely selection of wines which you can also purchase after as well and take home as a memento.
We met some lovely people on this trip and it's also good value for money.
May 2016
Couldn't be happier with this tour. The guide, the 4 wheel drive, Mt Vesuvius, the lunch and the wine tasting. All excellent.
April 2016
Excellent from beginning to end - great guide, lovely lunch and wine, a good way to visit Vesuvius. We liked that it was a small group 15
April 2016
I highly recommend this tour to anyone! We had a wonderful guide, Sasa. Sasa was friendly, fun and knowledgeable. The ride to Mt. Vesuvius was very fun in the 4 X 4, bumpy, but fun. We were very lucky that after hiking to the crater on a pretty cloudy day that the clouds lifted and we were able to see everything! After leaving Mt. Vesuvius we had an amazing lunch and wine tasting that was one of my favorite meals while in Italy. Beautiful, fun and exciting day.

April 2016
This is a great way to see the top of Vesuvius and the view of the Bay of Naples below. Our guide was excellent, giving us a great talk on the mountain and leading us to the top at a good pace, giving us almost an hour at the crater rim. On a clear day, you can easily see all of Naples and all the way to Capri. The lunch was delicious and those that tried the wines really enjoyed them. And the glasses were refilled more than I've ever seen on a winery tour. Pick up was on time and I was dropped off at my hotel no problem.
November 2015
Wonderful trip! Picked up in a central location in Sorrento, enjoyed the hike and winery afterwards!
November 2015
This was a wonderful trip with a very knowledgable guide. An incident regarding the return trip in the 4 wd bus washandld very professionally by our guide.
November 2015
Great tour! The 4X4 tour by special buses was fun. Afterwards a probably 20 minute hike to the top where a ranger explained the history of the volcano to us. Afterwards, we had ample time to take pictures and hike back down to the bus. Next, off to the winery where we had plenty of wine and food. Lots of fun!
October 2015
WOW...what an amazing experience. The 4X4 tour made me feel like I was on a Jurasic Park experience!!! It was fun and educational. Hiking to the top of the mountain and seeking the smoke still radiating from the mountain was amazing. I had a great time!!
Advertisement
Advertisement