Uncover the archeological mysteries of Pompeii and Herculaneum on an enriching full-day excursion from Sorrento. With a knowledgeable guide, witness the devastation of Mt Vesuvius' ancient eruption first hand as you explore the volcanic ruins of Pompeii and Herculaneum on foot. Delve deep into the tragic history of the region, and then revitalize with a delicious Italian lunch at a traditional restaurant. Receive personalized attention from your guide on this small-group tour, limited to only 18 people.
Highlights
Pompeii and Herculaneum day trip from Sorrento
Tour the ancient ruins of Pompeii and Herculaneum, two cities destroyed by the Mt Vesuvius eruption
Learn about these intriguing archaeological sites from an expert guide
Enjoy a lunch with wine at a local Italian restaurant
Small-group tour limited to 18 ensures a more personalized experience
Recent Photos of This Tour
What You Can Expect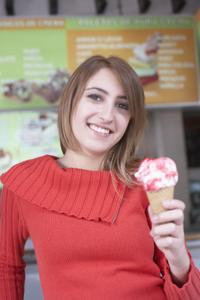 Climb aboard your comfortable, air-conditioned minibus at a central Sorrento location and relax during the scenic journey to Pompeii and Herculaneum, two ancient cities devastated by the eruption of Mt Vesuvius in 79 AD.
Feel your excitement heighten as you approach the sites of the miraculously preserved, 2000-year-old ruins and commence a 1.5-hour guided tour of the Herculaneum area. Receive a fascinating introduction to the city and how it was buried under a sea of volcanic ash following Mt Vesuvius' unexpected eruption.
Next, travel onward to Pompeii, stopping for a revitalizing Italian lunch at a local restaurant along the way. Please see the Itinerary section for a sample menu. Sated, embark on a 2-hour guided tour of the UNESCO World Heritage-listed ruins with your expert guide.
Delve into the encompassing intrigue of the ancient city destroyed by the mighty volcano; see excavations of ancient monuments and admire the perfectly preserved structure of Villa of Mysteries (Villa dei Misteri), so-called because of the frescoes, statues and walls that sustained little damage during the eruption.
Suitably impressed, return to your vehicle and relax during the journey back to Sorrento, where the tour concludes.
Itinerary
Sample Menu:
First course:

Main course (choice of one):
Pizza




Pasta with Bolognese sauce




Pork escalope with mushroom sauce and French fries



Dessert:
Drinks:
1 glass of local wine




Mineral water
May 2016
The only way to see Pompeii and Herculaneum is on a tour. Our guide knew everything about the history and what we were looking at.....no way we could have done justice to either place with just a guide. There are too many people trying to do the same thing, and it would have been frustrating. The key is having a great guide, and our guide was that person.
April 2016
A very enjoyable and educational day with an excellent guide.
November 2015
Excellent and very knowledgeable guide lunch too was very nice 5 Star rating
November 2015
Excellent guide very informative, very good at avoiding queues, lovely meal at lunchtime, well worth it
October 2015
Our guide was really knowledgeable and the overall experience was great. Pompeii is very tiring in the afternoon sun there's no real shade or respite so make sure you bring a water bottle there are plenty of places to fill up while you're there. It really drives home how sudden the eruption was and gives an insight into how the Roman's lived. Very worthwhile
October 2015
This was a fantastic tour. Our guide was fantasic, her english was great and gave us some great stories. All round a great tour and a must do.
October 2015
September 2015
Our tour guide, Valeria was just delightful! She was very knowledgeable, informative and conversational. On the bus drive up to the ruins, she gave a history of Sorrento, Mt. Vesuvius, Pompeii and Ercolana. She kept us on schedule through the ruins, but it was not rushed and she gave us time to stop and take photos. Lunch was great and we even stopped on the way back to take pictures of a breathtaking cliff-side drop. I would definitely recommend this tour!
September 2015
Our guide was excellent, well organised, spoke great English, very friendly and approachable and was very knowledgeable as she had obviously put a lot of effort in to studying both sites.
My only complaint was that we did not have enough time at Pompeii as there is so much to see. Pompeii is much bigger than expected and is very popular, we were given a 2 hour tour by our guide but she had to miss out several places due to queues and the time restriction. In my opinion we should have had nearer to 4 hours at Pompeii, having said that I was not disappointed with either site, our guide got our imaginations running wild and everyone enjoyed this trip immensely. I would recommend visiting both sites to anyone but must say our guide made this trip extra special.
September 2015
This was an absolutely wonderful tour thanks mostly to our guide Ludovica whose knowledge and appreciation about the sites was incredible. We were met at the pick up point on time and our group of 17 went first to Pompeii. Unfortunately for us, the first Sunday of the month is free and so the crowds were huge - we stood in line for about 1/2 hour to see the brothel. However Ludovica took us through the site pointing out the most interesting places and providing information about how the Romans lived and the devastation from the eruption. The included lunch was more than I had expected. Our table set for 8 had two bottles of water and two bottles of wine. Lunch was a huge caprese salad, a pizza or pasta which we didn't choose and a lemon gelato dessert. The highlight of the day was the visit to Herculaneum. This intact site gives you a more realistic sense of how the people lived having been preserved so well. I would highly recommend this tour - it was probably one of the most memorable events of our trip to Italy.
Advertisement
Advertisement