Uncover the archeological mysteries of Pompeii and Herculaneum on an enriching full-day excursion from Sorrento. With a knowledgeable guide, witness the devastation of Mt Vesuvius' ancient eruption first hand as you explore the volcanic ruins of Pompeii and Herculaneum on foot. Delve deep into the tragic history of the region, and then revitalize with a delicious Italian lunch at a traditional restaurant. Receive personalized attention from your guide on this small-group tour, limited to only 18 people.
Highlights
Pompeii and Herculaneum day trip from Sorrento
Tour the ancient ruins of Pompeii and Herculaneum, two cities destroyed by the Mt Vesuvius eruption
Learn about these intriguing archaeological sites from an expert guide
Enjoy a lunch with wine at a local Italian restaurant
Small-group tour limited to 18 ensures a more personalized experience
Recent Photos of This Tour
Small-Group Pompeii and Herculaneum Tour from Sorrento Including Lunch
What You Can Expect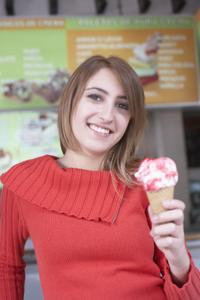 Climb aboard your comfortable, air-conditioned minibus at a central Sorrento location and relax during the scenic journey to Pompeii and Herculaneum, two ancient cities devastated by the eruption of Mt Vesuvius in 79 AD.
Feel your excitement heighten as you approach the sites of the miraculously preserved, 2000-year-old ruins and commence a 1.5-hour guided tour of the Herculaneum area. Receive a fascinating introduction to the city and how it was buried under a sea of volcanic ash following Mt Vesuvius' unexpected eruption.
Next, travel onward to Pompeii, stopping for a revitalizing Italian lunch at a local restaurant along the way. Please see the Itinerary section for a sample menu. Sated, embark on a 2-hour guided tour of the UNESCO World Heritage-listed ruins with your expert guide.
Delve into the encompassing intrigue of the ancient city destroyed by the mighty volcano; see excavations of ancient monuments and admire the perfectly preserved structure of Villa of Mysteries (Villa dei Misteri), so-called because of the frescoes, statues and walls that sustained little damage during the eruption.
Suitably impressed, return to your vehicle and relax during the journey back to Sorrento, where the tour concludes.
Itinerary
Sample Menu:
First course:

Main course (choice of one):
Pizza




Pasta with Bolognese sauce




Pork escalope with mushroom sauce and French fries



Dessert:
Drinks:
1 glass of local wine




Mineral water
Jackdog United Kingdom
June 2016
Long day in the sun but very interesting very good lunch
June 2016
Fantastic trip which far exceeded our expectations. Marianne was our guide for the entire day including on the coach and her boundless historical knowledge of both Pompeii and Herculaneum along with her enthusiasm was first class. She was diligent in ensuring all 12 of us were included and followed her along at all times, yet she made it easy to chat to her on a 1:1 and ask questions. I surprised myself at how absorbed I became as the day unfolded and have since been researching more online. We now realise how much wed have missed had we just got the train and looked around these sites ourselves as wed initially considered, in fact i would say that would have been a waste of time. I would also mention that the included lunch was really good - 3 courses set menu, waiter table service in a hotel dining-room at Pompeii which included plenty of bottled water and soft drinks and a glass of wine. To be honest I'd expected a dried up burger / sandwich or slice of cold pizza but this was a really lovely meal. Finally, one slight negative: the coach was about 20 - 25 mins late picking us up that morning, however, once we got underway this turned into a thoroughly enjoyable day and in my view very well worth the price.
June 2016
We really enjoyed this tour. Our guide Lucia was very knowledgeable and told us lots of very interesting things from the minute we got on the minibus.
The sites of both Pompeii and Herculaneum were fascinating although Herculaneum was our favourite, it is so beautifully preserved and being a smaller, more condensed site it had a greater impact, but we thoroughly enjoyed both sites. The tour went at quite a quick pace. It is a walking tour around the sites and the tour guide keeps moving most of the time, so you have to try to keep up, we were fine with this, but it is definitely something to be aware of.
Lunch wasn't quite how it sounded in the description. Instead of being in an Italian restaurant we were taken to a restaurant in a hotel at Pompeii. The food was fine, nothing special but perfectly okay, but there was no choice from any sort of menu. We sat down at large tables with other people from the same minibus tour and were each brought a salad, a small plate of tomato pasta, and a scoop of ice cream, fairly simple stuff, but it arrived quickly and we were able to get on with the tour quickly after eating, and the tour is really about visiting the sites rather than the lunch.
We enjoyed the day and would happily recommend this tour.
June 2016
Laura was an excellent guide, providing many historical details and some humor all along the way! It was early spring and it wasn't hot, making the tour very comfortable. Cant imagine doing this tour in the middle of an Italian summer. The driver was great and the two of them got us in and out of the bus, the sites and back on the road to Sorrento to avoid return traffic jams. Wish the advert for the tour had made it very clear on the FIRST page that the entrance fees are EXTRA--either that or include them in the price of the tour. not everyone had cash on hand and some felt it was a 'bait and switch' tactic and didn't appreciate the last minute scramble for cash. The restaurant meal was very nice and included beverages.
May 2016
This was an excellent tour that I would recommend for sure. It was well organized and we fit a lot into the day and received great information from our guide. Totally worth the money!
May 2016
The only way to see Pompeii and Herculaneum is on a tour. Our guide knew everything about the history and what we were looking at.....no way we could have done justice to either place with just a guide. There are too many people trying to do the same thing, and it would have been frustrating. The key is having a great guide, and our guide was that person.
April 2016
A very enjoyable and educational day with an excellent guide.
November 2015
Excellent and very knowledgeable guide lunch too was very nice 5 Star rating
November 2015
Excellent guide very informative, very good at avoiding queues, lovely meal at lunchtime, well worth it
October 2015
Our guide was really knowledgeable and the overall experience was great. Pompeii is very tiring in the afternoon sun there's no real shade or respite so make sure you bring a water bottle there are plenty of places to fill up while you're there. It really drives home how sudden the eruption was and gives an insight into how the Roman's lived. Very worthwhile
Advertisement
Advertisement