Enjoy great savings when you visit Taipei's most popular attractions with the Flexi Attractions Pass. Select either the 3- or 5-attraction pass for admission to your choice of 20 attractions, including favorites such as Taipei EYE, National Palace Museum, Suho Memorial Paper Museum and more. Sightsee at your own pace with this pass, which also provides exclusive dining and shopping benefits. Retail discounts remain valid for 12 months after you activate your pass, and you have three months to visit the attractions.



Highlights
Taipei Flexi Attractions Pass
Select a 3- or 5-ticket attractions package, depending on which option suits you
Choose among 20 Taipei activities from your complimentary Attractions Guide
Valid for 3 months for free entry to Taipei's favorite venues
Receive additional benefits with shopping and dining discounts, plus special offers with savings up to 50% -- valid for 12 months
What You Can Expect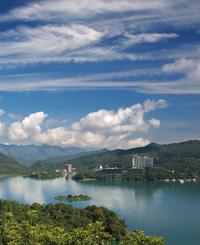 Head to one of six convenient locations to pick up your Taipei Flexi Attractions Pass. With your 3- or 5-ticket package, you can set your own pace for sightseeing at your choice of Taipei's top attractions. Your package includes an informative guidebook that details more than 20 attractions covered by your pass. Simply select the three or five attractions that you want to visit, then show your pass at the entrance of each site to receive your admission tickets.
Your handy guidebook comes with helpful maps and information on participating attractions and tours. You might check out the Leofoo Village Theme Park, Suho Memorial Paper Museum, National Palace Museum and more. (See complete list in Itinerary below.)
Your pass also gives you access to exclusive shopping and dining discounts, making it valid at more than 35 venues in Taipei. Once you use your pass for the first time, your flexi pass gives you three months to visit the attractions, and you have one year to enjoy the shopping and dining perks.
Itinerary
Taipei Attractions with Flexi Pass

Shopping & Dining Benefits

@TFAM Museum Gift Boutique & Bookstore
Caffe Libero
Cloudhues & At Home
Ever Rich Downtown Duty Free Shop Minquan
FiFi Tea House Lounge
Kari Share Beauty Nail Salon
Mala Spicy Hot Pot
Marco Polo Lounge
Papabubble Caramel Artesans
Pekoe
Qingtian 76
Silks Palace at National Palace Museum
Taipei City Government Souvenir Store
Taiwan Popcorn Chicken King
Taiwan so shin fang
Thousand Miles Massage
Vigor Kobo Bakery House
Zenique

Sightseeing
Miramar Ferris Wheel
National Center for Traditional Arts
Puppetry Art Center of Taipei
Taipei EYE
Taipei Water Park

Fun & Recreation
BabyBoss
Chef Hung Taiwan Noodles
Granma's (Ah-Ma's) Sky Lanterns
Leofoo Village Theme Park
LuKang EVJ Lantern Art Studio

Museums
Evergreen Maritime Museum
LuKang Folk Arts Museum
Miniatures Museum of Taiwan
Museum of Contemporary Art
National Palace Museum
Rice Castle, Rice Museum
Shung Ye Museum of Formosan Aborigines
Suho Memorial Paper Museum
tittot Glass Art Museum

Wildlife & Nature
Beitou Park Outdoor Hot Spring
Sun Moon Lake PaPaGo Bike Rental
Sun Moon Lake Shuttle Boat (Shui She Harbor Yacht)
YehLiu Geo Park
Yun Hsien Resort


February 2015
Not worth the money. Most activities only cost 3-5 USD. The guides provided when we picked up our cards were only available in Chinese----no English versions. Very disappointing.
Advertisement
Advertisement