Use your Taipei Unlimited Attractions Pass to gain entry to Taiwan's most popular attractions. Choose from more than 35 museums, nature parks and activities plus one, two or three tours — such as the Tainan coast or Taroko Gorge — depending on your selection at booking. Activate your 2-, 3-, 5- or 7-day pass within six months from the time of purchase, consult your complimentary guidebook and redeem your tickets within the selected time period. For 12 months, enjoy shopping and dining discounts at top restaurants and retail outlets.
Highlights
Taipei Unlimited Attractions Pass
Purchase a 2, 3, 5 or 7-day Unlimited Attractions Pass
Use your Attractions Guide to find more than 35 activities
Enjoy free day tours to top sights including the northeast coast, Jinguashi, Jioufeng, and Tainan coast (amount depends on option selected)
Card activation is valid for 6 months
Receive additional benefits with shopping and dining discounts, plus special offers with savings up to 50% -- valid for 12 months
Free Wifi Router service available for 2 full days from card activation
Why Our Insiders Chose This Tour
This comprehensive sightseeing package offers exceptional value and savings — perfect for the whole family!
What You Can Expect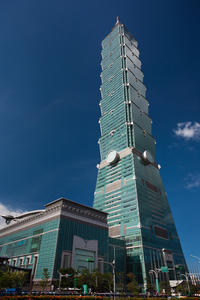 Choose from more than 35 participating Taipei venues — museums, wildlife and theme parks, sightseeing activities and more — and use your 2-, 3-, 5- or 7-day Unlimited Attractions Pass for complimentary entry, including skip-the-line admission to Leofoo Village Theme Park and more.
In addition, select one, two or three tours to popular Taiwan destinations including Taroko Gorge, the National Palace, East Rift Valley and YehLiu Geo Park. Benefits also include exclusive shopping and dining discounts, with savings up to 50 percent valid for an entire year.
Stop by the Museum of Contemporary Art or take the kids to the Miniatures Museum of Taiwan. Admire the views from the Miramar Ferris Wheel, and then soak away your stress at Beitou Park Outdoor Hot Spring. (See complete list in Itinerary below.)
Head to one of six locations to pick up your pass and guidebook, complete with useful maps and information. You have six months to activate your card; the validity period begins once you first redeem any of your included benefits.
Itinerary
Taipei Attractions with Unlimited Pass
Day Tours
Alishan Human Ecology Journey Day Tour
East Rift Valley Leisure Day Tour
Fo Guang Shan Half Day Tour
Kaohsiung Pier 2 Art Center & Banana Warehouse
NanAu Organic Rice Field Experience Half Day Tour
National Palace Day Tour
Northeast Coast, Jinguashi & Jioufeng Day Tour
Tainan Coastal Ecology Day Tour
Taroko Gorge Half Day Tour
Wushanto Guanziling Hot Spring & Cuisine
YehLiu Geo Park Day Tour
Yilan's Taipingshan Day Tour
Shopping & Dining Benefits
@TFAM Museum Gift Boutique & Bookstore
Caffe Libero
Cloudhues & At Home
Ever Rich Downtown Duty Free Shop Minquan
FiFi Tea House Lounge
Kari Share Beauty Nail Salon
Mala Spicy Hot Pot
Marco Polo Lounge
Papabubble Caramel Artesans
Pekoe
Qingtian 76
Silks Palace at National Palace Museum
Taipei City Government Souvenir Store
Taiwan Popcorn Chicken King
Taiwan so shin fang
Thousand Miles Massage
Vigor Kobo Bakery House
Zenique
Sightseeing
Miramar Ferris Wheel
National Center for Traditional Arts
Puppetry Art Center of Taipei
Taipei EYE
Taipei Water Park
Fun & Recreation
BabyBoss
Chef Hung Taiwan Noodles
Granma's (Ah-Ma's) Sky Lanterns
Leofoo Village Theme Park
LuKang EVJ Lantern Art Studio
Museums
Evergreen Maritime Museum
LuKang Folk Arts Museum
Miniatures Museum of Taiwan
Museum of Contemporary Art
National Palace Museum
Rice Castle, Rice Museum
Shung Ye Museum of Formosan Aborigines
Suho Memorial Paper Museum
tittot Glass Art Museum
Wildlife & Nature
Beitou Park Outdoor Hot Spring
Sun Moon Lake PaPaGo Bike Rental
Sun Moon Lake Shuttle Boat (Shui She Harbor Yacht)
YehLiu Geo Park
Yun Hsien Resort

September 2015
The brochure given at the time I got my iVenture card was outdated. Many of the attractions in the brochure no longer honor the card.
October 2014
1. The information you provided about the agency location in Taiwan Taoyuan Airport which we can activate the i-Venture cards was incorrect and we were rushing around over 30 minutes with our luggage looking for it. Then they took further over 20 minutes to authorise and issue cards to us.
2. We would like to book the Alishan Human Ecology Journey Day Tour but after we made five calls to your agency but they could not confirm the booking and have never call us back.
3. We went to Yun Hsien Resort the staff there don't know how to comply with i-Venture and took nearly an hour before letting us through but on our i-Venture cards during our visit and never give us the free gifts vouchers which they offered to each visitor. Upon return to the ticket office they took further 30 minutes before return our i-Venture cards.
4. We went to National Palace Museum, before we arrived there was no instruction that we need to exchanged our i Venture to a museum tickets from somewhere else (0.5 km away, downhill and back), we have two senior persons which are not very good on their feet, so I have to left them behind and run to change our ticket.
5. We went to Taipei 101 and they don't let us queue on the fast track lane which I was let believe that is included.
6. We booked for a snack meal at Chef Hung Taiwan Noodles, they shown us wrong menu and tried to charge us full price afterward. My Mum didn't understand and thought I took her to wash the dishes.
7. It was same again when we went to Taipei Eye after present the i Venture they still try to charge us full price.
I found the whole episode was very painful and it will be cheaper and easier for us to go without the i Venture card. We will not recommend to any our friends about this tour as it very bad in value.
Advertisement
Advertisement