24 Reviews
Location:

Taormina, Italy

Duration:

5 hours

(approx.)
Cook a 3-course Sicilian meal at Il Nettuno Restaurant in central Taormina, and then savor the dishes with samples of local wine! The 5-hour cooking class is led by a professional local chef, and includes a visit to Taormina open market to select the freshest ingredients of the day. Learn about Sicily's varied, fresh and fragrant cuisine that follows the seasons, and learn about classic Sicilian dishes like 'Parmigiana di melanzane.'
Highlights
5-hour Taormina cooking class including market visit and wine tasting
Visit Taormina open market and help select fresh produce to cook with
Learn about Sicilian food and regional sauces like pesto di pistacchi from a local chef
Prepare three courses featuring meat, fish, pasta and local vegetables

Savor your creations at the end of the class along with samples of local red and white wine
Why Our Insiders Chose This Tour
It's a real test of willpower to wait until the class finishes before eating! The wait is worth it though; sitting down at the end of the session to savor your creations with a glass of Sicilian wine is my favorite bit.
Recent Photos of This Tour
What You Can Expect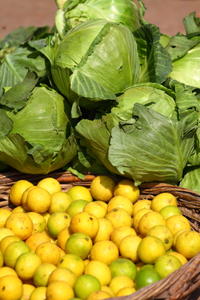 Meet your host, a professional local chef, near Porta Messina in the historical center of Taormina, and start your cooking experience with a stroll to the open market. Sicilians – like all Italians – tend to shop for locally produced ingredients in markets, selecting simply whatever looks best. Follow their example, and help your host select the finest ingredients of the day to cook with.

The market is near to Il Nettuno Restaurant, a traditional Sicilian seafood restaurant, so walk there next, and head inside for your cooking class. Put on your apron as your host explains the dishes of the day and gives an introduction to the cuisine of Sicily.

While the countryside's soil tends to be more sun-baked than verdant, Sicily's produce is lush, characterized by delights like ruby-red sun-ripened tomatoes, plump olives and fresh nuts. The seas around the island supply enough fish to satisfy an insatiable appetite for fresh seafood, and Sicilian desserts, like cannoli (pastry rolls of sweetened ricotta), are legendary.

Help chop vegetables or prepare pasta for your course, and learn how to sear meat and fish to perfection. The menu changes for each cookery class, but you can expect dishes like Parmigiana di melanzane (baked eggplant, layered with tomato and Parmesan) or pasta al pesto di pistacchi – pasta with a pesto sauce made from pistachio nuts.

After cooking your three courses, take a seat in the restaurant and savor your creations with samples of wine. The restaurant has a wide selection of both red and white wine, so let your host select different varieties to complement your food. The number of samples varies, but you can expect to try enough to constitute two glasses. Your cooking experience finishes after your meal and wine-tasting session. Before you leave, collect cooking certificate to take as a keepsake!
October 2015
Wonderful way to spend a rainy day in Taormina. Highly recommend it.
September 2015
The guide was excellent and the place was pleasant to sit there. The experience of going to the local market was very nice and leisurely. The only problem was that not enough background was given - history of cooking, types of vegetables used, tips for cooking, etc. Other than that it is a highly recommended experience. Thanks!!
August 2015
My daughter and I were the only ones booked for the cooking class on the day we attended, so we had the personal attention of the chef and her son. First of all we went to the market used by the local Toarmina people to select the vegetable, fish etc for the dishes we were going to prepare. We then went to the restaurant and we shown what to do by the chef, but did most of the cooking ourselves. The meal was delicious, and served with wine, prosecco and coffee, and the surroundings were lovely. Altogether it was a very good time and well worth what we paid for it.
July 2015
great fun really enjoyable group and the hosts were knowledgeable and friendly. Would recommend this to anyone who loves great food
June 2015
Quite simply a lot of fun. I couldn't think of a more pleasant way to spend a morning and an afternoon. Learn a little, cook a little, laugh a little, what could be better.
June 2015
This was an amazing experience. I highly recommend it.
June 2015
Simply wonderful. Friendly and knowledgeable hosts, good facility, terrific foods, good wine, and lots of fun. We enjoyed every minute of the experience and hope to do it again someday. Thank you Memo and Mama Francesca.
June 2015
With a small group of 5, trip to the local market, hands on class at a charming restaurant with mom the chef and son the tour leader was the highlight of my 3 days in Taormina. A sit down lunch of prepared foods by us was spectacular with local wines and breads. Do it.
May 2015
My husband, daughter and I attended this class. From start to finish, we were so very happy. Meimo spelling? and his mother Francesca were charming, informative, patient, and so gracious!!! I would absolutely recommend this tour to anyone. Exceeded my expectations for sure!!!
May 2015
Exceptional. Family run operation and they could not be better at what they do! The mother who taught the class obviously really knows what she is doing and everything we made turned out super delicious. We had a great time with the 8 other people in our class and the whole day was super inclusive, comfortable and fun. The son who picks you up and takes you to the market and explains everything is super hospitable and friendly and really made everyone feel welcome. We made pasta from scratch! Something I did not expect to get to do. And the caponata which we ate a lot of throughout Sicily was the best we tasted. Really fun day in an intimate setting. I expected this to run the risk of being somewhat cheesy or not very hands on because of too many people on the tour but it really exceeded my expectations. Highly recommend!
Advertisement
Advertisement