Dig into delicious Sicilian cuisine by taking this fun 5-hour cooking class at a Restaurant in central Taormina. With a professional Sicilian chef by your side, learn about the history of the regional cuisine and prepare a lush 3-course meal. Visit the outdoor market to purchase ingredients and then head back to the restaurant to begin cooking and, eventually, eating.
Highlights
5-hour Taormina cooking class including market visit and wine tasting
Visit Taormina open market and help select fresh produce to cook with
Learn about Sicilian food and regional sauces like pesto di pistacchi from a local chef
Prepare three courses featuring meat, fish, pasta and local vegetables

Savor your creations at the end of the class along with samples of local red and white wine
Why Our Insiders Chose This Tour
It's a real test of willpower to wait until the class finishes before eating! The wait is worth it though; sitting down at the end of the session to savor your creations with a glass of Sicilian wine is my favorite bit.
Recent Photos of This Tour
Sicilian Cooking Class in Taormina
What You Can Expect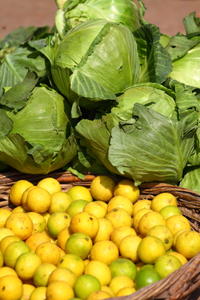 Meet up with your host and professional chef near Porta Messina in the historical center of Taormina and begin your day of indulging in the cuisine of Sicily. Walk around the outdoor food market, taking in the various fruits and vegetable and listening to the food sellers yell out their goods for potential buyers. Aide the chef in picking out ingredients for your meal and discuss what makes the perfect seasonal ingredient for the meal.
Then walk to nearby restaurant to begin the next phase of the day: cooking. Strap on an apron and get ready to create a delicious meal. Learn about the unique landscape and soil of Sicily that breeds excellent vegetables; that the volcanic soil is the ideal fertile dirt in which to grow veggies. And learn how the waters around Sicily produces some of the most delicious seafood in the Mediterranean.
Chop vegetables. Make pasta. And sear meat and fish. While the menu changes regularly based on what's in season, expect dishes like Parmigiana di melanzane (baked eggplant, layered with tomato and Parmesan) or pasta al pesto di pistacchi – pasta with a pesto sauce made from pistachio nuts.
When the cooking is complete, pull up a seat to a table in the restaurant to devour your delicious meal. Wash it down with some locally made wine. The cooking and eating experience finishes after you've eaten and sampled some local wine. Before heading out of the restaurant, receive a certificate that you completed the course.
May 2016
An enjoyable, entertaining and instructive experience with Mimo and his family. Mimo is passionate about Sicilian food and cooking and was eager to answer our questions and to volunteer details about the food he showed us and bought at the market and how it was to be cooked.
We had a great time preparing and cooking the lunch with Francesca, his expeienced chef mother, and Bianca, his apprentice 10 year old daughter - it was all great fun yet educational. This was serious instruction and I really copped it for my heavy handed use of pepper....
Even more serious was to sit down and enjoy the fruits of our labour cabonata, hand made macaronni with tomato and basil sauce, and rolled fish fillets in savoury breadcrumbs with lemon - the fish was the local delicacy the extraordinary long, thin, silver spatula - just delicious! All washed down with an excellent DOC Etna Insolia white wine.
Just do it!
Buon appetito
Dave
May 2016
This was an amazing experience. I was able to learn a great deal about selecting the best ingredients for a meal. Cooking with the kids just made it even more fun. I had a really wonderful couple who I cooked with and enjoyed the morning too. Thank you so much to the family and viator for allowing me the opportunity to learn and enjoy my own great meal.
May 2016
If you book ONE thing in Taormina it
needs to be this! Mimo takes to the local market, explains what you and #39;ll be making and the ingredients you and #39;ll be using. Then, at his restaurant you meet the other star of the day, his mother Francesca. She and #39;s the epitome of a Sicilian Mom. A MUST DO!

May 2016
was amazing, first class of the season, so it was just me and my husband. We had a great time, highlight of Taormina. My husband isnt much of a cooker and he has even made the dishes since coming back to Australia. Highly recommend.
Carl B Ireland
November 2015
Great fun. I lovely balance between teaching and entertainment. And a great way to spend lunch in Taormina. We may have been fortunate to share our class with a great group of people, but I suspect our guide Mimmo and his mother the chef did a lot to encourage the lovely atmosphere that developed.
October 2015
We loved it! I would highly recommend this class. First we shopped for our groceries with the son of the chef. He explained what to look for in the produce and fish that we selected. Then we went to the restaurant where we met the chef and started cooking. She explained everything thoroughly. My favorite part of the class was learning to make fresh pasta. Following the cooking we had a lovely lunch with our classmates.
October 2015
Very Welcoming and informative host Mimmo and excellent cook - his father!
We cooked caponata, made pesto,Sicilian style with almonds beef patties in Orange leaves and macaroni!
The subsequent lunch in their beautiful Redtaurant Nettuno was accompanied by Prosecco, Sisilian White wine and coffee. Would recommend to anyone!
October 2015
Wonderful way to spend a rainy day in Taormina. Highly recommend it.
September 2015
The guide was excellent and the place was pleasant to sit there. The experience of going to the local market was very nice and leisurely. The only problem was that not enough background was given - history of cooking, types of vegetables used, tips for cooking, etc. Other than that it is a highly recommended experience. Thanks!!
August 2015
My daughter and I were the only ones booked for the cooking class on the day we attended, so we had the personal attention of the chef and her son. First of all we went to the market used by the local Toarmina people to select the vegetable, fish etc for the dishes we were going to prepare. We then went to the restaurant and we shown what to do by the chef, but did most of the cooking ourselves. The meal was delicious, and served with wine, prosecco and coffee, and the surroundings were lovely. Altogether it was a very good time and well worth what we paid for it.
Advertisement
Advertisement