Enjoy sightseeing near Japan's iconic Mount Fuji, including a Lake Ashi cruise and visit to Mount Komagatake during this 11.5-hour day trip by coach from Tokyo. See the celebrated Mount Fuji during a stop at its famous 5th Station and visitor center, then take a laid-back boat cruise on beautiful Lake Ashi before touring Mount Komagatake's ropeway and summit, offering amazing views of nearby Hakone National Park. This full-day excursion also includes all entrance fees, free WiFi on the bus, a guide, optional lunch upgrade and pickup from select Tokyo hotels.
Highlights
Full-day trip to Mt Fuji, Lake Ashi and Mt Komagatake
See the stunning Japanese landscape as you drive to Mt Fuji's 5th Station by deluxe coach
Discover the cultural importance of UNESCO-listed Mt Fuji at the visitor center with your knowledgeable guide
Enjoy a sightseeing cruise on beautiful Lake Ashi
Take in stunning views over Hakone National Park from the Mt Komagatake Ropeway and stroll around the mountain's summit
Select an upgrade to include a Japanese-style lunch
Hotel pickup from Tokyo included (selected hotels only)

Recent Photos of This Tour
Mt Fuji Day Trip including Lake Ashi Sightseeing Cruise from Tokyo
What You Can Expect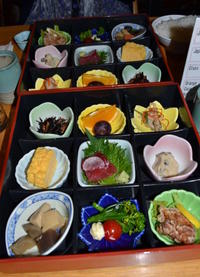 Get out of the city and into nature as you visit the famous Mount Fuji and its top nearby attractions like Lake Ashi and Mount Komagatake on this 11.5-hour excursion from Tokyo. Along the way you'll get a sense for amazing natural landscape in the immediate region just outside Tokyo's biggest city.
Start your tour of Mount Fuji and environs in the morning with a pickup from select hotels in Tokyo, or by meeting at the city's Hamamatsucho Bus Terminal. For those that select one of the optional transfer and lunch packages, your pickup location may be the Keio Plaza Hotel.
Proceed on by air-conditioned bus for a 2.5-hour ride to Mount Fuji, heading up to a height of 7,607 feet (2,305m) above sea level on the mountain. Your first stop is the Mount Fuji Visitor Center, offering astounding views of the entire region and an informative museum that details the ecology, meteorology, culture and history of the mountain and the nearby Fuji Five Lakes. You'll also have time during your stop to check out the second-floor observation deck, offering stunning vistas of the peak of this renowned mountain on clear days.
Continue to Mount Fuji's 5th Station, which lies about halfway up the mountain, for more incredible views. Take 30 minutes to wander the site's souvenir store and its torii gates and shrines, which help commemorate the mountain's symbolic role as a transition between heaven and earth. For those that selected the optional lunch upgrade, you'll also have time to enjoy a Japanese-style lunch. Those that did not select this option can purchase food at their own expense.
Head next to Lake Ashi, which lies in a crater formed by a massive volcanic eruption around 3,000 years ago. Take a short 15-minute cruise of this postcard-perfect body of water, admiring views of Mount Fuji, Mount Komagatake and other peaks in the distance.
Move back to the lakeshore after your cruise, where you'll continue to the Mount Komagatake Ropeway, which will whisk you to the mountain's peak. Climb ever-higher aboard this aerial tramway as you head to the summit, where you'll then have 50 minutes to wander around. Explore the beautiful views as you explore the top of the peak, including great views of Mount Fuji, the Izu Peninsula, and Izu islands, among other features.
Finish your Mount Fuji area excursion back in Tokyo with a drop-off at Shinjuku or Ginza station that night.
For those not wanting to return to Tokyo, you have the option to end your tour at Odawara station, gateway to Kyoto and other cities connected by shinkansen (high-speed train).
Shinjuku TransferA more direct transfer to Mt. Fuji is available, leaving from Keio Plaza Hotel in Shinjuku. This pickup avoids the additional stop at Hamamatsucho Bus Terminal, leaving you more time at Mt Fuji. Please pick: "Tour+Lunch+Shinjuku Transfer" (Code: F880KP__) at the time of purchase.
Please note: Views of Mt Fuji are subject to the variabilities of the weather, with views generally better in the winter, during the early morning and in the late evening.

June 2016
Really nice view on the cruise. The tour guide, Marry, made the tour even better with her information and jokes. We enjoyed the ride and recommend everyone to experience it also.
June 2016
We all thoroughly enjoyed the tour. The guide, Harry, was so informative and made the day extra special. I would definitely recommend!
June 2016
Really good tour to know Mt Fuji and escape a bit from Tokyo. Beautiful panorama and great traditional japanese lunch.

June 2016
This was a long but enjoyable tour. Even though the day was cloudy we had some great views of the Mt. Fuji summit. Mt. Fuji is not like the photos since much of the snow has melted and we understand that in the summer there is no snow on Mt. Fuji. Our guide was very interesting and funny and tried to give us information about the history of Japan and some of its demographics. His English was often difficult to understand but we did manage to get the gist of most of everything that he had to say. The lunch stop was at a resort and the lunch was very good Japanese cuisine. I certainly would recommend this trip but be advised that there may be traffic jams going out to Mt Fuji which may cause delays up to an hour.

June 2016
Great tour, guide changed things around a bit due to the weather but worked out perfectly. Had a great view of Mt Fuji and remainder of trip was great
June 2016
Great tour! Nato, our tour guide, was very informative and entertaining. It was definitely worth doing this tour.
June 2016
Great guide, perfectly organized tour. The coach was comfortable and there was just the right amount of time for walking around at each location less would have been a problem though. Mt. Ashi and the Lake Cruise was very scenic. Mt. Fuji 5th station is not that scenic and was more like ticking it off the list. Lunch was good, nothing too special but very reasonable. Would recommend to everyone who wants to see sth else around Tokyo than just concrete and is on a schedule.
June 2016
With one word - perfect! I was surprised with so beautiful places included in that tour. Kighly recommended :
June 2016
This is a great tour and well worth doing. Would highly recommend.

May 2016
This day was great! We had perfect views of Mt. Fuji from every stop, and the stops were spaced out very nicely so we didn't feel stuck on the bus. Going up to the top of Hakone was my favorite, as we had time to hike around and had great views of Fuji from up there. Take this trip for sure!
Advertisement
Advertisement