Discover Tokyo at your own pace on this 4- or 8-hour private, custom tour with guide. Design a tour that's perfect for your interests. There's a world of options, including the fish market at Tsukiji, the city's temples and shrines, shopping excursions and food or sake tours. Your private custom tour includes a guide, entrance fees at select attractions, snacks, round-trip transport from your hotel with meet-and-greet and a car (for the private transfer option), or public transport (for the public transfer) and optional lunch (for the full-day tour).
Highlights
Customized private tour of Tokyo
Let an experienced guide help you create a half-day or full-day sightseeing itinerary
See city attractions like Meiji Shrine and the Imperial Palace, or discover Tokyo neighborhoods, depending on your interests
Enjoy lunch at a local restaurant (if full-day tour selected)
Explore the city by train and subway, or upgrade for transport by comfortable, private vehicle
Recent Photos of This Tour
What You Can Expect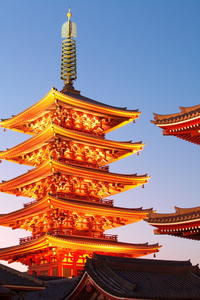 Create your dream tour of Tokyo during a 4- or 8-hour private, custom tour with a guide. Whether you're into food, Japanese culture, history, shopping or something more specific, you can design an exploration that's right for you.
Select your desired tour length of either a half-day tour (4 hours) or a full-day tour, (spanning 8 hours) and how much sightseeing you'd like to fit into it. The choice is yours, ranging from leisurely walking tours, utilizing Tokyo's excellent public transport system, to an upgrade with private vehicle to whisk you between the city's top sights.
Read below for some potential options you might visit during your custom designed trip.
Itinerary

Half-day custom tour on foot or by private vehicle
If you've selected a half-day tour upon booking, your guide can arrange a visit to several Tokyo attractions or city neighborhoods. Four hours allows plenty of time to learn how to pay a proper visit to Meiji Shrine, then try a few snacks or even go sake tasting if you wish (own expense). You might enjoy the amazing architecture and trendy shops of Harajuku, Omotesando and Shibuya neighborhoods, or head to Akihabara for electronics, video games and Japanese manga.
Full-day custom tour on foot or by private vehicle
Eight hours of sightseeing allows you to take in even more of the city. Start with a visit to Tsukiji, the world's largest wholesale fish and seafood market. Or perhaps head to downtown Tokyo and its fantastic museums, enjoying a bit of the old Tokyo that remains in the street food and traditional shops.
How about touring the Imperial Palace or Hamarikyu Garden, where you can appreciate the magnificent view while enjoying traditional sweets and green tea? See Koishikawa Korakuen Gardens, especially beautiful in the autumn, or Shinjuku Gyoen National Garden, a mix of traditional Japanese and Western design.
During a restaurant lunch, get to know the many ingredients common to Japanese cuisine. At a sake brewery, learn how sake is made and try a few varieties (own expense).
No matter what your interests are, there's always a great neighborhood to explore in Tokyo. Consider the upscale Ginza, a famous shopping district where fashion brands as well as shops selling Japanese swords, bonsai, kimonos and green tea can be found. Get a sense of Tokyo during the Edo period in Asakusa, or head to Shinjuku's bright lights and hidden alleys, full of tiny bars with big personalities.
If you'd like, you can watch aikido or even take a lesson, or try your hand at a calligraphy class (own expense) — your wishes are the limit!
May 2016
A great way or introduce ourself to Tokyo. Our guide was great! Highly recommended.
April 2016
Meg was wonderful, it was an excellent introduction to Tokyo. She catered the full-day tour to our needs/whims and gave us plenty of tips and ideas for the rest of our week. Highly recommend this option for those new to Tokyo!
April 2016
This was truly a fantastic day. My guide was Meg and she was absolutely brilliant. She spoke excellent English and was insightful at every location we went to. Her recommendations were spot on and the included lunch was awesome. Highly recommended. Try to get Meg and you won and won't be disappointed.
April 2016
This is a great option to see Tokyo. Our tour guide, Meg was great!! She is knowledgeable, professional, friendly. We really enjoyed our tour. I highly recommend this tour to anyone that is looking to see the city and all you have is a very limited time to stay in this wonderful city.

April 2016
Not sure where to start... Meg was amazing! I have been to Japan many times and this was the first time that I got outside a conference room. She was flexible and agile and let me see actually what I wanted. I had the best time. She took me to the areas I wanted to visit and we did a mini foodie tour of things I love too. It was the best of all worlds! She is an expert, so intelligent and great guide! I would have endorsed her sooner but she knows I'm a traveler! Hope we meet again...still waiting on the Shrine :!

April 2016
It was a great tour and fantastic and knowledgeable guide with good English skills. Highly recommended for getting a first impression of Tokyo.
April 2016
Our half day private tour warrants a 5 star rating. First, we were picked up at our hotel at 8.30 in order to accommodate our lunch reservation. We were picked up in an immaculately clean vehicle with leather seats. Second, Meg was a friendly, knowledgable, and experienced guide. She took us to the sites we had listed as must sees. Due to unusually light traffic conditions Meg was able to take us to sites she thought we should see and experience. While a full day tour is optimal, my family was most satisfied was all the we were able to see in our half day tour.
March 2016
Meg was informative, flexible and just delightful to be with. She was a real bonus to our visit.
March 2016
This is a great tour if you have not so much time in Tokyo. It can be tailored to your needs. If you are agile, you can make full use of it travelling in Metro and walking in Tokyo streets and around monuments. Sylvia, our guide, was so good that we enjoyed our time seeing places that interest us among various options she provided. Her suggestions turned out to be great because of her expertise. I will recommend this tour to all to get a good glimpse of Tokyo. Metro system is safe and great.
March 2016
Meg our guide was superb. She made sure we saw the sights we wanted to see and some that we didn't know about. Her explanations were first rate and we never felt out of touch with what we were seeing. She took us to a superb lunch at a restaurant where we were the only foreigners in the place. We told her what kind of food we wanted and she made a couple of recommendations and then we told her to pick the one she liked the best. It was a great choice. If I ever am able to get back to Japan I will use Meg. She was superb.
Advertisement
Advertisement