Explore the modernist architectural heritage of Japan during this small-group, 3-hour walking tour with an expert scholar, covering the Tokyo neighborhoods of Harajuku, Omotesando and Roppongi. Follow a local scholar as you learn the principles behind Japanese design philosophy, touching on its influence across architecture, fashion and art. Along the way you'll visit some of Tokyo's most interesting modern skyscrapers, explore the subcultures of Harajuku and stop by the Meiji shrine for an example of traditional architecture. This intimate tour, limited to just 6 guests, ensures a personalized experience.
Highlights
3-hour art and architecture walking tour in Tokyo
Hear fascinating commentary on art, design and architecture from your guide, a Tokyo scholar
Visit Meiji Shrine for a fine example of traditional Japanese architectural design
Witness the subcultures of Harajuku
View modern skyscrapers in Omotesando, including the buildings of Cartier, Prada and Dior
See Mori Tower in the multi-use urban development of Roppongi Hills
Enjoy personal attention on this small-group tour, limited to 6 people
Recent Photos of This Tour
What You Can Expect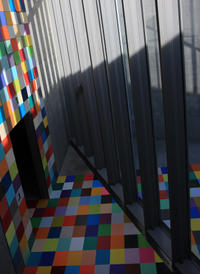 Get a first-hand look at the philosophies that underpin Japanese modern architecture on this personalized, small-group tour of the Tokyo neighborhoods of Harajuku, Omotesando and Roppongi with a local scholar. Along the way you'll gain a newfound appreciation for the vast influence of Japanese design philosophy on contemporary visual culture, spannning the worlds of architecture, fashion and art.
Start you small-group tour by meeting your guide in front of the flagship GAP store in Harajuku. Depending on the tour time you've selected, your experience will start in either the morning or afternoon. Start your exploration of Japanese design and architecture at the Meiji Shrine, which helps to place the philosophy's historical origins in context.
This ancient religious site, constructed in honor of Emperor Meiji in the 19th century, illustrates just how much Japanese visual culture has changed in the past 200 years. The very modest design aesthetics on display at this shrine help to underpin the discussion of the rest of the tour's look at more modern Japanese design.
Head next to the Tokyo areas of Harajuku and Omotesando, where you'll have a chance to admire two more contemporary, yet very different, takes on Japanese design. Stroll first through the kaleidoscopic neighborhood of Harajuku, listening as your guide explains the history of the neighborhood's diverse subcultures. Your guide will help explain how traditional Japanese roles and principles are expressed via the mechanisms of consumerism and clothing, helping to create social identities.
Continue to Omotesando, a district that is home to some of Tokyo's most exclusive fashion brands like Prada and Dior, each of which uses architecture to help reinforce their brand philosophy and aesthetics. This high-end neighborhood, studded with design studios and boutiques, plays a pivotal role in Japanese design, art and fashion. This role is evident in Omotesando's many fine examples of modernist architecture, including the Cartier building, the Nezu Museum, Tokyo Plaza, the TOD's building and Gyre, a structure which combines dining and retail under one roof.
Move next to Roppongi, where you'll have the chance to view examples of Japanese design including superflat, a postmodern art movement spearheaded by Japanese artist Takashi Murakami, along with modern expressions of the movement known as Japonisme. You may also have the chance to see the 21_21 Design Site, an impressive architectural masterpiece by Tadao Ando that is home to the city's first design museum.
Finish you walking excursion in Roppongi Hills, an interesting example of urban planning that blends commercial, cultural and residential spaces into one area. The area is the brainchild of Tokyo developer Minoru Mori, who has turned the area into a centerpiece of contemporary art, including the Mori Museum at the top Mori Tower. Finish your tour here and make your own way to your next destination or your hotel.
June 2016
Our tour guide was amazing! Definitely wear comfy shoes because he took as long, pergolas longer, than 3 hours. A different lens with which to see Tokyo. A must do!
June 2016
This walk was better than I expected Tour leader Alessandro was delightful and knowledgeable only 3 in the group and we went to some amazing buildings by cutting edge Japanese architects Loved every moment
June 2016
Very interesting and varied itinerary. Alex the guide has a broad appreciation of things Japanese and Architectural.
February 2016
This tour is fast paced and covers several interesting neighborhoods. Our guide Mike was well informed and an enthusiastic advocate for some fantastic new architecture. We went inside some of the buildings, and learned about the architects and their philosophies of architecture. The tour requires lots of brisk walking and lots of stairs, but is well worth the effort.
November 2015
Our guide is great. It gives us a good insight into the architecture of Tokyo.
David F USA
September 2015
I love architecture and really enjoyed this tour. Fernando was very informative and showed us parts of the city that we would never have otherwise explored.
May 2015
It was cool! We enjoyed it!

March 2015
We were lucky to meet Aurelia who was a knowledgeable and personable guide. It was like going for a walk with a friend who had done her research and more on the architecture and culture of Japan. We found out a lot about the symbolisms and the design concepts of the buildings. Aurelia started from the historical perspective at the Meiji temple in Harujuku and we learnt very quickly about the historical progression and architectural context. We proceeded to Omotesando and Roppongi. A Phd Scholar with a architectural background from Romania, Aurelia's acute perception and depth of knowledge of architecture was a plus and her personable skills made us feel like we were walking with friends. From an architectural perspective, this tour is highly recommended. My husband and I had a great time revisiting these buildings again in Tokyo from Australia. Make sure you have good walking shoes and architectural appreciation.
June 2014
Our tour guide, Jay, was knowledgeable and passionate. He was forthcoming with information and the itinerary was very interesting. We enjoyed it immensely.
February 2014
This tour gave us a chance to talk to someone one on one and get all our questions answered. Our guide was very knowledgeable and just a really nice guy! It was like spending half a day with your best friend. The tour would have been better if the weather had been better (we had snow and were just not dressed appropriately) but other than that it was quite enjoyable. He pointed out things we would have simply missed on our own, or would not have understood the significance. Nice job!
Advertisement
Advertisement