Trinidad boasts of an ecological diversity unmatched in the Caribbean and the east coast is a prime example. Featuring protected wetlands and miles of fine brown sand, this five and a half hour tour allows you to travel to the fascinating Asa Wright Nature Center. Here, you will experience rich bird life such as the Ruby-topaz humming-bird and the tufted coquette.
Highlights
Half day trip to the Asa Wright Nature Center
Ecological diversity
Rich animal life
Exotic flora and fauna
Hotel pickup and dropoff
What You Can Expect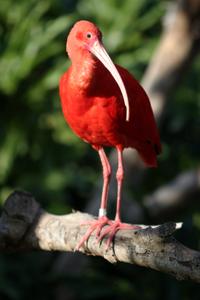 Visit the world-famous Asa Wright Nature Centre, a 200-acre (800,000 sq.meter) bird sanctuary and conservation center located deep in the hills of the Northern Range. Following the 1.5 hours drive to the nature center, you will be met by your knowledgeable guide for an informative nature walk through the lush tropical forest with its exotic trees and colourful flowers.

While actual sightings are not guaranteed, you'll want to keep a watchful eye out for exotic birds such as toucans, manikins and hummingbirds as well as graceful butterflies that live in this unique environment. Following your 1.5 hour nature walk, allow us to return you to your Port of Spain hotel.
Angela D USA
April 2010
I really enjoyed the trip. I did not have a printer where I was, but your office was extremely helpful and called the local office and made the necessary arrangements. If you did not intervene, and call me promptly, I would have surely canceled the itinerary. Thank you very much! I did talk to others, who did not rectify my requests. But it was a wonderful experience.
February 2010
Wonderful preserve, many birds and plants. Excellent guided tour.
March 2015
Guided tour was not the one which was very exiting. But after that, we had lunch at the balcony (we chose to have lunch not in the restaurante area) and could enjoy watching hummingbirds, lizards, etc. coming to the feeding plates in front of the balcony. Our guide who took us up to the center was imformative and made the tour very flexible. We did other tours with him!
David B USA
January 2015
The Asa Wright Nature Center is well worth the visit. The local guide at the center was excellent.
October 2014
This tour was great, the guide knew his stuff and was friendly
Iris T United Kingdom
February 2010
A good trip with a good driver and guide at the Asa Right Center. Unfortunately, we unknowingly chose a day when there was a large cruise boat in port so there were really too many visitors at the Center.
Advertisement
Advertisement