Circle the island of Trinidad on this comprehensive sightseeing tour. During this 7-hour circumnavigation of the island, head south out of Port of Spain and journey down the west coast. Visit San Fernando, Trinidad's second-largest city and take in the stunning scenery of Manzanilla, Mayaro Beach and the Gulf of Paris. Along the way, enjoy informative narration from your local guide. Round-trip transportation from Port of Spain hotels is included.
Highlights
Tour around the island of Trinidad
Gulf of Paris, Mayaro Beach and Manzanilla
Town of San Fernando
Cocoa plantations
Scenic towns of Sangre Grande and Arima
Hotel pickup and dropoff
Recent Photos of This Tour
What You Can Expect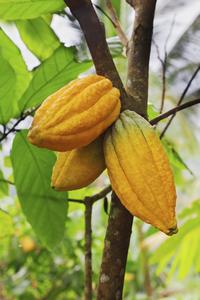 After morning pickup at your hotel in Port of Spain, climb aboard your comfortable tour vehicle and settle in for a day of getting to know the island.
Depart Port of Spain and head south, down the west coast of the island. Enjoy the scenery and engaging commentary from your guide about the history and culture of Trinidad as the tour begins. Stop in San Fernando, Trinidad's second-largest city, known as the nation's industrial capital.
Head east, through land that overlooks the line of verdant palm trees overlooking the 14-mile (22.5-km) Mayaro Beach. Drive through cocoa plantations and virgin tropical forest before reaching Manzanilla. The pristine beach at Manzanilla is a hatching site for the leatherback sea turtle.
Leaving Manzanilla, you pass through the picturesque towns of Arima and Sangre Grande before traveling through the east-west corridor, returning to Port of Spain for drop-off at your hotel.
June 2014
The driver was on time to take my wife and i on the scheduled tour.The tour was on a public holiday, so it gave us, I am told, a less labored and cluttered road travel.The driver was informative and helpful with information as we proceeded on our tour. It was a good opportunity to learn about a literal cross-section of the country and countryside of Trinidad.
I would recommend the experience to anyone who wants to see at first hand some of what Trinidad is.
February 2014
All three tours were excellent because of the guides. However, dealing with the agency in Trinidad was most discouraging. They would not respond to phone calls, even when the hotel made the call for me. I was never sure when I was being picked up at my hotel.
The guides were not part of the agency; they worked as independent guides. Think twice before dealing with that agency.
April 2016
It was a shock to be taken on a private tour. I thought we would be meeting and traveling with a group. the tour was excellent. The driver couldn't have been more knowledgeable and we saw a lot of the island
David B USA
January 2015
A great way to see different parts of Trinidad. There are not many stops, but lots of beautiful vistas and towns to pass through.
March 2013
I stayed in the Port of Spain during my visit to the islands of Trinidada and Tobago. My tour guide, Andy, arrived on time, picking me up in the lobby of my hotel. I paid $139.00 for my seven hour personal tour. I was pleased to be the only person because I wanted a low-key, less "touristy" experience. Andy provided just what I wanted. He didn't feel the need to talk on endlessly but allowed me to set the tone for the tour.
When I felt compelled to aske questions Andy was able to provide an asnwer to the question; when I just wanted to sit back and look out the window. He offered to stop at any point, allowing me again to set the pace and course.
The car was clean; he kept his music low. I felt safe during our the drive.
We stopped in the town of Rio Claro for lunch. Prior to heading out, we agreed on a pick up spot. As a woman traveling alone, he was reassuring and provided safety a few safety guidelines..
Though the Island Circle Tour didn't circumnavigate the whole island, it did cover Caribbian, inland and Atlantic views that provided a good overview of the third-world like country.
My experience with Andy went so well that I hired him a few days later to take me to the Caroni Swamp, where I joined a group of tourists for a swamp tour and visually stunning dusk dance of the island's Red Ibis as flocks filled the sky and made their way to their evening perch.
Simon H United Kingdom
August 2008
My fiancee and I really enjoyed ourselves. Our personal driver took us to a couple of beaches, and was quite happy to wait for us to finish without rushing us at all. He even took us to a place that we had wanted to see - which was slightly off route - with no charge whatsoever. He was very nice and patient, very friendly and looked after us a lot.
Iris T United Kingdom
August 2008
The driver was very helpful and the trip was interesting but evident neglect of a good deal of the country's agriculture and forestry was disappointing.
February 2015
I did not like the guide.
February 2014
We were glad this tour was not cancelled, like 2 other tours we took in the Caribbean (one by Viator.com was cancelled 45 minutes in advance). This tour (5 hours) is in fact a drive (with 2 stops), with a drive along the highway to the south, a road across the island to the east coast, a nice drive along the east coast, and back to Port of Spain. Although mentioned in the tour description, we did not see the Bay of Paria nor the Town of San Fernando. Altough it is nice to get an impression of the Island, we expected more from this tour.
April 2013
"Circle Tour" is 80% driving around the island and there are only two stops: Manzanilla which is downright touristy in atmosphere and some shore lined with coconut trees. At the price paid it is not good value compared to other Viator tours I have taken. Again I do not fault the driver with this. In fact realizing that I was after authneticity he stopped me at two provincial towns typical of Trinidad. I suggest you enrich the tour itinerary with such stops otherwise a Trinidad would be not much more than driving around as if it was just a coach bus tour. I am interested to hear of your reaction to this suggestion. Thanks.
Advertisement
Advertisement