The bustling capital of Trinidad, Port of Spain, is an exciting city that intricately blends ancient and modern worlds and has a wide selection of shopping, art galleries and restaurants. Famous landmarks, majestic buildings and lush vegetation also await your discovery. A great introduction to the culture, history and lifestyle of Trinidad and Tobago.
Highlights
City tour of Port of Spain
Wrightson road waterfront
Abercromby Street and Red House
Hall of Justice, Trinity Cathedral and Woodford Square
Stollmeyer Castle
Hotel pickup and dropoff
What You Can Expect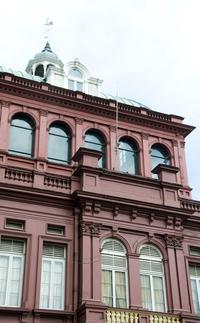 Begin your tour on the Wrightson road waterfront and continue to the old and new Port of Spain where you'll explore roads of historical value. Included is a visit to Abercromby Street where Red House is situated. This famous landmark is also known as the House of Parliament, built in 1906.

You'll then visit sights such as the Hall of Justice, Trinity Cathedral, Woodford Square and the Queen's Park Savannah which is a 230 acre (900,000 sq. meter) park surrounded by beautiful trees and old gingerbread mansions. Some of these mansions include the Stollmeyer Castle which built in 1904, was reminiscent of the German Romantic style. Also included it the Queen's Royal College which now serves as a secondary school for over 1200 students, the "White Hall" and the Archbishop Palace. Learn just why these monuments have such historical interest!

Other sites include the Emperor Valley Zoo and Botanical Gardens. Your tour concludes with a visit to some local art galleries.
Henry USA
March 2014
Excellent - guide picked us up on time. Car was clean and comfortable .Guide was personably and knowledgeable especially about plants. Like having a personal botanist during our walk through the botanical gardens
David B USA
January 2015
A nice, brief introduction to Port of Spain.
March 2014
Our driver picked us up promptly from our hotel. He was extremely pleasant and outlined the details of our tour. The first stop was a panoramic view out over the city. Our guide pointed out all the places of interest and being flexible, said during our trip if there was any place or building we particularly wanted to see. He could soon include it in our drive. Our guide was extremely knowledgeable and made everything so interesting in his descriptions of the various buildings and sights. I can strongly recommend this tour and especially our guide.i
July 2011
It was a beautiful tour and I we were fortunate to have "Drrol" as a tour guide...thanks
G. Pitelli
November 2012
Well, there is not much to see in the city itself but the guide was friendly and nice. I had a good time.
August 2011
The tour guide, Errol Hasanali, was excellent. He was very courteous and knowledgeable. He picked us up on time at 1 p.m., took us to the few key parts of the city, and everything was fine until he had to pick up another party at 3 p.m. The tour was supposed to be 3.5 hrs, however, I felt it was cut short by 1.5 hrs, as it became all about dropping the other party at the bird sanctuary and then to us at the airport. I can understand another party joining us on the same tour as ours, however, mixing another tour with ours was a conflict of interests.
Advertisement
Advertisement