The main destination of this sightseeing tour is Maracas Beach, the most popular beach in northern Trinidad. After a quick exploration of Port of Spain, you'll journey via the Saddle Road to this beautiful getaway. Magnificent views await you on this 3.5 hour journey.
Highlights
Sightseeing tour in Trinidad
Maracas Beach
Port of Spain
Lighthouse, Red House and the Magnificent Seven
Queens Park Savannah and Botanical Gardens
Lady Young Lookout
Maracas Lookout
Cocoa and coffee plantations
What You Can Expect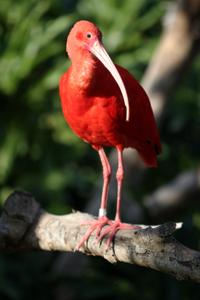 Visit Trinidad's highlights on this comprehensive, half-day guided tour. You'll pass by the lighthouse, the striking Parliament building known as the Red House as well as the Magnificent Seven, a row of imposing colonial houses originally built at the turn of the century as private residences. Continuing around the Queens Park Savannah, you'll make a brief stop at the tropical Botanical Gardens, a cool shady enclave of exotic trees and tropical flowers.

Then, it's a short drive to Lady Young Lookout for an excellent panoramic view of Port of Spain. Departing, you'll head for Santa Cruz Valley with its endless cocoa and coffee plantations. Continue along the scenic North Coast Road, where you will take in a panoramic view of the Caribbean Sea at Maracas Lookout. On reaching Maracas Beach, Trinidad's most beautiful and popular attraction, you can swim, sunbathe or relax before returning to the hotel.
June 2015
Absolutely wonderful!!!! Our tour guide, Ulric Was amazing!! He was very friendly, enthusiastic, and very informative! We seen many beautiful historical places in Trinidad and had a great time! Thank you for the tour Ulric. You're the best!!
Jasmine and Lissu
December 2014
Eric was fantastic! Very informative and interesting
December 2014
The guide was very informative and the tour was enjoyable.
December 2013
Extremely professional and knowledgeable with tons of fun, local stories.
June 2012
Prompt arrival, excellent guide and interesting route gave me a very good introduction to Port of Spain and the North Coast Drive.
March 2015
The guide was very imformative and we enjoyed the tour very much. I wish I could have stayed much more time at the maracas bay.
June 2013
This was a very good tour. Ulrich, our driver, was a lot of fun and responded well to our particular interests ... food! If you are into scenery, this is a GREAT tour. There is not much to see in terms of "attractions", but I am glad we took this tour. We would not have seen nearly as much of the North Western terrain of Trinidad otherwise.
December 2013
The overcast and rainy skies put a damper on our scenic drive. However, the driver, Erroll was friendly, knowledgeable and pleasant. He suggested a vendor for us to try the favourite bake and shark at maracas beach. Despite the weather we did enjoy the scenery and a welcome escape from the hotel. However, I thout we would visit coffee and cocoa plantations rather than drive by.
April 2013
There is only one highlight which can be considered memorable: Maracas Beach. But this does not warrant a tour. It could ahve been accessible by public bus from Port of Spain for only 80 cents each way instead of me having paid $96 for the experience. It was simply like a car hire for convenience. The pluralized title "highlights" is misleading. This is not the driver's shortcoming for he did his best out of the limitations.
Advertisement
Advertisement