Discover the exceptional beauty and natural wonders of Alaska on a 4-day tour from Vancouver. Travel to the Whitehorse, where jagged peaks and alpine wilderness set the dog-sledding, hiking, ice fishing, snowmobiling and more. You'll explore the rugged Yukon territory, view the brilliant Northern Lights (aurora borealis) display and head out wildlife spotting among the area's many lakes and forests. Your tour includes round-trip airfare, a tour of Whitehorse and daily meals featuring regional ingredients.
Highlights
4-day Whitehorse tour from Vancouver
Witness the Northern Lights right from your hotel, located along the shores of Marsh Lake
Ride a snowmobile into the heart of the Yukon and ice fish at Caribou Lake
Enjoy a guided tour of Whitehorse and learn about its history and culture
Taste local Alaskan fare with a special multi-course dinner featuring elk, caribou, Arctic char and more
Sign up for an optional dog-sledding tour (additional expense)
Round-trip airfare, entrance fees, a knowledgeable guide and daily meals included
What You Can Expect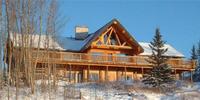 Your 3-day Alaskan adventure begins at Vancouver International Airport, where you'll set off by plane across the vast Yukon Territory to the regional capital of Whitehorse. There, you'll meet your friendly guide and kick off your trip with a tour of the famous mining city.
During the next days, you'll travel through the magnificent wilderness areas surrounding Marsh Lake and Caribou Lake. Savor the unspoiled scenery and engage in unique cultural activities such as tobogganing, snowshoeing, ice-fishing and dog-sledding. Enjoy a campfire lunch in the mountains, unwind in the luxurious hotel sauna and marvel at the aurora borealis illuminating the night sky. You'll spend your days on fun guided tours and your evenings relaxing or independently exploring Whitehorse, where your accommodation is located.
Your tour includes round-trip air and ground transport, three nights stay in a 3-star hotel and daily meals.
Itinerary
Day 1: Vancouver — Whitehorse (D)

Hop on your plane at Vancouver International Airport and fly to Whitehorse, the capital of Canada's Yukon region. When you land from your Air North flight, your local guide takes you on a city tour of Whitehorse. Visit the log church and skyscrapers, the National Park Historic site of the SS Klondike sternwheeler and drive through Miles Canyon. Learn about Whitehorse's history and cultural background, and hear how the industries of mining and transportation have influenced city development. Enjoy some time for shopping, as well.

Then, take a scenic 35-minute drive to your accommodation located on the shores of Marsh Lake, the northern point of a chain of lakes stretching from the Pacific Coast to the Yukon River. Your charming and luxurious retreat, featured on Martha Stewart Living and listed by National Geographic Traveler in 2009 as one the top 150 places to stay, exudes a calming, cozy atmosphere, and is the ideal location to recharge and explore the Canadian wilderness. You'll stay here for all three nights of your tour. Check in, receive your Arctic winter clothes and then dig into a home-cooked dinner.

After dinner, return to your room to relax or watch the Northern Lights, also called aurora borealis, right outside your hotel. In the fall and winter months, its distance from surrounding city lights gives you an ideal vantage point. Gaze in awe at the beautiful sulfurous-green sheens of light rippling into the night, slowly growing and then bursting across the full expanse of the sky.

Day 2: Whitehorse (B, L, D)

In the morning, after a hearty homemade breakfast, embark on a snowmobiling adventure. Receive a safety briefing from your guide along the shores of Marsh Lake. Once you're ready, follow your guide and take off into the wilderness to Caribou Lake, where you'll try your hand at ice fishing. With some luck, you may reel in trout or grayling from a hole in the ice! Your guide starts up a campfire, around which you'll enjoy a provided lunch while admiring the mountain and forest landscapes.

Zoom back to Marsh Lake and take some time to warm up in the hotel's sauna, hot tub or solarium, or sit near the main fireplace. For dinner, get ready for a true taste of the Yukon. The night's multi-course dinner begins with an appetizer and salad before launching into dishes featuring local elk, bison, caribou and Arctic char. End the evening on a sweet note with dessert, and then spend a free evening basking in the Northern Lights before tucking in for the night. 



Day 3: Whitehorse — Vancouver (B, L, D)

Fuel up in the morning with breakfast and then choose how you'd like to spend another memorable day in the Yukon. Strap on snowshoes to explore nearby wooded paths or slide down hills on a toboggan; all gear is available at the hotel.

Or, experience another local draw, dog mushing, and sign up for a half-day or full-day dog-sledding tour (additional expense). Depending on the timing of your visit, you can join in an exhilarating training run with the dogs and meet the canine family (October to November), mush into the open wilderness (December to March) or get an inside look into the life of a dog handler with a large brood of huskies (April).

Work up an appetite no matter which activity you choose and tear into your hearty lunch and dinner meals (provided). Then relax in your room or soak up your final night viewing of the aurora borealis lights.

Day 4: Whitehorse — Vancouver (B, L)
After a satisfying breakfast, pack your bags and spend a leisurely day at your lakeside hotel. Take a final walkabout with snowshoes to admire the gorgeous scenery, holler whoops of joy while tobogganing, or make use of the hotel's amenities and enjoy the heat inside the sauna or hot tub.

Dig into lunch and then say goodbye to your rejuvenating visit to Canada's rustic countryside before boarding the provided transportation to the airport. Your 5pm flight will deliver you back in Vancouver a little more than two hours later, with many memories and photos to share.

Please note: The flight on Sunday departs at 3:30pm, makes a stop at Kelowna and arrives in Vancouver at 7:15pm.

Required! Please specify gender in 'special requirements' box at checkout
Advertisement
Advertisement