Visit the spa resort of Abano Terme on a trip from Venice, and enjoy a day of blissful relaxation at a top-rated wellness center in the town. Once there, your time is your own to bathe, swim and float in the pools; lounge in the sauna; and check out the spa's natural cave, which is thermally warmed. Round-trip transport from Venice is included. All you need to bring is a swim suit and bathing cap.
Highlights
Day trip to an Abano Terme spa with transport from Venice
Escape to the historical spa town in the Euganean Hills of Veneto
Head inside one of the town's modern wellness spas and relax in the mineral-rich waters at leisure
Enjoy free time in the spa's natural cave heated by thermal water, two swimming pools and bio sauna
Relax on a sun lounger and enjoy complimentary use of a luxurious-feeling robe and slippers
Why Our Insiders Chose This Tour
Enjoy a relaxing day during your vacation and treat yourself by relaxing inside the Grotto Spa, a cave heated by thermal water. It's all you need to complete your vacation experience in Italy.
What You Can Expect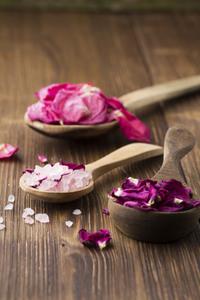 Meet your driver at Piazzale Roma in central Venice, and hop inside your air-conditioned minivan to travel to Abano Terme. Nestled into the low rising Euganean Hills near the city of Padova, the elegant spa resort is just 45 minutes from the center of Venice. Known for the beneficial properties of its thermal waters since ancient times, the spa resort is the perfect place to spend a day away from the city's hustle and bustle.

Head inside one of the town's modern wellness spas, change into your bathing suit, put your cap on (you can buy it at the spa) and slip into the slippers and robe that were given to you on entrance. Then, how you spend your free time inside the spa is up to you! Relax your muscles in the Grotto Spa, a natural cave heated by thermal water, and then take a dip in one of the center's two swimming pools. Sweat out the toxins from your pores in the bio sauna, rejuvenate yourself with a cool blast from the temperature-controlled shower, and perhaps laze the rest of your time away by stretching out on a sun lounger with a book.

If you want to enjoy food or drinks while inside the spa, visit the on-site cafe where an enticing and healthy selection awaits. At the prearranged time, meet your driver outside the spa to reboard your minivan. Then, all that's left to do is sit back and relax on the journey back to Venice. Your day trip finishes with a drop-off at the start point in the early evening.
June 2015
April 2015
Our driver was very pleasant and knowledgable. The pools were enjoyable but the process to change and where to store your belongings left a lot to be desired, it wasn't a good start. You do need a bathing cap, a shower cap it you don't plan on going under water. They did not provide any info on spa services, we would have been interested but since the start was so shakey and the spa attendant didn't speak any English, we didn't pursue, they missed the boat as we probably would have had a service while there which would have met more for them!
May 2015
We arrived and were courteously welcomed. After that, it was a downhill slide. We were shown to an area where my girlfriend and I were instructed to change into what? We guessed our bathing suits. We were given a robe and slippers with a shower cap to borrow from a grumpy lady who spoke little to no English. A tour group was taken prior to us, so we stood there, like idiots, wondering what we were supposed to do and where was the pool, grotto, etc? We returned to the front desk where an English-speaking young lady showed us around and what our 288 included. The services referred to was a large mineral pool and a ROOM that was supposed to be the outdoor grotto we expected. We paid for a bite to eat and spend hours in this pool both indoors and out. We were both very disappointed and would NOT recommend this Spa Day to anyone!!!! We were not entitled to receive any spa treatments - that was extra. Forget this place. It's a sham!
August 2014
We met our driver in Piazza Roma and the instructions for this were helpful. The ride to Abano Terme was only about 40 minutes. When we arrived, we were given a short tour of the facilities. We were given a locker space to store our clothing and belongings. The grotto steam room is located inside the hotel and usage was included in the package. In order to get to the pool, you have to go through a long corridor. There are 2 pools (indoor and outdoor) that flow into each other. The temperature of the pools is very warm. There are plenty of deck chairs for usage. There was no provision of bathrobes by the hotel, but towels were available at the pool. No treatments or food is provided. We had a nice lunch on the pool deck which we purchased from the pool bar. When using the pool, bathing caps or shower caps are required. This was definitely enforced while we were there by pool attendants. We were not told about this during the tour and had to go back to the front desk to get plastic shower caps so we could use the pool. This is not customary for Canadians and we were puzzled by this. We didn't feel that there was enough value in this tour to warrant the cost of this excursion. It would be nice to have more things included for the price. (Like a manicure and some lunch.) The usage of the facilities was by a much older demographic primarily by those in their 70's. The driver promptly picked us up at the agreed time and transported us back to Piazza Roma. I don't recommend this tour as we didn't believe there was enough benefit or value for the price that we paid.
Advertisement
Advertisement